About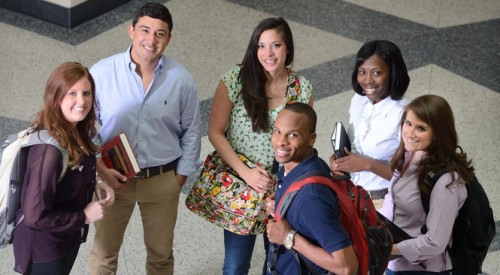 As the fourth oldest public law school in the nation, the University of Mississippi School of Law provides a strong foundation in substantive law, legal reasoning and legal writing while offering many opportunities to build practical real-world legal skills through our many centers and clinics.
The law school also has approximately 500 students, 33 full-time faculty and 70 staff members.
Academics
Our academic programs are designed to give you outlets for research and writing. Participation in small group seminars and simulation experiences ensure our students are engaged and understand the development of law, legal institutions and ethical issues.  We offer a Juris Doctor, a Juris Doctor/Master of Taxation and a Juris Doctor/Master of Accountancy, as well as certificate programs in criminal law and remote sensing, air and space law.  View our full curriculum.
Faculty
Our faculty holds diverse interests and experiences that serve our students and surrounding communities, as well as the global community. Beyond the classroom, the law school faculty is at the forefront of emerging scholarship in a number of disciplines.
Learn about our faculty members.
Facility
Designed to enhance clinical experiences for students, the Robert C. Khayat Law building is one of the few LEED-certified buildings in the state.  It features a student lounge and courtyard, student organizations suite, group study rooms, Career Services interview room, Moot Court suite, café and dining room and classrooms with advanced technology to offer an outstanding learning environment to our students.  It also holds suites for our various legal clinics, the Mississippi Law Journal and has a lecture theater seating 220 people.
Location
The University of Mississippi School of Law is located on the beautiful University of Mississippi campus in the historical town of Oxford. With a thriving art, music and literary scene and a host of great dining establishments, Oxford has been named as one of the "top 10 coolest college towns in America".
Learn more about the campus or the town.