Pro Bono Initiative
Main Page
The University of Mississippi School of Law's Pro Bono Initiative is a unique in-house pro bono program. The program gives student volunteers the chance to represent clients in day-long mini-clinics alongside attorneys, to work on policy initiatives with teams of professors and public interest organizations, and to engage in public education on legal issues. In its third year, 100 –plus student volunteers assisted over 500 clients.
The program is directed and supervised by Professor Deborah Bell, who is also the Associate Dean for Clinical Programs.
To volunteer, email UMProBono@gmail.com
Mini-clinics. The program's client-focused opportunities center around day-long "mini-clinics." The mini-clinics convene student and attorney volunteers and clients at the law school and in courthouses or community centers around the state. Each event focuses on a particular area of the law. In 2013-14 PBI offered eleven mini-clinics covering family law, wills and estates, and expungement. In 2015, the program will add an LGBT document preparation clinic to assist families with planning documents.
Policy initiatives. PBI works with advocacy organizations to develop opportunities for students to work on campus, local, and statewide policy initiatives. Students have worked with the Mississippi Access to Justice Commission, the Mississippi Center for Justice, and the Mississippi Bar and addressed issues of disaster relief, juvenile justice, domestic violence, incarceration for fees, and access to justice.  See the Policy Initiatives tab to review some of our projects.
Networking. In addition to assisting clients, volunteer students work in small teams with practicing attorneys from private practice and public interest organizations who provide invaluable mentoring and practical advice on entering the job market.
Quote for Debbie Bell:
Student quote: From Cynthia Lee: (Still needed)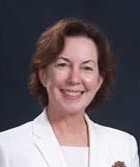 Professor Bell received her J.D. from the University of Mississippi in 1979 and served as Editor-in-Chief of the Mississippi Law Journal. Bell clerked for Judge Elbert P. Tuttle of the United States Fifth Circuit Court of Appeals and was a staff attorney for the Atlanta Legal Aid Society.She is the founder of the law school's Civil Legal Clinic and was its Director from until 2009. In 2011, she started the law school Pro Bono Initiative. Professor Bell serves as the law school's first Associate Dean for Clinical Programs. Her primary area of expertise is family law.
The PBI mini-clinics provide training, mentoring and client services in a high-energy collaborative format. Students leave with the satisfaction of having helped someone and with new connections and skills.
Deborah Bell, Associate Dean for Clinical Programs and Professor of Law; Mississippi Defense Lawyers Association Distinguished Lecturer 
We have plenty of pictures to use!
---
For students
Pro Bono Credit Hour
Students who perform a minimum of forty hours of volunteer work for an approved pro bono or public interest organization, or on an approved pro bono project, may receive one hour of Z credit. Students may combine work on more than one approved project in order to obtain the credit, and the work may be performed over more than one semester. In that case, the credit will be awarded in the semester in which the student completes the work. STUDENTS ARE RESPONSIBLE FOR KEEPING UP WITH THEIR HOURS ON VARIOUS PROJECTS AND MUST SUBMIT A LIST OF HOURS AND ACTIVITIES IN ORDER TO OBTAIN CREDIT.
Approval. For the organizations listed below, no advance approval is necessary. For other projects, a student should submit a written request to Registrar Eddie Upton and Professor Deborah Bell for advance approval. The request should describe the organization and the work the student will be doing for the organization.
Certification. When the student's work is completed, the student should submit a written statement certifying that he/she provided forty hours of volunteer service, listing the organization(s), a brief description of the work performed, (i.e, interviewed clients) and the name and contact information for the student's immediate supervisor(s). The certification should be sent to Professor Deborah Bell (dbell@olemiss.edu) and Eddie Upton (ejupton@olemiss.edu).
---
 Approved organizations:
North Mississippi Rural Legal Services
Central Mississippi Legal Services
Mississippi Center for Justice
Mississippi Bar Volunteer Lawyer Project
Law School Clinical or Pro Bono Programs
Public Interest Law Foundation
Law School Pro Bono Initiative
Project List
Mini-Clinics
The Family Law Clinics. The Pro Bono Initiative sponsors a Family Law Clinic at the law school every semester, assisting North Mississippi residents with divorce, custody, support, adoption, name change, and emancipations.
The Greenville Pro Se Clinics. Each quarter students spend the day at the Greenville courthouse, assisting pro se litigants to complete pleadings and to prepare to their case for presentation to the court.
DeSoto County Pro Se Days. In 2012, PBI added a quarterly pro se day in DeSoto County. Volunteer students interview and assist pro se litigants under the supervision of DeSoto county attorneys in a clinic housed in the courthouse.
Expungement clinic. The Black Law Students' Association, MVLP, the Magnolia Bar, and PBI partner to assist North Mississippi residents to expunge criminal records. The clinic educated sixty persons and completed documents for twelve in its first year of operation.
Wills clinic. The Military Justice Society assists Mississippi State Guard members by drafting wills, powers of attorney, and other documents under the direction of JAG attorney Col. William Glover.
Tax clinic.  The Initiative's IRS-approved FAST project transitioned to a law school clinical program in 2013, taught by Professor Donna Davis. Her students are in the public library each Tuesday and Thursday afternoon from late January to early April.  PBI volunteer students assist clinic students as greeters and by gathering basic information.
---
Spring break projects
Spring break domestic violence clinic. The Initiative collaborated on a Spring Break domestic violence project with the Atlanta firm of Kilpatrick Townsend, the Atlanta Volunteer Lawyer Foundation, and the Fulton County Superior Court for spring break 2013. Eight students spent a week in Atlanta assisting victims of domestic violence.
Spring break Immigration Project. In 2012, PBI partnered with the Public Interest Law Foundation, University of Tennessee School of Law, and University of Memphis School of law on a Spring Break Immigration project at the University of Memphis. Eight UM students spent a week in Memphis assisting immigrants to obtain U-Visas.
---
Policy and Education Initiatives
Pro Se Forms Project. PBI students work with the Mississippi Access to Justice Commission and chancery judges to create model forms for use by pro se litigants in simple, uncontested matters. The forms will be available in hard copy and in interactive online programs.
Schoolhouse to jailhouse initiative. Students gather and analyze disciplinary polices from schools in Mississippi to assess the extent to which the policies provide adequate due process protection. The project will support policy efforts of the Mississippi Center for Justice to improve students' due process rights.
Document Replacement Kit. The Document Replacement Kit, a 100 – page kit available in hard copy and online, provides victims of disaster with instructions and forms for replacing critical documents from drivers' licenses and certificates of title to savings bonds. This project, prompted by the tornado devastation of April, 2011, is used by the Mississippi Bar and Young Lawyers Division in disaster assistance in Mississippi.
The Child Support Modification Project. Child support payors who become disabled or who lose income through no fault of their own are caught by an intersection of rules designed to punish child support avoiders. Without prompt legal assistance, they may incur substantial, nondischargeable  debts. In a two-year project in partnership with North Mississippi Rural Legal Services, volunteer students assisted disabled payors to secure modifications. The project created extensive materials and forms for use by volunteer attorneys to assist legal services clients who fit this category.
Saints' Brew. Students and professors travel to the Saints' Brew ministry at All Saints' Episcopal Church in Tupelo, Mississippi to assist in the morning breakfast ministry for the area's homeless and those at risk of homelessness. The team will assist the organizers with research on legal issues facing the Saints' Brew clients.
Violence Prevention. A team of students work with Office of Violence Prevention attorney Lindsey Bartlett to educate UM students about violence and stalking.
Housing Education Project.  In a two-year project,  students educated high school and community college government classes about common renter mistakes, presenting an entertaining and informative courtroom drama. The project created a training package for first-time renters that is available to the public.
---
Symposia and Conferences
Access to Justice Symposium. The Pro Bono Initiative and Supra, the online version of the Mississippi Law Journal, hosted an Access to Justice Symposium at the law school in the Spring of 2012. Speakers included Mississippi Supreme Court, Court of Appeals, and trial court judges, former bar presidents, leaders of Mississippi public interest organizations, and nationally-known figures in the access to justice movement.
Feb. 15. Envisioning a Child-Centered System. In 2013, the Pro Bono Initiative partnered with the Young Lawyers' Division and the Child Advocacy Clinic to sponsor a day-long workshop on reforming the legal system for children. The workshop teamed representatives from model programs around the country with Mississippi judges and practitioners concerned about the fate of children in the legal system.
---
Other
Feb. 16. Charity Ball Fundraiser. The LSSB Community Service Committee  graciously hosts an annual masked ball as a fundraiser for the Pro Bono Initiative, raising funds that provide the primary support for the program.
---
Upcoming projects: 2014-15
LGBT Documents Clinic. OUTLAW and PBI will partner with the nationally-known Family Equality Council to host a mini-clinic to assist LGBT families with documents such as wills, powers of attorney, health care directives, and other planning documents.
Online Advice and Counsel. PBI, MVLP, and Baker Donelson will partner in  a creative new venture to assist low-income Mississippians statewide through an online advice center.
Partners
North Mississippi Rural Legal Services
Mississippi Volunteer Lawyer's Project
Mississippi Access to Justice Commission
The Public Interest Law Foundation
The Mississippi Law Journal
Mississippi Center for Justice
The Mississippi Bar and Young Lawyer's Division
Lafayette County Bar Association
Washington County Bar Association and Chancery Court
DeSoto County Bar Association and Chancery Court
Military Justice Society
Black Law Students' Association
Magnolia Bar
Saints' Brew, All Saints' Episcopal Church
Kilpatrick Townsend Law Firm, Atlanta, Georgia
Atlanta Volunteer Lawyer Foundation
Fulton County Superior Court, Georgia
Law School Student Body Service Committee
Family Equality Council