Summer Externship Program in South Africa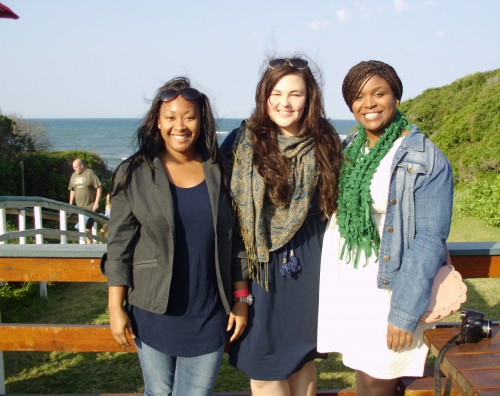 ---
News
UPDATE: Download the application for 2013   Applications must be returned by e-mail to Prof. Alexandre. The application deadline for the South Africa Externship Program has been extended to April 12, 2013.
Students from other law schools must submit the study abroad application form along with the visiting student form, found on the Study Abroad website, to Professor Alexandre at malexand@olemiss.edu.  
---
The second annual externship program to South Africa will take place this summer with The Refugee Rights Center and the Law Clinic at Nelson Mandela Metropolitan University Law School in Port Elizabeth, South Africa. The Refugee Rights Center at NMMU strives to give rights such as access to housing, health care, food and water and social security to all asylum seekers, refugees and urban migrants. The Law Clinic provides aid to clients seeking representation in family law, trusts and estate and other domestic law issues. The program runs from the beginning of July to the middle of August.  Applications will be available soon. In the meantime, for questions or expressions of interest in the program, please contact Professor Alexandre.
---
About the Program
The University of Mississippi School of law began its inaugural summer abroad internship in South Africa in the summer of 2012. The program was supervised by Professor Michele Alexandre, associate professor of law, and conducted with the Nelson Mandela Metropolitan University School of Law (NMMU) in Port-Elizabeth South Africa. Law students who participated in the program had an academically rewarding as well as a culturally enriching experience.  The parallels between South Africa and Mississippi are striking and provide a rich opportunity for law students to deepen their understanding of law and policy as well as gain valuable cultural understanding of life in South Africa.
---
Program Structure
Students earn a total of 7 credits for completing the following three components of the Summer Abroad Program in South Africa:
Work with Attorneys: Students work with seasoned attorneys at the Refugee Rights Center as well as the Law Clinic at the Nelson Mandela Metropolitan in Port Elizabeth, South Africa.  Among other duties, students assist in giving legal advice, provide support for people accessing civil, social, economic and cultural rights, provide support for applicants seeking permanent residence and assist in providing pro bono legal services and representation.  Working at the Refugee Rights Center allows students to gain a deep understanding of the practical implementation of the South African Refugee Law Regime.  At the Law Clinic, the students hone the necessary skills for effective consultations with clients, professional letter-writing and drafting of legal documents as well as master the legal ethics of general practice.
Comparative Law Seminar: Taught by Professor Alexandre, the seminar meets twice a week.
Research Paper: Students complete a 25-35 page final paper based on research conducted while in South Africa.
Internship:

Begins the second week in July to mid-August.
Students are also required to keep journals chronicling their legal experience. Journals are submitted weekly to Prof. Alexandre.
Program Cost
The program cost per student is $5,365.  Living accommodations while in South Africa and tuition for the 7 credits received upon completion of the program are included in the price.
Financial aid is available for the South Africa Externship Program.  Mr. Skip Langley at the Study Abroad Office will be available to help with any financial aid questions. Mr. Langley can be reached at 
662.915.1508
 or by e-mail at 
skip@olemiss.edu
. He will also be available to answer questions at our March 1 meeting (3:30 p.m. in room 2090).
Students are responsible for securing their airfare to/from South Africa. Professor Alexandre is available for any questions regarding how to obtain the best available flights.