Bradley law firm awarded its 2023 2L Diversity Scholarship to University of Mississippi School of Law student Joe Curry.
According to the firm's press release, Bradley's diversity scholarship is awarded to law students who reflect and promote diversity in the legal profession and who are traditionally underrepresented in the legal marketplace. Each scholarship includes a summer clerkship with the firm.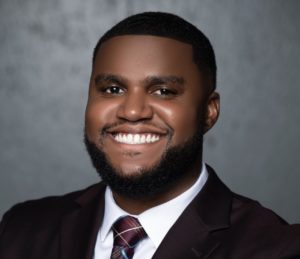 "I am extremely honored to have received this prestigious award," Curry said. "Not only does receiving of this award remind me of the vital importance of hard work and helping others, but it has reignited my excitement to begin my career in the legal profession."
Curry has dreamt of going to law school at a very young age, when he first met an attorney that was helping his family through a particularly tough time.
"I think often, attorneys come in contact with individuals when they are at their hardest moments in life, and that attorney attorney helped my family," he said. "At that point, I knew I wanted to be in a position where I could help advocate for others or guide others through tough points in their life as well." 
Curry, from Stringer, Mississippi, will return to the firm's Birmingham office as a summer associate in the summer of 2023. He is currently in the top 10% of his class. He is a member of the Mississippi Law Journal, Moot Court Board, Dean's Leadership Council, and the Black Law Students Association. He is also a 2L senator for the Student Bar Association. Curry graduated from the UM with an accounting degree and was inducted into the UM Hall of Fame, honoring students who excel in academics, community service, and have potential for future success. Prior to attending law school, he worked for four years at a global accounting firm.
"Joe is an outstanding law student and individual, and we look forward to his contributions when we welcome him back to Bradley next summer," said Bradley's Director of Inclusion and Diversity George Medlock. 
For more information about Bradley's scholarship and diversity initiatives, visit Bradley.com. Watch Curry's full interview clip here. 
To learn more about UM Law, visit law.olemiss.edu.