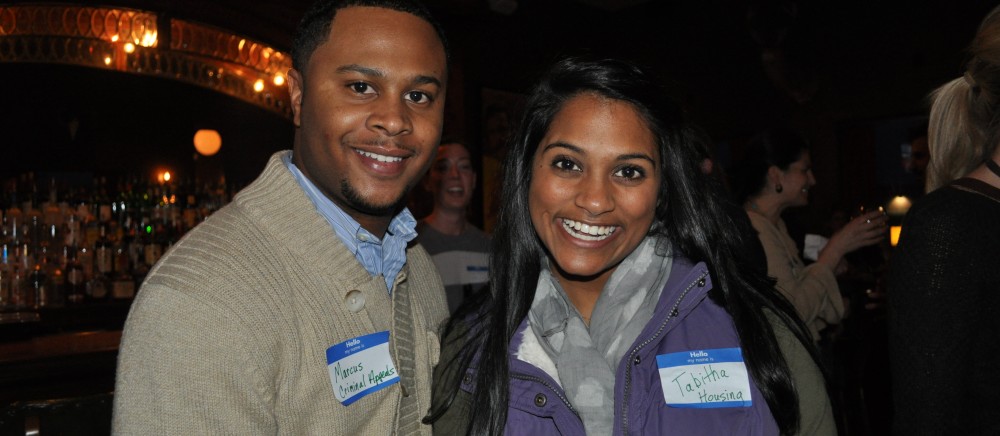 Registration for Students
Clinics
Open house for the Clinics will be Monday, March 4, 2020 from 12:10 – 1:50 p.m. in 3072. Meet former students and speak with faculty about clinics you might be interested in. Lunch provided!
To download an application and view each clinic's requirements, click here.
For more information about registration, please see the FAQs below or email Jennifer Painter at painter@olemiss.edu., Katherine Satimore at kjsatimo@olemiss.edu or clinicalprograms@olemiss.edu.
Clinical Externship Program
Registration information on the Clinical Externship Program page (click the "Applications and Forms" tab).
---
FAQ's for Prospective Students
What are the Clinical Programs?
The Clinical Programs operate as a public interest law firm located within the University of Mississippi School of Law. It is comprised of eight on-site clinics, two off-site clinics, a pro bono program, and an externship program. The firm includes three criminal law clinics, the Criminal Appeals Clinic, the George C. Cochran Innocence Project, and the MacArthur Justice Clinic. The firm's civil clinics include the Housing Clinic, Elder Law Clinic, Mediation Practicum, Street Clinic, Tax Practicum, and Transactional Clinic. Students in clinical externships choose from a broad range of civil and criminal law placements in government and public interest offices. You can read more about each clinic on the individual clinic pages.
What do Clinic students do?
Students in each clinic represent clients under the supervision of clinic professors. The clinics combine casework, individual supervision and classroom seminars to provide a comprehensive, hands-on experience. Working in a clinic is a capstone experience that brings together the substantive and procedural law that you have learned and the practice skills you develop in skills training courses. Students in externships work in a practice setting under the supervision of an experienced attorney or judge.[/toggle]
How much time will I need to commit to a clinic?
Student attorneys are required to put in the time needed to provide high-quality legal representation for our clients. In some clinics, students are expected to devote approximately 30 hours of work per credit hour allocated to the clinic. However, if completion of work on a case requires additional hours, you are expected to complete the assigned work. (We find that many students enjoy the experience so much that they put in additional hours by choice).
How many credits will I get for being in a Clinic?
Students may receive 3-5 credit hours, depending on the clinic in which they are enrolled. Please check the Clinical Programs Matrix located within the Registration Packet (see above) for more information about each clinic's hours and prerequisites.
How are grades determined?
Students are evaluated based on participation in classroom seminars and related exercises, quality of representation provided to clients, and overall reliability and professionalism. Clinical externships and the Pro Bono Credit Hour are Z- graded.
Who teaches the Clinic seminars and supervises the student attorneys?
Each clinical course is taught and supervised by highly skilled clinical or adjunct faculty members or practictioners who are experienced, respected experts in their fields.
Who may enroll in a Clinic?
Most clinics are open to second and third year students. However, a few are limited to third-year students. Please check the Clinical Programs Matrix located within the Registration Packet (see above) for more information about each clinic's hours and prerequisites. Because registration is competitive and spaces are limited, first priority is given to third-year students who have not previously enrolled in a clinic.
How do I apply to join a clinic?
The Clinical Programs registration for the following YEAR takes place in the Spring semester, before regular registration. To apply, fill out a registration form in the above section. You will be asked to list your top four choices, in order of preference and to state the semester(s) in which you are available. APPLYING EARLY does NOT give you an advantage. All applications are reviewed together. You will be notified by email in advance of registration if you have been enrolled in a clinic for the upcoming year.
PLEASE NOTE THAT REGISTRATION FOR THE TAX PRACTICUM AND MEDIATION PRACTICUM OCCURS IN THE FALL AND THAT REGISTRATION FOR A CLINICAL EXTERNSHIP IS BY CONTACTING PROFESSOR HANS SINHA.
What are the chances of getting in my first choice clinic?
The Clinical Programs are generally able to enroll first time clinic students in the clinic of their first or second choice.
Can I take more than one clinic?
Yes, students may enroll in two clinics during law school. However, we give first priority to persons who have not previously enrolled in a clinic. Many students enroll in both an in-house clinic and an externship.
Students may not enroll in two in-house clinics in the same semester, and may not enroll in an in-house clinic and externship in the same semester.