Students in the Tax Practicum manage and staff an IRS-funded Volunteer Income Tax Assistance program at the Oxford-Lafayette Public Library from late January to early April. In 2019 that 274 returns were filed which resulted in over $270,000 in refunds. In conjunction with coursework, students are required to be certified through the advanced level of VITA training.  They may then receive additional certification for more complex returns, including cancellation of debt, health savings accounts, military, international and foreign student certifications.
Faculty
Professor Donna Davis, Associate Professor
Student Quote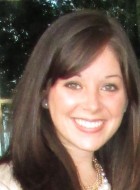 This clinic provides a valuable service to the community as the majority of refunds go right into the pockets of local residents. Beyond that, we as students and volunteers personally benefit because we gain experience interacting with clients and providing customer service – two important skills necessary for becoming an effective lawyer that simply can't be taught in the classroom. The Tax Practicum has also been a wonderful opportunity for the community to connect with some of the faces of Ole Miss Law, especially while these students gladly provide pro bono services to those in need. That's something to be proud of.
 Adrea Watford, Student Coordinator