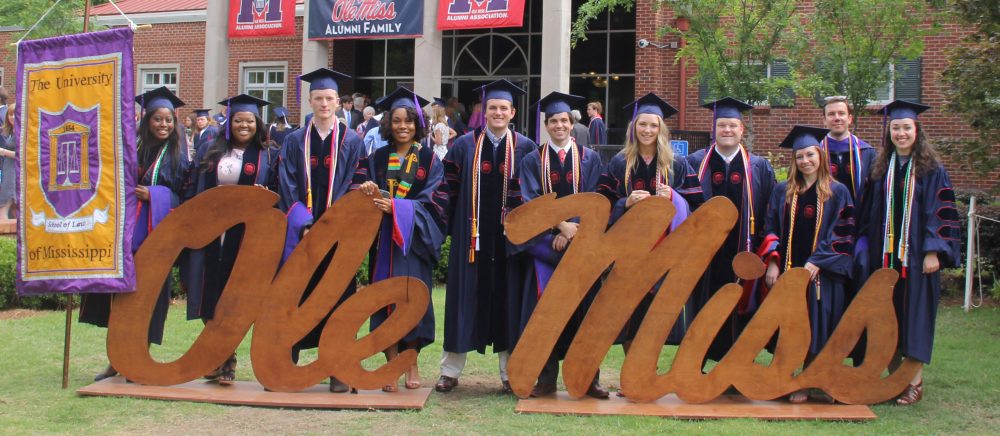 What are the deadlines/dates of the Challenge?
The Challenge for 2018-2019 is from July 1, 2018 to June 30, 2019. All donations must be given during this time period to be included in the firm's 100% giving participation goal. Gifts already given during these dates will be included – you do not have to give again.
How are winners selected and what do winners receive?
Firms that reach 100% giving participation will receive:

Trophy
Firm name recognition online
Name listed in e-newsletter

Firms in each category that complete the challenge first will receive the following:

Personalized Trophy
Firm name recognition online with special placement
Name listed in e-newsletter with special placement
How can my firm participate?
What is a Team Captain?
As Team Captain, how will I know who has given in my firm?
The UM Development Team will send you a roster with every alumni in your firm as well as those that have given. We will continue to share this information quarterly and then monthly starting in April leading up to June.
What is my Group Category?
Group 1: Firms with 41 or more Alumni
Group 2: Firms with 11-40 Alumni
Group 3: Firms with 3-10 Alumni
Group 4: Other Entities (Offices with UM Law Alumni that are not law firms)
If I give to another school/organization on UM's campus, does that count towards my participation?
We appreciate your support of Ole Miss! However, in order to participate in the challenge, you must give to a UM Law School Fund. Any fund within the Law School counts towards your participation.
How can I make a gift to UM Law for Law Firm Challenge credit?
When making a gift to UM Law, do I need to reference the Law Alumni Challenge or my firm?
Any gift to UM Law counts toward participation. If you are not giving to any specific fund, please include your firm's name and Law Alumni Challenge. If you forget to do so, we'll make sure it counts!