Bobby Marsh – President
Bobby Marsh is a third-year law student and serves as the President of the Student Bar Association for the 2021-2022 academic year.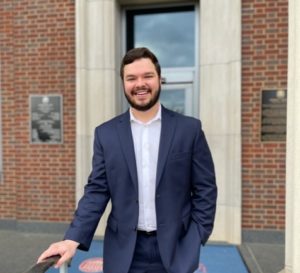 Bobby is a native of Huntsville, Alabama. He graduated cum laude from the University of Alabama in Huntsville (UAH) with a Political Science degree. Bobby was recognized as UAH's Rising Student Leader of the Year in 2016. He was also an SGA Senator, a Student Ambassador, a member of the Alpha Tau Omega Fraternity, and Manager of the UAH Women's Softball Team.
While at UAH, Bobby worked as an Operations Coordinator for the Appalachia Service Project (ASP) in Bluefield, Virginia. This position ultimately inspired him to pursue a law degree.
At Ole Miss Law, Bobby is a recipient of the Dean's Scholarship and the Stennett, Wilkinson, & Peden Endowment Scholarship. He has been a member of the Dean's Leadership Council, the Trial Advocacy Board's National Trial Competition Team, the Low-Income Housing Clinic, and the Inter-Professional Education Board.
During the summer of 2020, Bobby worked as a Law Clerk in the Alabama Secretary of State's Office (Montgomery, AL). In the summer of 2021, Bobby worked as a Summer Clerk at both Siniard, Timberlake & League (Huntsville, AL) and Wiggins, Childs, Pantazis, Fisher & Goldfarb (Birmingham, AL). Bobby plans to graduate in May 2022.
Nicole Bracey -Vice President
Nicole Bracey is a third-year law student and serves as Vice President the Student Bar Association.  She also currently serves as Executive Editor for Vol. 11 of the Mississippi Sports Law Review and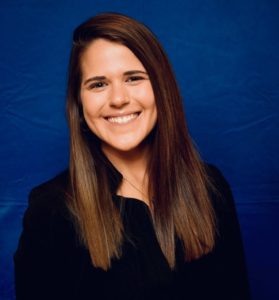 was previously Social Chair for SBA and a student-attorney in the Transaction Law Clinic. Nicole, a native of Greensboro, NC, graduated Magna Cum Laude from the University of Alabama with degrees in Finance and Political Science.
While at Alabama, Nicole served as an Ambassador for the Culverhouse College of Business, Director of Alumni and Campus Relations for UA Dance Marathon, Assistant Vice President of Philanthropy for Alpha Chi Omega, Member of Capstone Asset Management Society and was a legal runner for Prince, Glover & Hayes.
In the Summer of 2021, Nicole worked as a Summer Associate at both Hand Arendall Harrison & Sale in Birmingham, AL and Gilpin Givhan in Montgomery, AL. Nicole expects to graduate in May 2022.
Hannah Chauvin – Secretary 
Hannah Chauvin is a second-year law student and currently serves as the Secretary of the Student Bar Association for the 2021-2022 academic year. She graduated from the University of Mississippi in 2020, with a degree in Political Science. At Ole Miss, Hannah held leadership positions in the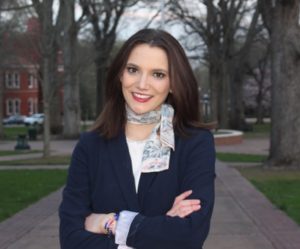 Delta Gamma Fraternity and the Ole Miss Running Club. She served on the Sports Club Council, the Associated Student Body Senate, and as a peer-educator for Rebels Against Sexual Assault. She created "The Ally Kostial Mind and Body Fund" to raise money for violence prevention efforts on campus. In 2019, Hannah was elected and served as the Associated Student Body Secretary. She was inducted into the Pi Sigma Alpha National Political Science Honor Society and the 2019-2020 Who's Who class at the University.
Before law school, she interned for Senator Portman (OH) in Washington, D.C. Apart from academics, Hannah enjoys running marathons and playing with her two dogs. She teaches yoga and spin classes in Oxford, and tutors for the LSAT.
John Clayton Nelson, Jr.  – Treasurer
John Nelson is a second-year law student and serves as Treasurer of the Student Bar Association for the 2021-2022 academic year. John, a native of Hattiesburg, MS, graduated magna cum laude from the University of Mississippi's Patterson School of Accountancy with a Bachelor of Accountancy in 2018 and a Master of Taxation in 2019. During his time pursuing those degrees, John was a member of the Phi Kappa Phi and Beta Gamma Sigma honor societies, Kappa Sigma Fraternity, and the 2014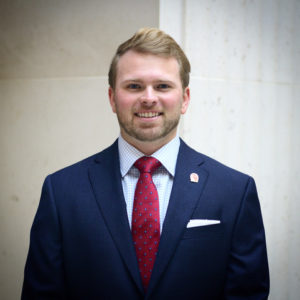 Ole Miss football team as a walk-on linebacker. During his 1L year at Ole Miss Law, John received the Best Lawyer Award in Contract Drafting and Negotiations, as well as multiple Outstanding Student Awards. John also serves as a staff editor on Volume 91 of the Mississippi Law Journal and is a recipient of the University of Mississippi Tax Lawyer's Scholarship and the Mississippi Corporate Counsel Scholarship.
John is a Certified Public Accountant and was awarded the Mississippi Society of CPA's Silas M. Simmons Bronze Medal for achieving the 3rd highest overall score on the 2019 Mississippi CPA exam. Between graduate school and law school, John worked as an associate for KPMG in Houston, TX, where he served in the Big Four accounting firm's business tax services division.
During summer 2021, John served as a summer associate for Locke Lord LLP in Houston, TX, and for Brunini Grantham Grower & Hewes, PLLC in Jackson, MS. After graduating, John has plans to potentially pursue an LL.M. in Taxation before seeking a career in tax law or corporate law. John expects to graduate in the spring of 2023.
Kapule Gray – Attorney General 
Kapule Gray is a third-year law student from Southaven, Mississippi, and she serves as the Attorney General. In her role as Attorney General, Kapule functions as the liaison between the SBA Executive Officers and Honor Council. She upholds the Honor Code and prosecutes any Honor Code violation.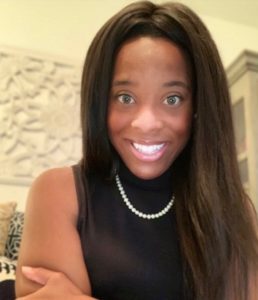 She also interprets the SBA Constitution and advises the SBA President on any matters concerning the SBA Constitution.
Aside from being the Attorney General, Kapule is an Article Editor on the Journal of Space Law, a National Space Society Legal Fellow, and member of the National Space Society President's Council. Her involvement and membership with the National Space Society focus on the implementation of policy and legal research to "promote social, economic, technological, and political change in order to expand civilization beyond Earth". Additionally, Kapule is a member of the Dean's Leadership Council, BLSA, and the Federalist Society.
During her summer breaks, Kapule has worked as a law intern at the Mississippi Attorney General's Office, a research assistant for the Mississippi Judicial College, and summer associate at Harris, Shelton, Hanover, and Walsh, LLC. In her free time, she enjoys spending time with her family and friends, shopping, deep-diving into birth charts and astrology, and attending spin class when her schedule permits it.
Dominique Douglas – Honor Council Chair 
Dominique Douglas is a third-year law student from Fort Lauderdale, Florida, born and raised in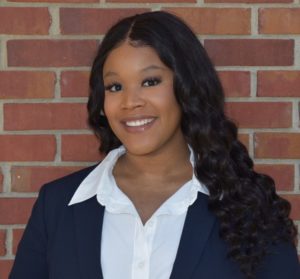 Kingston, Jamaica. In 2018, Dominique graduated from Howard University with a Bachelor of Science in Developmental Psychology and worked a year before enrolling in law school.
Dominique currently serves as the Honor Council Chair, Invitational Cup Chair for the UM Negotiation and Arbitration Board and Online Notes and Articles Managing Editor for the Mississippi Sports Law Review. She also is a student ambassador for the Dean's Leadership Council.
Victoria Tracy – Social Chair 
Victoria Tracy is a second-year law student and serves as the Social Chair for the Student Bar Association for the 2021-2022 academic year. A native of Trophy Club, TX, Victoria graduated Cum Laude from the University of Mississippi with a degree in Business Administration.
While attending the University of Mississippi, Victoria served as a student-athlete tutor, the Director of Event Management and President of her Greek life organization, and she interned for a non-profit.
Currently, Victoria is involved in IPE Mock Trial as a trial attorney, Dean's Leadership Council, and she organizes the law school Grove tent.
Victoria has had the tremendous opportunity to work at firms such as Kane Russell Coleman & Logan PC, Jackson and Hagen, and North Mississippi Rural Legal Services.