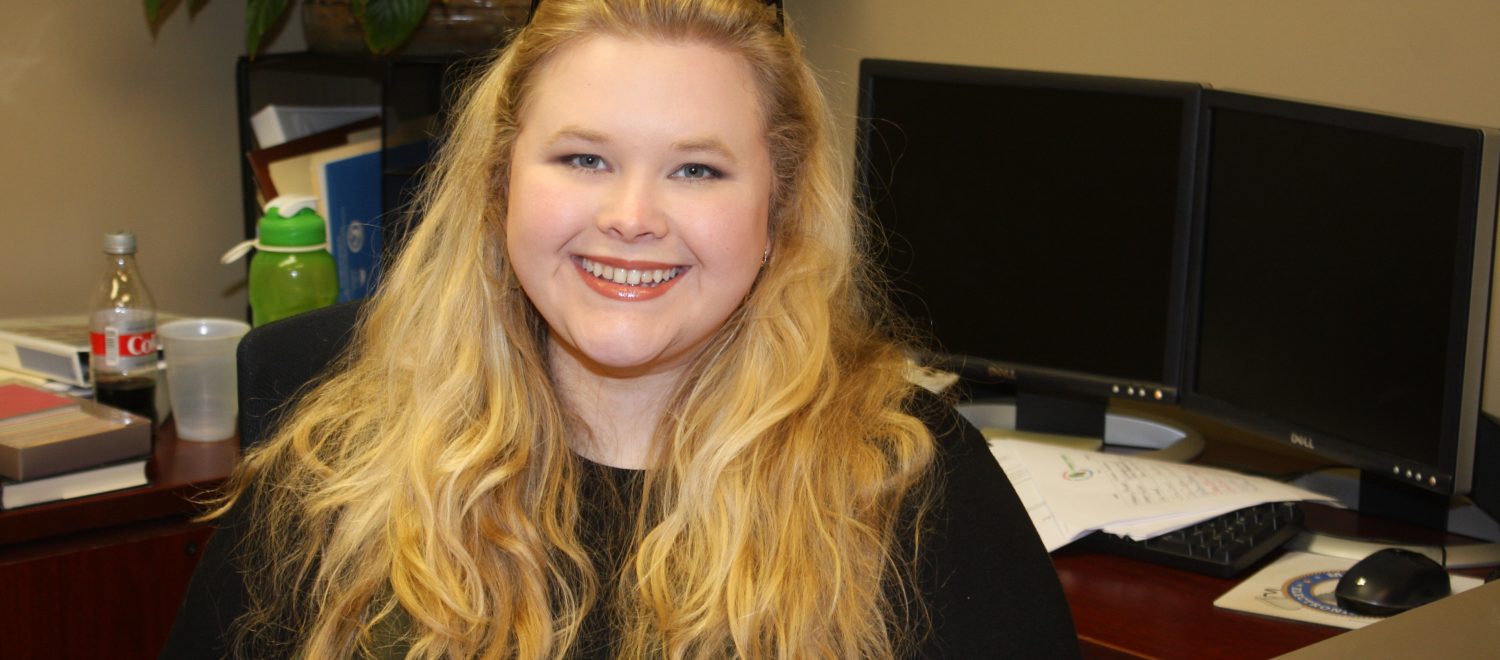 OXFORD, Miss. – In Mississippi, nearly 5,000 children are in foster care and of those, 82 percent were brought into custody of Child Protection Services because of neglect. Each year, thousands of children are removed from their family homes, mostly due to poverty, drug addiction or untreated mental illness.
Mississippi's Family First Initiative of the Commission on Children's Justice was created in 2018 to help prevent child abuse and neglect by providing services to families in need. Recent University of Mississippi law graduate Kimberly Russell has been instrumental in the implementation of the program.
In Mississippi, many removals due to neglect are preventable, with the right resources in place.
"It is imperative that we provide families like this in Mississippi the support to raise their children," said Russell, who graduated in May. "When we lift families up and allow children to grow up in their own homes when it is safe to do so, we reduce the amount of trauma in a child's life, we reduce the number of children in foster care and we provide a better future for Mississippi."
Family First is co-chaired by Mississippi Supreme Court Justice Dawn Beam and the state's first lady, Deborah Bryant. Russell, from Brandon, began serving on Beam's staff in spring 2018 as an intern, helping write memos, analyze the law and advise Beam.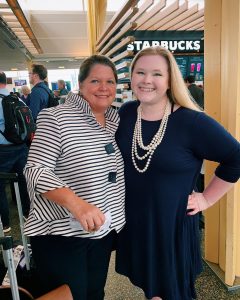 "Shortly after Kimberly joined our staff, the Casey Foundation approached me about investing their resources to work toward strengthening Mississippi families through a project to connect the needs of Mississippi families with the vast resources of nonprofits, the faith-based community and others who are willing to help out their fellow citizens," Beam said.
"Kimberly was sitting right next to me when we first discussed the idea and she stepped in and ran with it."
Since the program's introduction, it has been piloted in Bolivar, Hinds, Jackson, Lauderdale, Lee, Madison, Rankin and Pearl River counties. The pilot counties were chosen because of issues faced by many residents, such as poverty, addiction, lack of adequate transportation, domestic abuse, crime, housing insecurity and joblessness.
In Lee County, the initiative has worked with Mississippi's Access to Justice Commission to provide legal services to the community to help prevent child removals from homes. Additionally, reading clubs and summer learning programs have been implemented.
"We have started hosting free legal clinics in Tupelo every month dealing exclusively with casework for families who are at risk of entering the child welfare system," Russell said. "It has been successful in recruitment efforts, and we look forward to working with more volunteer attorneys in these pro se efforts."
In Bolivar County, a connection was established by Family First with FedEx in Memphis so that residents could seek employment. Several job fairs were held, and a free shuttle service was set up to get employees to the new jobs.
Committee members plan to develop an expungement clinic to further help the community with employment opportunities and host a resource fair to build awareness within the community to better connect residents in need with assistance.
In Jackson County, members of the initiative are hosting regular resource fairs in conjunction with family-friendly events to increase awareness.
States are shifting to efforts to prevent child abuse and neglect. In February 2018, Congress passed the Family First Prevention Services Act, allowing states to receive more federal funding to assist prevention efforts that address substance abuse and mental health.
"The new funding stream is a federal effort to inspire states to rethink child welfare through a lens of prevention, rather than reactionary removals," Russell said.
In May, Russell and Beam traveled to Washington, D.C., to present to the National Health Collaborative on Violence and Abuse and to Futures Without Violence, one of NHVCA member organizations.
"It's such an exciting time for Mississippi," Beam said. "The hope for the state's children is growing exponentially with all of the wonderful prevention efforts throughout the state and the nation.
"We were very grateful for the opportunity to share what we are doing with our congressional delegation and people from across the country in Washington, D.C."
During the visit, Beam and Russell also met with staffers from U.S. Sens. Roger Wicker and Cindy Hyde-Smith's offices and U.S. Rep. Trent Kelly's office. They also met with Jerry Milner, commissioner for the Children's Bureau, to discuss the initiative's prevention efforts.
"I feel so blessed to be a part of such an amazing effort," Russell said. "The lives that will be changed because of Mississippi's Family First Initiative and Justice Beam's heart will help pull this state from its typical last place to leading other states in the country."
Now that Russell has earned her J.D., she will continue working with Beam on the initiative.
"I am so excited to get to work full time on this effort, and I am grateful the University of Mississippi School of Law prepared me for this job," she said. "Getting to visit with our delegation days before commencement was the best graduation present I could get."
This summer, she will work on several new projects. The Family First Initiative is partnering with the state departments of Child Protection Service and Human Services to establish more collaborative efforts between the judiciary, child welfare system and community stakeholders.
"At the end of the day, we want everyone in the courtroom to know that they are on the same team," Russell said. "We are all fighting for what is best for the child."