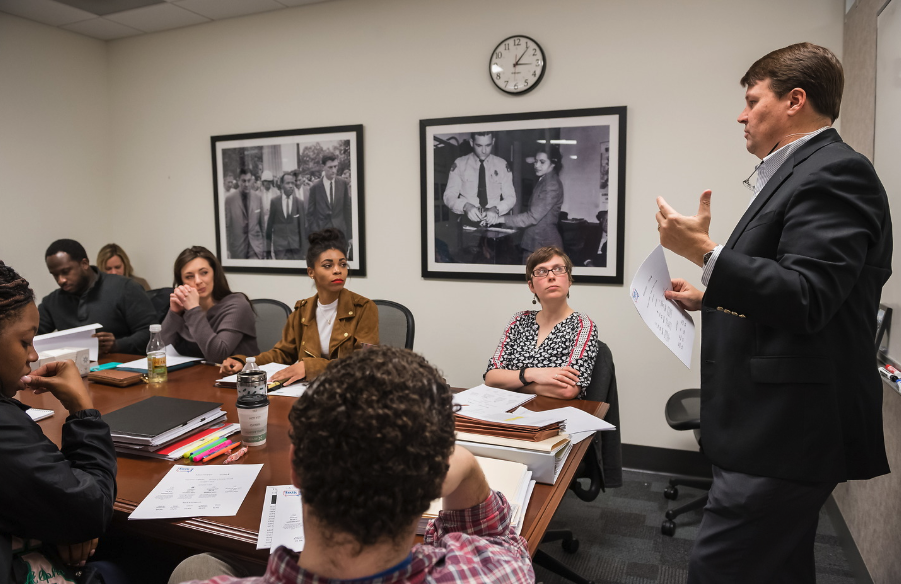 On Aug. 7, immigration authorities detained 680 people who worked at five different food processing plants in Central Mississippi in the largest workplace raids in American History.
The University of Mississippi School of Law's clinical programs and students have collaborated with other organizations to assist those detained and their families.
The MacArthur Justice Clinic, Child Advocacy Clinic, Housing Clinic and Transactional Clinic are helping detainees with representation in immigration matters.
"These are scary days for these folks," MacArthur Clinic Director Cliff Johnson told U.S. News. "When you think about the legal resources needed to defend 680 immigration cases, pursue dozens of bond hearings, defend 100 federal court criminal cases and deal with dozens of administration fines, in a state with fewer people than city of Dallas and less than a dozen full-time immigration lawyers, you realize the chance of these people receiving the kind of comprehensive representation they deserve is disappointingly low."
The raids have impacted an estimated 1,500 children. More than 300 people remain detained.