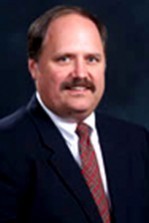 Each year the Dean of the Law School and the President of the Law School Student Body select a law professor for the Ben Hardy Faculty Excellence Award. This year's recipient is Professor Ronald Rychlak.
"Professor Rychlak embodies the characteristics of outstanding teaching and service of the Ben Hardy Faculty Excellence Award," said Gregory Alston, president of the Law School Student Body. "His commitment to ensure our students succeed not only at Ole Miss but in our professional careers is seen day to day at the law school. I will always cherish Professor Rychlak's love for Ole Miss and his selfless service to this great institution."
Upon hearing he was selected for the award, Rychlak was very honored to be chosen.
"I love this law school. I am continually impressed by its students and amazed by my colleagues," said Rychlak. "I am humbled to be singled out from such an outstanding community."
Established in 2006 by Ben A. Hardy, Jr. of Mentone, AL, this award recognizes outstanding teaching, scholarship and service by a faculty member at the University of Mississippi School of Law.