Professor Ronald Rychalk will appear in National Geographic's film Pope vs. Hitler. The special details Hitler's invasion of the Vatican and Pope Pius XII's secret counter plan. Rychlak is the author of Hitler, the War, and the Pope, and he is an advisor to the Holy See's delegation to the United Nations. In 2006 the Society of Catholic Social Scientists awarded him the Blessed Frederic Ozanam Award for Social Action,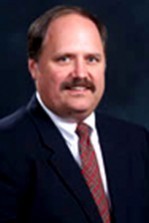 and in 2007 he was an honoree at the U.S. Holocaust Museum for this work on inter-faith dialogue. The movie airs on National Geographic September 4 at 8:00 (CT).
About the film: In the darkest days of World War II, St. Peter's was shrouded in the shadow of the swastika. But even as the Führer surrounded him, the Pope was plotting a secret counter-offensive. Wartime Pontiff Pius XII has been derided for his public silence about the Holocaust. But evidence suggests his silence may have been subterfuge. And the man branded as "Hitler's Pope" may actually have wanted to eliminate him.