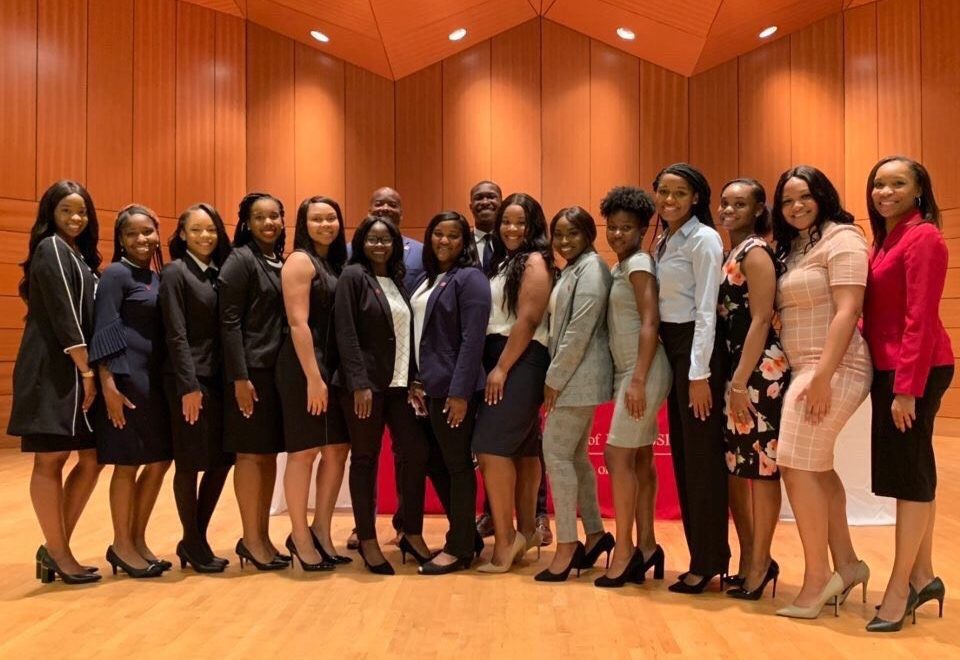 OXFORD, Miss. — By training, lawyers aren't architects, engineers, or builders. But in the service of their clients, lawyers do bring such people together. And, as a consequence and in service, the Constance Slaughter-Harvey Chapter of the Black Law Student Association at the University of Mississippi School of Law (BLSA) is building a house for Freddie Smith, a client of the law school's legal clinic. Working with Hope Enterprise Corporation, a public interest architect and builder, and volunteers, the law students have set out to raise $65,000 to construct a home for Freddie.  The $65,000 will include designing and building the home from the foundation to the roof and everything in between, including all materials and labor.  It will also provide appliances and operating systems – like heating and air conditioning.
Mr. Smith lives in Vicksburg, Mississippi in an older home that he and his wife purchased in 2002. He is now a widower and cannot work due to his disabilities.  For years he has been unable to afford to do maintenance or make repairs to the house. As a result, the home has become severely dilapidated, compromising Mr. Smith's physical, mental and emotional health. In 2019, the City of Vicksburg obtained a court order evicting Mr. Smith from his own home because it violates local property maintenance codes. The City's ultimate goal is to demolish Mr. Smith's home in order to improve the appearance of downtown Vicksburg. The eviction will cause Mr. Smith to become homeless even though he is a homeowner. BLSA member Dominique Douglas learned about Mr. Smith's case when she was working in the clinic and she brought the idea to the organization. "When I realized Mr. Smith needed a group of empathetic, selfless, and hardworking students who would understand what was at stake, I knew that this project was the perfect fit for our organization."
The Constance Slaughter-Harvey Chapter of the Black Law Student Association at the University of Mississippi School of Law was formed more than 50 years ago to encourage and support the professional development of Black law students during a time and in a place where discrimination and racial prejudice were particularly damaging to the growth of Black leadership. Since its founding, the organization has thrived and helped to create a network of successful black lawyers throughout the State and the nation.  Today, the Chapter engages in many public service activities like voter education and voter registration drives and hosting an annual Halloween party for the local Boys and Girls Club.  Its members are also successful law students who each semester provide hundreds of hours of free legal representation to low-income clients through the law school's clinics, pro bono initiative program, externships, and public interest internships.
This effort, though, goes beyond the norm. "Building a home is an extraordinary action for law students to take to help a client and it shows their awareness of and commitment to broader goals for a just society than the law can achieve by itself," says Desiree C. Hensley, associate professor of law and director of the law school's Low-Income Housing Clinic.  "It's not uncommon for law students to file documents, to go to court, or do other legal work help a client. It is uncommon, however, for lawyers to step outside of their comfort zone and go beyond what our profession requires us to do.  I have never heard of law students at any law school taking on this level of direct service to help a client with a real-life problem. It is uncommon – uncommonly wonderful."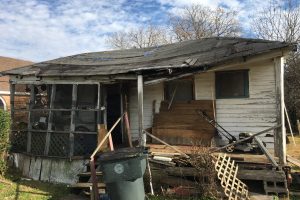 The students are not doing this alone.  They are working with Hope Enterprise Corporation's Home Again Program, a not for profit organization that will receive all of the tax-deductible donations that BLSA raises for Mr. Smith that will then be spent on the project.  The students are also collaborating with the Delta Design Build Workshop, a Greenwood based social impact design build firm. Co-founders Emily Roush-Elliott and Richard Elliott are in the process of preparing a pro-bono set of architectural drawings. Their team will then lead construction, utilizing a mix of volunteer efforts and skills training opportunities for individuals who have struggled to enter the workforce. Roush-Elliott shares, "Delta DB operates on the premise that your well-being and mine are intertwined. Though the built environment has traditionally reinforced inequities, social impact design-build offers the opportunity to combine the processes and products of architecture to invest in our environment, our sense of place, and the people around us, particularly those who have been marginalized, like Freddie."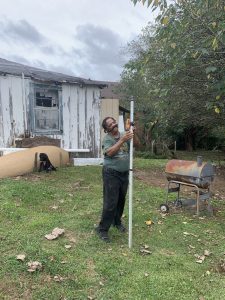 BLSA is asking everyone who would like to help to visit the GoFundMe page they set up to build Freddie's home at gf.me/u/zfiznh.
"Working for Mr. Smith is an opportunity for BLSA to connect back to its roots of helping the community in tangible ways. It is easy to lose sight of the bigger picture, as we have all struggled throughout this year, but the opportunity to help Mr. Smith have a safe home to be proud of puts our mission into perspective again. We aim to be lawyers who effectuate real change and we're grateful to be a part of this important project. As directed by our namesake, the Honorable Constance Slaughter-Harvey, we must strive to 'be the change we wish to see in this world,'" said Gabi Jackson, current president of BLSA.
Natalie M. Lowry, BLSA's vice president quoted Dr. Seuss's The Lorax when explaining BLSA's inspiration for this project, "Dr. Seuss was right '[u]nless someone like you cares a whole awful lot, nothing's going to get to get better. It's not.' That's exactly what building a house for Freddie is about—taking the initiative to care about something bigger than ourselves. As we fashion ourselves into attorneys, we are given the privilege of possessing certain knowledge, of being the smartest and brightest. But none of that matters if we don't have the heart to follow. This is a wonderful opportunity for us to come together for the greater good and show that our heart aims to serve the people. I am honored to be a part of such an amazing task and I have confidence in BLSA to see this through for Mr. Smith. We encourage you to join us."
To make a tax-deductible donation to build Freddie's house go to www.hopecu.org/donate and be certain to leave a comment that says that your donation is to "Build a Home for Freddie" so that it will be earmarked for this project. If you do not need or want a tax deduction, then donate by visiting Freddie's GoFundMe page at gf.me/u/zfiznh. If you would like to donate materials or labor, please contact Desiree Hensley.