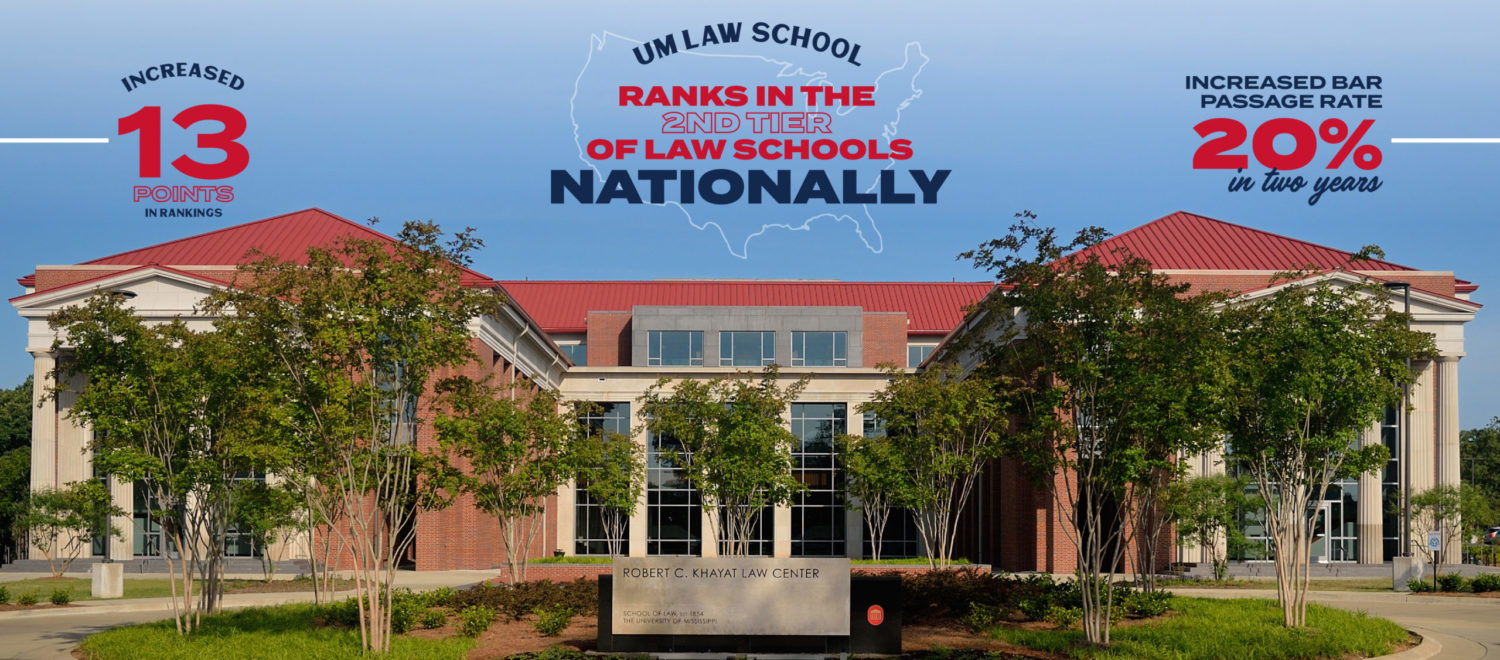 OXFORD, Miss–The University of Mississippi School of Law climbed 13 spots in the 2022 U.S. News and World Report Law School Rankings, released on Tuesday.
The increase in rank is attributed to several factors, including increasing the median LSAT and GPA each year for incoming students, improving passage rate for the bar exam by 20% in two years, and increasing employment numbers for students upon graduation and within 10 months of graduation. Additionally, 9.8% of the class of 2020 earned federal judicial clerkships upon graduation.
"The University of Mississippi School of Law is a fantastic place to study law for those who want to achieve academic excellence and practical experience," said UM Law Dean Susan Duncan. "Our exceptional faculty and staff work to ensure and support student success in every area, and we're very excited to receive recognition for the amazing things happening at UM Law."
The school improved all the aforementioned metrics while also providing students with an outstanding education at an affordable cost. Students who attend UM Law incur less debt than students at 173 other law schools. The rankings are determined by academic achievement factors and job placement, among other criteria, including the opinions of peer faculty, attorneys and judge through reputation scoring.
"When we're meeting with prospective students, we always focus on the incredible education and unique opportunities that are found at UM Law, and the students that choose our school are nothing short of exceptional," said Bette Bradley, assistant dean for admissions. "Our faculty support students every step of the way, and our amazing alumni support allows us to continue recruiting high-caliber students. We are grateful for the recognition, and look forward to continue bringing the best and brightest to Ole Miss Law."
The jump has moved UM Law from Tier 3 law school to Tier 2 at No. 98.
The view the full rankings list, visit the U.S. News website. For more information about UM Law, visit law.olemiss.edu.