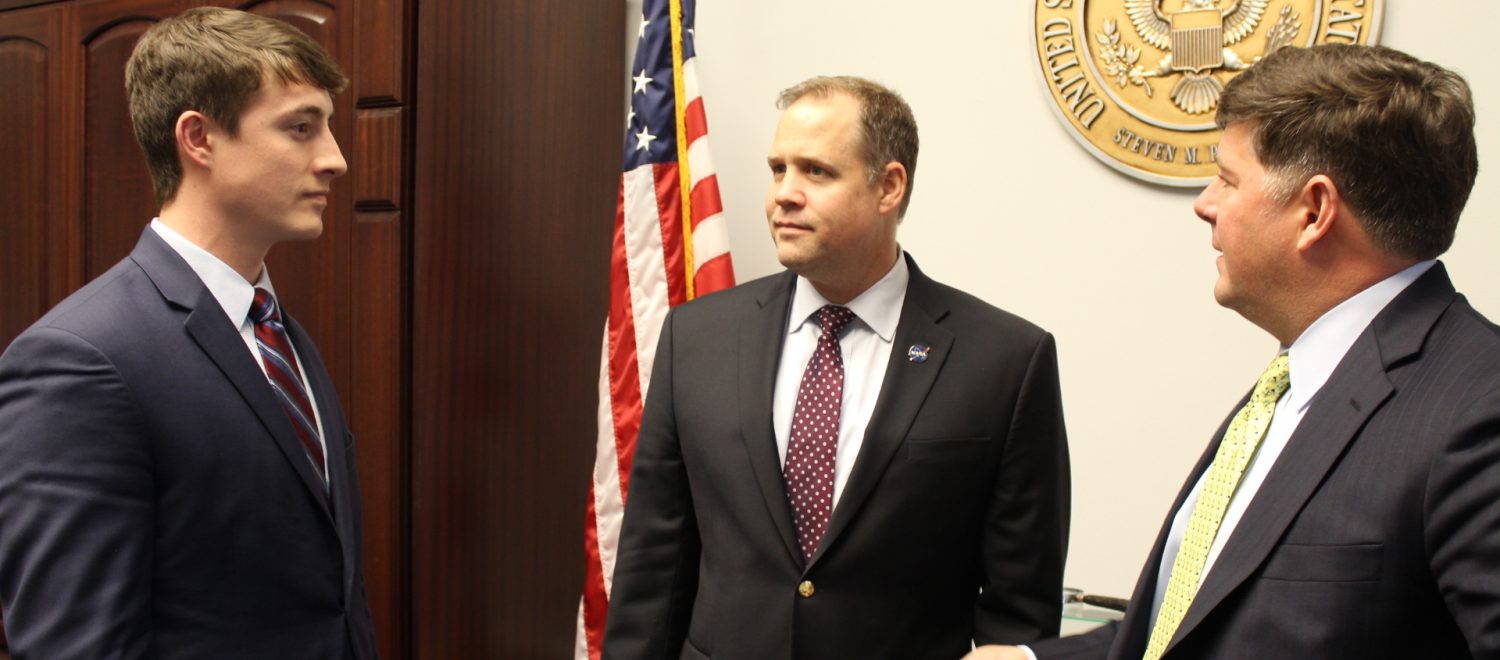 University of Mississippi School of Law student Nathaniel Snyder is getting the most of his space externship with U.S. Rep. Steven Palazzo's office in Washington, D.C.
Snyder, a second-year student in the Air and Space Law Concentration, met NASA Administrator Jim Bridenstine to discuss Mississippi's role in the use and exploration of outer space.
"It was an honor to meet NASA Administrator Bridenstine and discuss the ways Mississippi can help advance the next era of space exploration," Snyder said. "The vice president recently tasked NASA with the ambitious goal of returning humans to the Moon by 2024.
"It would be a privilege to help NASA in any way, and I'm grateful to both the University of Mississippi Center for Air and Space Law and Congressman Palazzo for the opportunity."
Snyder is spending the spring semester as the inaugural Space Law Fellow in Palazzo's office. The fellowship is the result of a partnership between Palazzo's office and the Air and Space Law Program at UM Law to prepare the next generation of lawyers to address the complex demands of a space economy.
"We are very excited that this partnership has given our student the opportunity to contribute to the evolution of laws and policies for space exploration," said Charles Stotler, Associate Director of the Air and Space Law Program. "We look forward to continuing this partnership in the fall semester when our second Space Law Fellow, Crawford Moore, will be joining the Congressman's Office."
To learn more about UM Law's Air and Space Program, visit law.olemiss.edu.