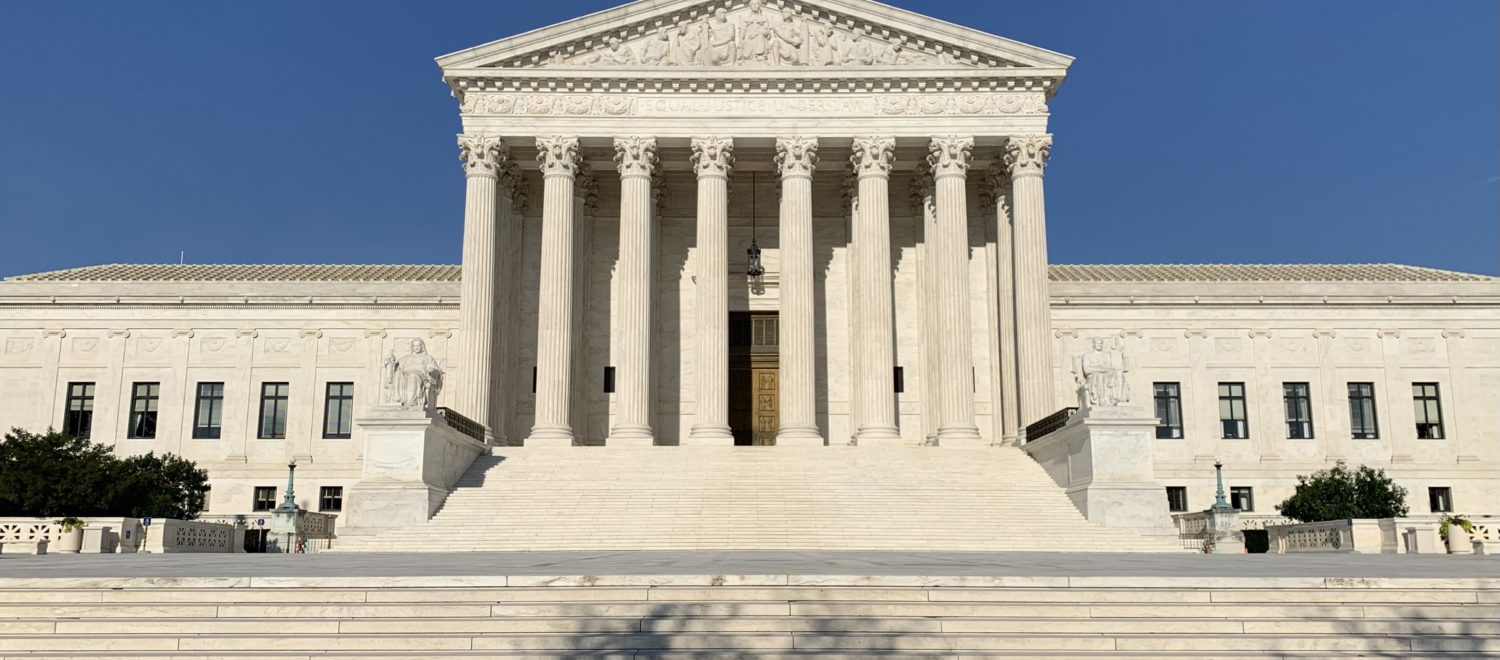 Luke Phillips, a 2020 graduate of the University of Mississippi School of Law from Cape Girardeau, Missouri, wrote a journal article that was cited by U.S. Supreme Court Justice Neil Gorsuch in an opinion earlier this month.
As a third-year law student, Phillips wrote the article "Chevron in the States? Not So Much," while enrolled in a Constitutional Law seminar course taught by Professor of Law Christopher Green. The article was published in the Mississippi Law Journal in 2020.
"Given my interest in constitutional law and separation-of-powers issues, the debate over Chevron deference caught my attention early on in law school," said Phillips. "When the Mississippi Supreme Court decided to discard Chevron-type deference for state agencies in 2018, I became curious about the deference standards of other states as well. Professor Green encouraged us to undertake 50-state surveys on various legal questions, so when I took his Constitutional Law Seminar course, it was the perfect time to write this article."
His article was cited by Gorsuch in his dissent on Nov. 7 from the denial of certiorari in Buffington v. McDonough, Secretary of the Veterans Affairs, 598 U.S._(2022).
"It is a special honor to be cited by Justice Gorsuch," said Phillips. "In 2017, I watched Justice Gorsuch's confirmation hearings with great interest.  I was a few months away from starting law school, and was beginning to have second thoughts about my decision.  When I heard Justice Gorsuch speak about the law, however, my concerns fell away.  His commitment to the Constitution and the rule of law inspired me, and I credit those hearings with invigorating my love for the law and reinforcing my decision to go to law school.  As Justice Gorsuch played an important role in my legal journey, I was truly honored when I learned that he cited my article."
Green's guidance in the writing process during the course was invaluable, Phillips said.
"It's incredibly exciting to have confirmation that our students are working on the sorts of issues that the Justices care about and that can help them resolve details that litigants might not always have the time or incentive to research fully," said Green. "It's great to see Justice Gorsuch appreciate the same thoroughness and care that I appreciated when Luke wrote the paper for my class."
Phillips is now an attorney in St. Louis, Missouri at Tueth Keeney Cooper Mohan & Jackstadt P.C. According to his bio, he practices in the area of immigration law, representing corporations and institutions of higher education with their immigration needs, including obtaining temporary and permanent visas, handling employer sanctions issues, I-9 and E-Verify employment eligibility verification compliance, consular processing, and naturalization.
Prior to that, Phillips was an Honors Attorney for the United States Postal Service. He was also previously a student law clerk to the Honorable Michael P. Mills of the United States District Court for the Northern District of Mississippi, and he served as a legal intern with the U.S. Attorney's Office for the Eastern District of Missouri. During his time in law school, Phillips served as executives articles editor for Vol. 89 of the Mississippi Law Journal in addition to serving on the executive board of Phi Delta Phi and the Federalist Society and as a member of the Dean's Leadership Council and the William C. Keady American Inn of Court.