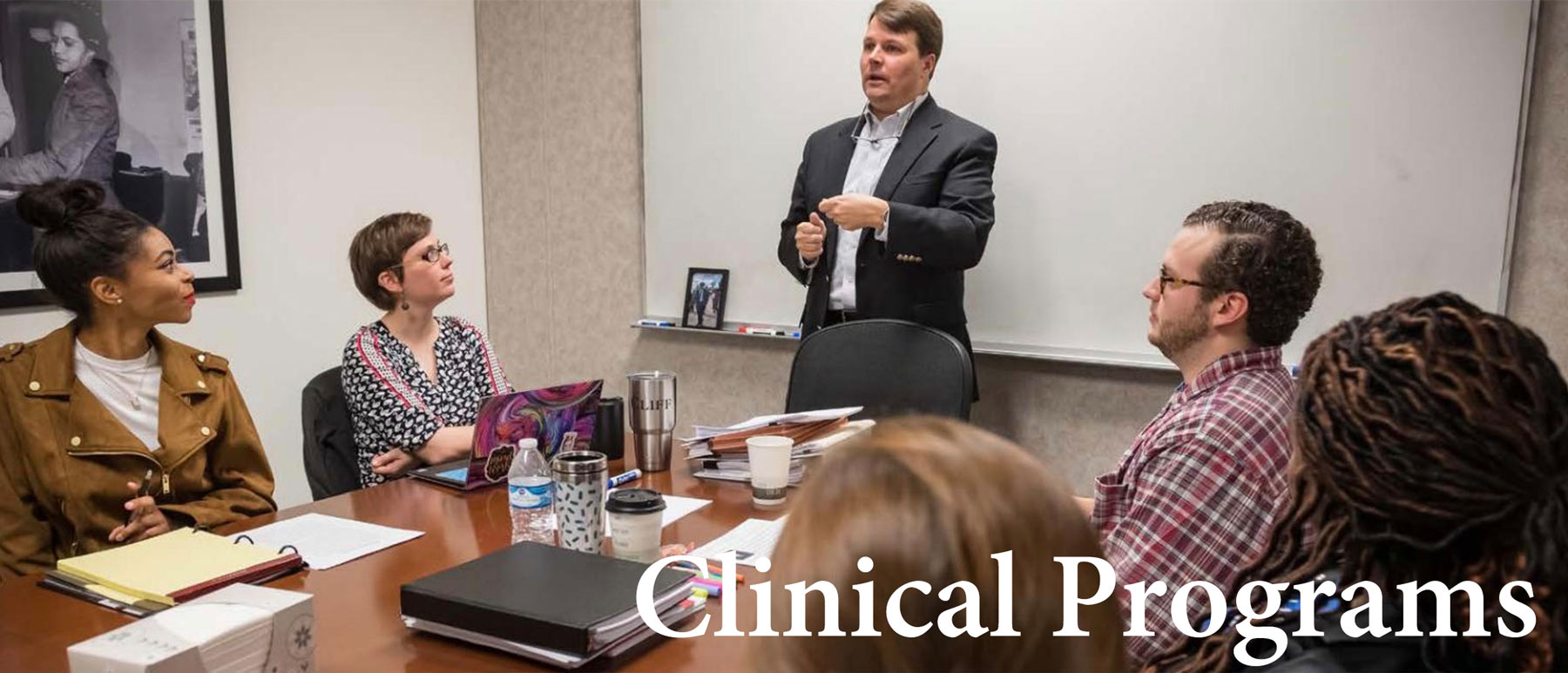 Dear Clinic Family, 
We hope this letter finds you healthy and well.
During these trying times we are, and will continue to be, open for our clients and community. Although the events of the last few weeks have affected our normal operations; we continue to persevere for the greater good of our clients, and those who need our assistance.
While we have been prohibited from completing certain tasks due to mandated social distancing and other constraints, that does not mean we are putting any less care into the representation of our clients. We continue to work tirelessly for those we serve, and that will never change. The MacArthur Clinic, for example, is continuing to advocate for the timely release of pre-trial detainees and monitoring closely the risk to prisoners from COVID-19. The Housing Clinic recently had a telephonic hearing in one case and won the appeal of another. And so it goes. If nothing else, these last few weeks have shown us again how interconnected our community is, and that by serving and helping one another we all become a stronger, healthier community.
We are still reviewing and accepting new cases and offering legal counsel during this time. Please do not hesitate to contact us, as we can be reached using the following methods, and will respond as soon as we are able.
Phone: 662-915-6897
Email: clinicalprograms@olemiss.edu
Sincerely,
University of Mississippi School of Law Clinical Programs
---
The University of Mississippi Clinical Programs teach essential practice skills and professional responsibility through a reflective clinical practice that provides high-quality representation to underserved clients.  To accomplish the dual goals of educating students and increasing access to justice, the programs offer a wide range of clinical practice areas, each focused on an area of demonstrated legal need and each offering unique skills training experiences. The programs aim to graduate students with real-world experience, an understanding of ethical obligations, and a commitment to furthering broad access to the legal system.
---
Clinics
---