Why Choose the Program?
A Great Summer in England; A Professional Door Opened On the World!
Whether you are looking for an exciting change of pace after your first or second year of law school or you are considering a career in international practice, the Cambridge Summer Session may be the experience place for you.
For some additional insight on the benefits and advantages of the Cambridge Summer Session for faculty and students, read Professor Carol Goforth's article.
Professional Enrichment Experiences
Our summer classes are taught by members of the Cambridge University Law Faculty and by law professors from the Universities of Mississippi, Arkansas-Fayetteville, Tennessee, and Nebraska. Outside the classroom, you can learn first-hand about the English legal system. Each summer, the program takes a day-long excursion to London to visit the Royal Courts of Justice and the Middle Temple Inn of Court.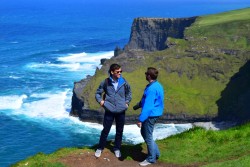 The Perfect Location
The Cambridge Summer Session offers a great place for professional advancement, and much, much more. With classes four days a week, there is ample time both to study and to explore your surroundings. Downing College is in the heart of the city of Cambridge, an hour north of London. Cambridge is a vibrant, beautiful combination of the ancient and the thoroughly modern, including medieval churches and colleges, dance clubs, lush green parks, riverside pubs, cinemas, and shopping centers, as well as a centuries-old open market. Rural England—charming villages, peaceful streams, sheep meadows—is only a few minutes from Downing's gates. All of Britain, as well as Ireland, Paris and Amsterdam, are within reach for the three-day weekends that our four-day class schedule permits.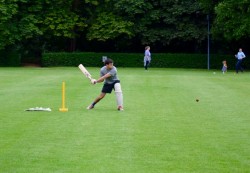 Cambridge University and Downing College — Centers of Academic Excellence
Cambridge University and its colleges together constitute one of the most important—and beautiful—academic institutions in the world. Founded in 1209, the University is over 800 years old. Sir Isaac Newton, Oliver Cromwell, John Milton, Charles Darwin, Lord Byron, Lord Tennyson, John Maynard Keynes, A.A. Milne (author of Winnie the Pooh), Stephen Hawking, Prince Charles, Emma Thompson, Hugh Laurie and many Nobel Prize winners have all been members of Cambridge colleges. Along with Oxford, Cambridge remains the premier university in the United Kingdom. Both the University as a whole and the law faculty are rated among the best in the world.
Downing College, our host institution for the Cambridge Summer Session, is renowned for producing excellent lawyers and legal scholars. From Frederic Maitland, the great English legal historian, to Sir Robert Jennings, Past President of the International Court of Justice, Downing can claim as its own many people who have played leading roles in establishing Cambridge University's distinguished reputation in the law. On the lighter side, John Cleese, of Monty Python fame, also studied law while a student at Downing (although he apparently came no closer to practice than his role as a barrister in A Fish Called Wanda, for which he wore a Downing College tie in one scene).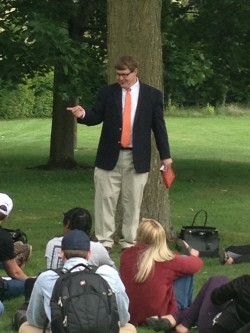 Convenient, Worry-Free Living And Studying 
Your home for the Cambridge Summer Session will be in one of several houses owned by Downing College and located on the south side of the main college grounds. You will have a private room with bathroom facilities shared with another student. Towels and linens are provided by the college, as are housekeeping services during the week.
Room and partial board at Downing is a package arrangement. It includes breakfast and lunch, Monday through Thursday during the program, as well as a reception on the first night of the program, June 27, and the semi-formal Final Dinner, August 4. It is not possible to obtain only a room or only partial board. All students are expected to live in Downing College, absent documented extenuating circumstances.
Classes are held in Downing College lecture rooms or in a nearby Cambridge University lecture theatre. The college library and the University's Squire Law Library are available during the day on weekdays. Downing College's coin laundry, computer room, tennis court and playing field may be used and there are numerous sports, restaurant, pub and entertainment facilities within a short walk of the college.
The facilities at Downing College, and in many parts of the city of Cambridge present some difficulties for persons with certain disabilities. For instance, many places can be reached only by narrow stairways. Persons with special needs should contact the resident director, Professor William Berry at wwberry@olemiss.edu or (662) 915-6859, prior to enrollment to ascertain whether suitable accommodation is possible.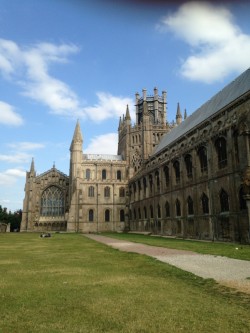 Long History at Downing College
The program is entering its 38th summer at Downing College. The program continues to operate as a consortium between the University of Mississippi, University of Arkansas, University of Nebraska, and University of Tennessee. After a two-year hiatus because of the Covid-19 pandemic, we resumed in the summer of 2022 with a cohort of 26 students from the following schools: Mississippi (15), Nebraska (6), Arkansas (4), and Tennessee (1).
In the summer of 2019, we had 39 students, from the following schools: Mississippi (26), Arkansas (5), Tennessee (4), and Nebraska (4). In the summer of 2018, we had 32 students, from the following schools: Mississippi (14), Arkansas (13), Nebraska (3), and Memphis (2). In the summer of 2017, we had 43 students, from the following schools: Mississippi (25), Arkansas (12), Nebraska (1), and Tennessee (5).