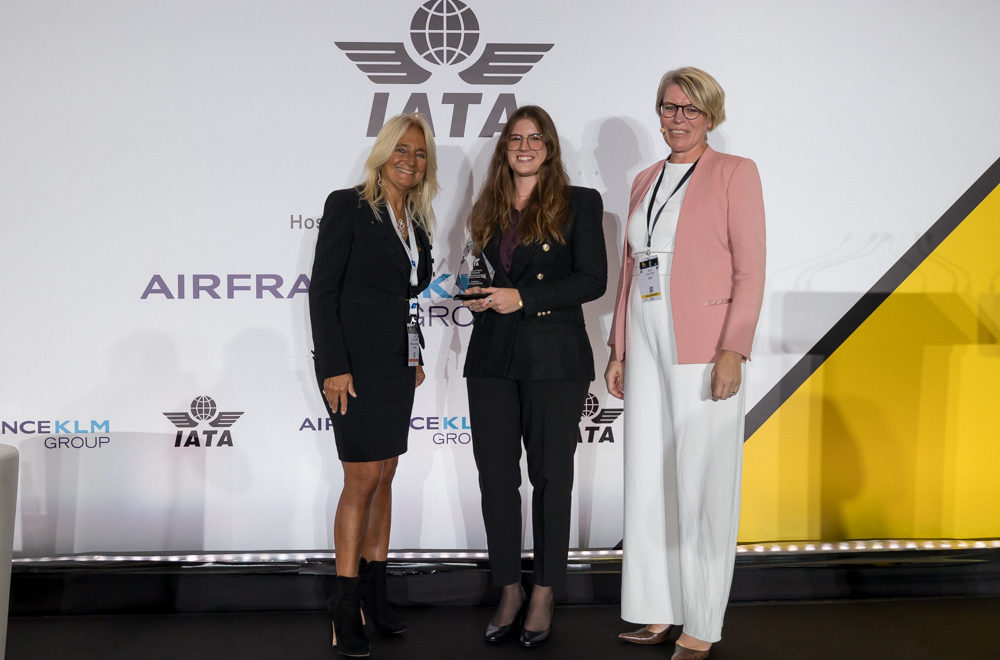 Francesca Morschbach, who graduated with an LL.M. from the University of Mississippi School of Law in August, is this year's winner of the Constance O'Keefe Aviation Law Writing Award, presented by International Air Transport Association Legal Symposium in Paris in October.
The award is given in memory of Constance O'Keefe, former General Counsel of IATA. The award allows students to gain industry recognition in aviation law and network with leading industry professionals.
Morschbach's paper, Passenger Name Records (PNR) After the Schrems II Judgement, illustrates how the judgement from a Court of Justice of the European Union case solidified the court's approach for EU data protection. PNRs are included in that data, and are used in mechanisms of the aviation industry when protecting the public.
"I am very proud and thankful to be chosen this year as winner and to be a part of this group of chosen few," said Morschbach. "For me, this award meant the acknowledgment of my hard work the last year."
Morschbach began her career in the aviation industry as a flight attendant before pursuing a law degree and an LL.M.
"We're super proud of Francesca for winning IATA's Constance O'Keefe writing award," said Charles Stotler, Co-Director and Instructor for the Center for Air and Space Law. "Francesca was a fantastic student, so I was not surprised that her paper was selected. We look forward to great things from her as she continues her career in the aviation industry."
Included in the prize was an invitation and flight to Paris to attend the IATA Legal Symposium, a world event in aviation law that brings together corporate counsel, private practitioners, and government attorneys to discuss pressing issues in the field. Nearly 400 delegates attended this year's event.
"This gave me an amazing opportunity to be involved with and invited to receptions to mingle with the specialists of the industry," Morschbach said. "I was able to attend the panels and learn more about the legal issues currently important in the air industry. IATA created such a great opportunity for students who are just starting out in their legal air career to be put into the middle of its specialists and be able to network amongst them."
For more information about the Air and Space Law Program, visit law.olemiss.edu.