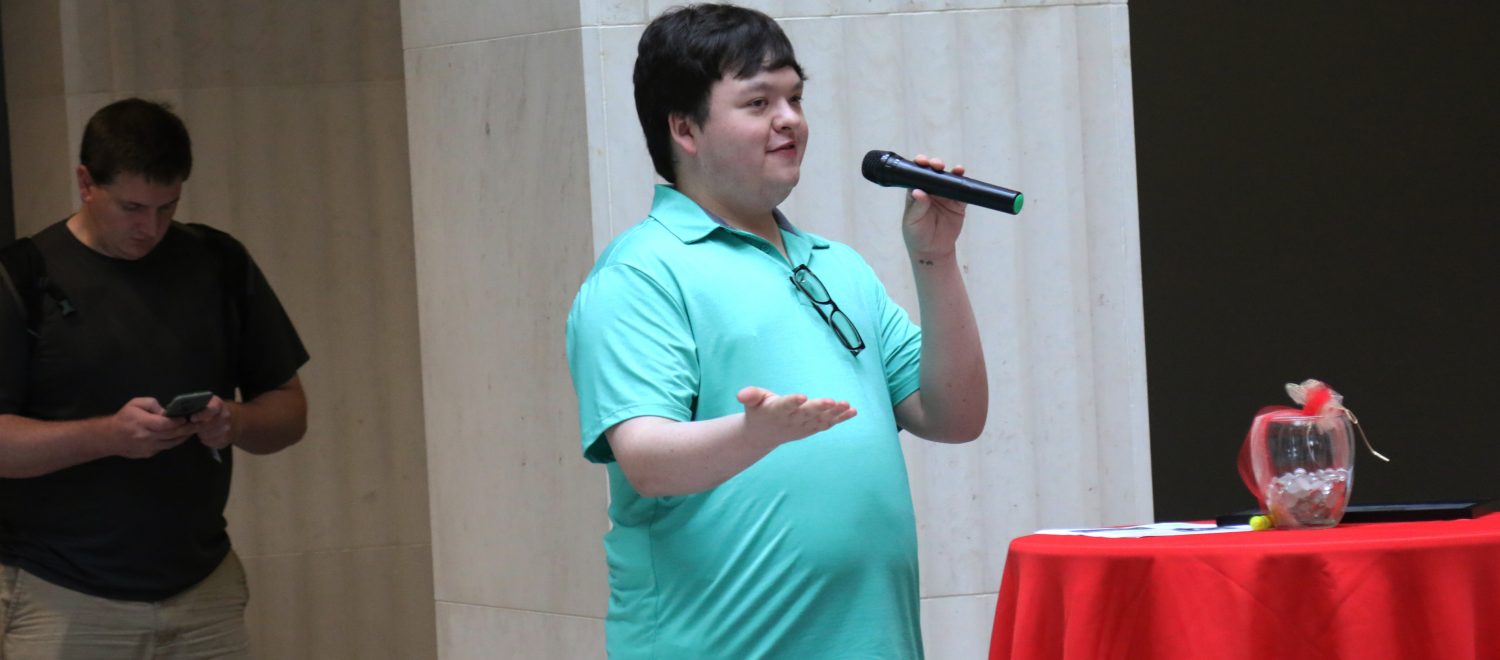 OXFORD, Miss. – Second-year University of Mississippi School of Law student Gerald Kucia will spend his summer advancing the cause of workers' rights in Jackson through the Peggy Browning Fellowship Program.
Kucia was awarded the competitive 10-week fellowship, which provides a stipend to law students interested in a career in labor law and working for labor unions, worker centers and labor-related nonprofit organizations.
"I applied for the Peggy Browning Fellowship because I believe in the causes of organized labor and workers' rights," he said. "I believe the best way to rebuild America's middle class and restore some economic fairness to our society is for workers around the nation to come together and fight for good jobs, high wages, strong benefits, and fair representation in our government.
Kucia, from Clinton, earned a bachelor's degree in political science from Mississippi College. In law school, he has served as founder and president of the Mississippi Labor and Employment Society, which is a professional and educational organization dedicated to encouraging and advocating for practice in labor and employment law. Kucia has also served as a civil rights research assistant and a member of the Public Interest Law Foundation. He was selected for the fellowship from a pool of 450 applicants.
"Being chosen for a Peggy Browning Fellowship was an enormous honor," Kucia said. "It gave me confidence that labor law is what I am supposed to be doing and made me feel like a real part of the labor movement."
He will be working with Joel F. Dillard, a former National Relations Board attorney and union lawyer in Jackson.
"The application process is highly competitive, and the award is a tribute to his outstanding qualifications," the organization stated in a press release. "Peggy Browning Fellows are distinguished students who have not only excelled in law school but who have also demonstrated their commitment to workers' rights through their previous educational, work, volunteer and personal experiences. Gerald Kucia certainly fits this description."
Kucia's goal is to ultimately become a scholar and professor of labor and employment law, and this fellowship moves him one step further in his career path.
"I am inspired by academic activists who use scholarship to advocate for social good," he said. "I want to join that cause and help lead the labor movement through the academy. Right after graduation, I plan to get some real hands-on experience by working as a union lawyer or maybe for the National Labor Relations Board."
The Peggy Browning Fund is a not for-profit organization established in memory of Margaret A. Browning, a prominent union-side attorney who was a member of the National Labor Relations Board (NLRB) from 1994 until 1997. Through the fellowship program, The Peggy Browning Fund collaborates with law schools, labor attorneys, professors and other labor organizations to ensure that fellows are gaining practical skills and mentorships through challenging work experiences, while also fighting for social and economic justice. The program's goal is to inspire students through this experience to pursue careers in the field of labor law.