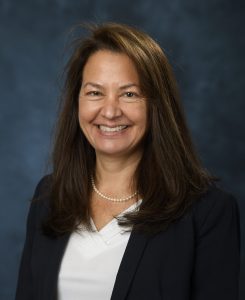 Michelle Hanlon, associate director for the National Center for Remote Sensing, Air and Space Law, and instructor at the UM School of Law, addressed the UN Committee on the Peaceful Uses of Outer Space on Feb. 14 in Vienna. Hanlon is also the co-founder of the For All Moonkind, a nonprofit dedicated to preserving human heritage in outer space.
Hanlon appeared on NPR's Morning Edition Feb. 21 to discuss the protection of human heritage in outer space.
Hanlon's article, "Protecting Human Heritage: Don't Let 'One Small Step' Become One Giant Mistake," recently appeared in The Conversation. It has since been picked up by other publications, including The San Francisco Chronicle.