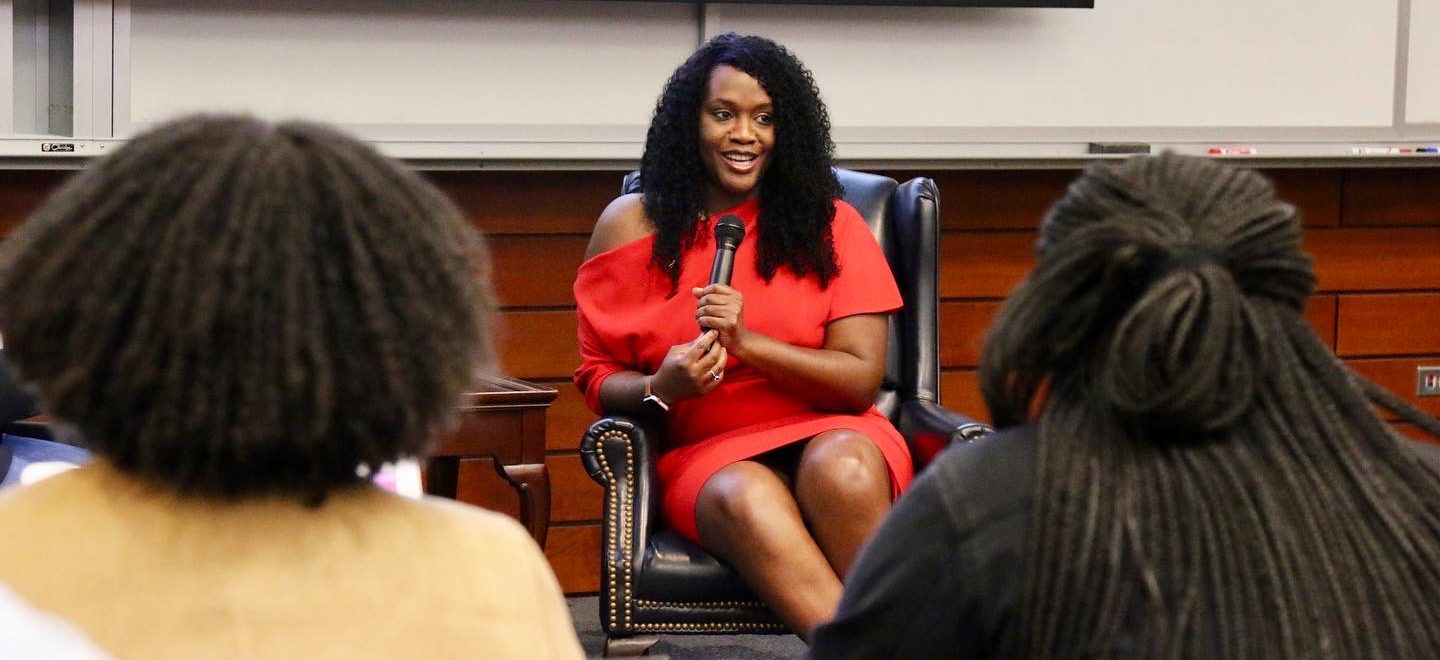 Earning a law degree is an incredible accomplishment that can open up a wide range of opportunities – within the legal field and beyond.
University of Mississippi alumna Nicole Tisdale's career is proof that through determination and passion, a J.D. can open many doors. The UM Law Class of 2023 will get to hear more from Tisdale about how to seize those opportunities as she delivers the commencement speech to graduates.
"Being able to return home to UM Law as the commencement speaker is a dream come true – and that's not an overstatement," Tisdale said. "I travel a lot and while I love talking to students everywhere, there is a different connection I have with students here. We are graduates of the only public law school in a state where 19% of residents live below the poverty line. Folks with the least have helped fund our legal education. Our graduates enter into the legal profession knowing they have to pay that forward."
Tisdale, originally from Nettleton and Amory, Mississippi, earned a B.A. in political science in 2006 and a J.D. in 2009, both from UM. For 14 years, Tisdale served as a national security expert at the White House, for both the National Security Council and the U.S. Congress House Committee on Homeland Security. Her expertise includes cybersecurity, counterintelligence-espionage, foreign malign influence, disinformation, and election security.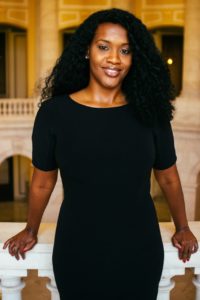 In her role as former director of the NSC, she served as an advocate. She led the creation of the $1 billion dollar cybersecurity grant program and passage of the cyber incident reporting law, the most significant cybersecurity laws created in a decade. In Congress, Tisdale created and managed more than 96 congressional hearings and passage of 354 bills through the House of Representatives, 80 became law. She also represented the U.S. on official delegations to more than 30 nations to discuss and negotiate a range of policy issues.
What became the focus of her career began as interest during law school. Tisdale completed policy fellowships and internships, including with the Mississippi Innocence Project, the Domestic Violence Clinic, U.S. House Homeland Security Chairman Bennie Thompson of Mississippi and the late U.S. Senate Appropriations Chairman Thad Cochran of Mississippi.
"My political career has taken me all over the word, meeting all types of people, and I always speak to UM Law as one of the places that helped give me both a good foundation and confidence," she said. "A lot of law schools spend three years breaking their students, be it unnecessarily stressful and competitive classes, inattentive faculty, or not supporting their student organizations."
Tisdale said that lack of support can translate into sending lawyers with no confidence into the world.
"Law school does not have to be like that, and UM Law is not like that," Tisdale said. "They wanted us to succeed and show us that it's possible. I graduated from law school with a foundation to help get me started, an awareness that I had more to learn, and the confidence to know I could do it."
Part of her support system during her time at UM Law came through serving as an active member of several student organizations including:  the Black Law Students Association, Law School Student Body Association – Appropriations Chair, Public Interest Law Foundation, the Women's Law Association, and the student division of the Mississippi Magnolia Bar Association.
Tisdale possesses the legal knowledge and acumen on policy and security, but beyond that, she is also an advocate. She founded Advocacy Blueprints, LLC in 2019, where she works with individuals and organizations eager to accelerate policy issues and increase advocacy efforts for change in their communities. She is also the author of the book "Right To Petition," which is aimed at helping others exercise their First Amendment right to advocate in practical ways.
Additionally, she is an inventor and patent holder for the Southern Magnolia Artificial Christmas Tree, a former substitute teacher and collegiate tutor, and current volunteer with advocacy and education groups.
Tisdale's career path is unique, and has led to many diverse and interesting experiences. But the advice she wants to convey to new graduates is to find their own path, wherever that may take them.
"I'd caution graduates from trying to follow anyone's footsteps – especially mine. I wouldn't even be able to emulate my career path again," she said.
Tisdale said one internship opportunity resulted from conversations during a community service project to clean up trash. A legal fellowship she received came out of a real-life elevator pitch after speaking briefly with a member of Congress. The NSC, which is known for being "White House Warriors," looked to Tisdale for her ability to find a compromise – a quality needed among the intense, warrior-like staffers.
"None of those opportunities came from planning – they are the result of being prepared for opportunities," she said. "Graduates can have plan, but they should treat it as an outline to help guide their journey, not a roadmap with exact time for arrival."
The UM Law commencement ceremony will be held Thursday, May 11 at 3:30 p.m. at the Sandy and John Black Pavilion at Ole Miss. The ceremony will also be livestreamed here: https://www.btsvirtual.com/23school-of-law