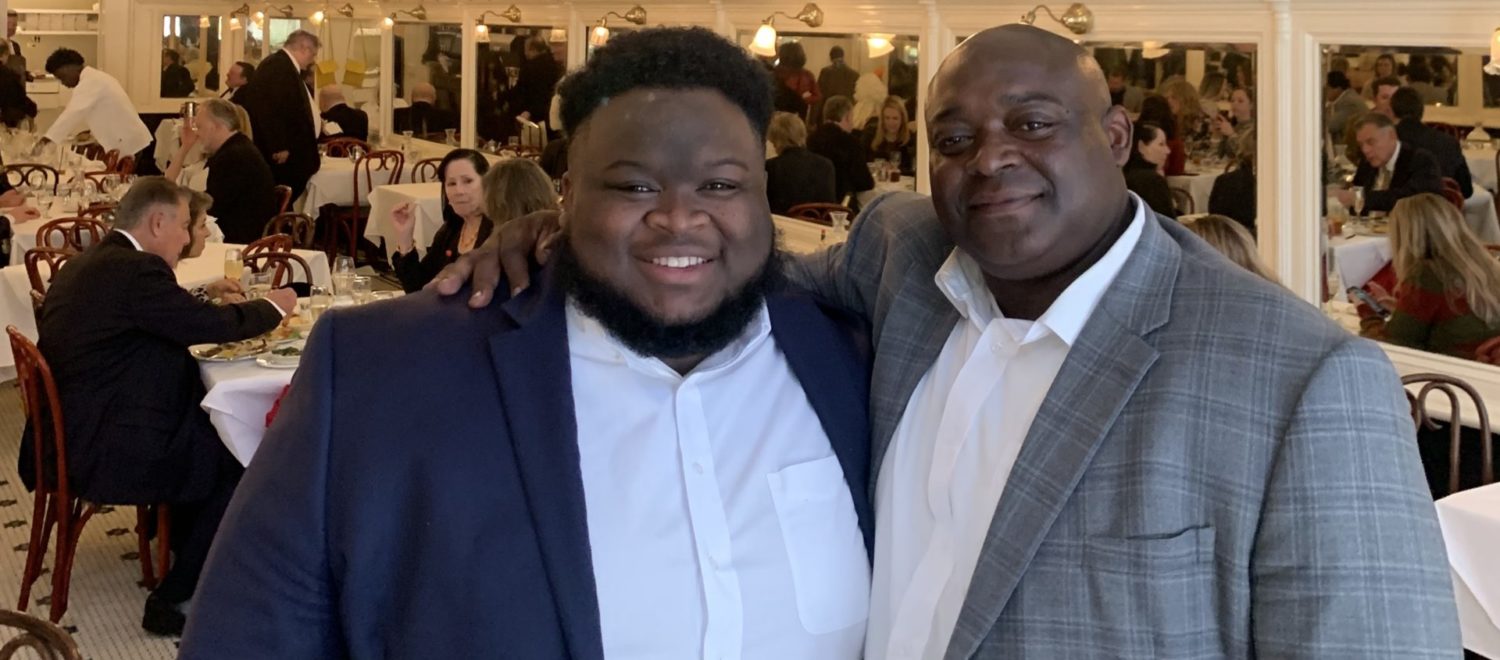 For Jacorius Williams, personal achievements have always been about much more than just himself.
Originally from Lumberton, Mississippi, Williams' father moved the family to Biloxi for better opportunities. After graduating from Biloxi High School, Williams attended Mississippi State University and earned a bachelor's degree in political science.
A natural next step for Williams, his family, and his community was the pursuit of a J.D. As a first-generation college student, that journey was met with its own set of challenges.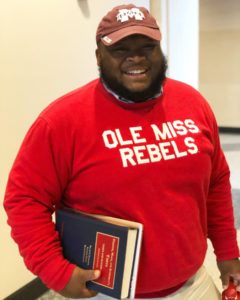 "There have been many times where my direction has been unclear," he said. "I can remember opening my grades and sometimes missing the mark. I can remember sitting for interviews with firms and not getting the job. I can remember times where the inability to focus stemmed from the financial pressure of putting myself through law school. Despite these obstacles, I endured the law school journey through perseverance and my faith in God."
Even in the face of those challenges, Williams succeeded. During his time in law school, he served as president of the Business Law Network, member of the Trial Advocacy Board and as a member of the Black Law Students Association.
In May, he earned his J.D. from the University of Mississippi School of Law.
"I attended law school to build a road to success back home," he said. "Because there weren't many roads to success, I hope to use my law degree to build a road in my community that will lead others to their dreams, goals, and aspirations. I want to use my law degree to break the cycle. I want the next generations of Williams to reap each and every benefit that this world has to offer."
Williams begins building his legacy now. For the next year, he secured a prestigious federal judicial clerkship and will be clerking for U.S. Bankruptcy Judge Cynthia A. Norton for the Western District of Missouri. During his time in law school, he previously had the opportunity to extern for a federal bankruptcy judge in both the Northern and Southern Districts of Mississippi, which gave him the experience and ambition to pursue a full clerkship.
Following the clerkship, he will return to the Mississippi Gulf Coast to join Balch & Bingham, LLP in Gulfport as an associate in financial services with the Creditors' Rights and Bankruptcy Group.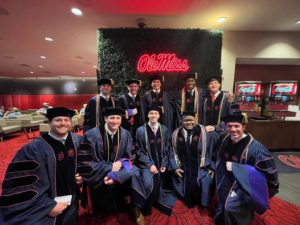 The opportunities Williams has earned could take him anywhere, but he wants to make a difference in his home state.
"Trends show that many people move to Mississippi for higher education, yet move to another state after receiving their degree. I pride myself on never being one to follow trends," he said. "My plan has always been to remain in Mississippi. Mississippi is my home and my family also lives here. My father always imparted to me the value of being a leader, not a follower. I want to stay and create a place where the next generation can not only be proud of, but can also find their dream job."
His goal is to focus heavily on educational awareness in Mississippi so students can understand their opportunities.
"Countless students advance through the education system unaware of the educational opportunities that await them upon graduating from high school. Although endless opportunities await these Mississippians, the chance to further their education comes with the undesired roadblock of financing these opportunities," he said. "Because of this, I plan on establishing an annual scholarship that focuses on finding talented students from Mississippi who may lack certain GPA or class rank requirements imposed by most scholarships, but have the intangibles for success."