Matthew R. Hall teaches 1L Property in the Fall and a 1L elective in Legislation in the Spring.  In January, you will find him teaching a section of the 1L Contract Negotiation and Drafting course in the Skill Session.  For upper level students, he teaches Immigration Law in the Fall, Criminal Procedure II: Adjudication in the Spring, and Federal Trial Practice in the May Intersession. Over the years, Professor Hall has also taught Administrative Law, Constitutional Law, Criminal Law, Immigration Law, National Security Law, and a seminar on Future Law.  He is also the faculty Advisor to the Moot Court Board.
Professor Hall recently finished up several years as Senior Associate Dean and Associate Dean for Academic Affairs.  Over the past several years, he has also worked extensively with undergraduates, teaching Intelligence Communications for the University's Intelligence and Security Studies program and Introduction to Law for students at the Sally McDonnell Barksdale Honors College.
Professor Hall's scholarly interests focus on the intersection of immigration law, criminal law and procedure, and national security law.  Currently, he is working on an article on the opposite of civil disobedience – hyper obedience and individualized criminal law.
Before joining the faculty in 2001, Professor Hall worked as an attorney at the U.S. Department of Justice, where he served in the Civil Division's Office of Immigration Litigation and specialized in national security and counter-terrorism matters. Professor Hall obtained his position at Justice through the Attorney General's Honors Program. While with the Justice Department, Professor Hall worked on certiorari oppositions before the U.S. Supreme Court; he handled appeals in nine of the U.S. Courts of Appeals; and he litigated cases in a dozen different U.S. District Courts.
Prior to joining the Department of Justice, Professor Hall held two clerkships with federal judges. First, he served as a judicial clerk for Judge Terence T. Evans, U.S. Court of Appeals for the Seventh Circuit. He then clerked for Judge John G. Heyburn II, U.S. District Court for the Western District of Kentucky.
Professor Hall received his J.D., summa cum laude, from the University of Kentucky College of Law, where he graduated Order of the Coif. In law school, he earned a spot on the Moot Court Board and he was Editor-in-Chief of the Kentucky Law Journal. Hall received his B.A., cum laude, from Harvard University, where he studied Government.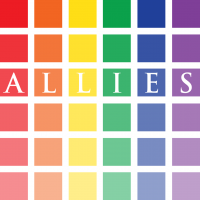 Professor Hall is a member of the University of Mississippi's Allies Program – a network of faculty and staff who visibly support students who identify as gay, lesbian, bisexual, or transgender.  The members of Allies also work to foster a campus climate in which all students, regardless of sexual orientation or gender identity, may feel safe, supported, respected, and affirmed.
Education
J.D., University of Kentucky
B.A., Harvard University