The University of Mississippi School of Law will have four new faces among its faculty this upcoming year, bringing a wide-range of expertise and experience to the law school. Jade Craig, Martin Edwards, Almas Khan and Calvin Peeler will all begin teaching students this fall.
Jade Craig
Jade Craig is an Assistant Professor of Law at Nova Southeastern University Shepard Broad College of Law in Ft. Lauderdale, Florida and is serving as a Visiting Professor at UM Law for the 2023-24 academic year. Craig teaches Property and Real Estate Transactions. His research interests focus on gentrification, fair housing, urban governance, and the role of real estate finance and financial regulation in America's racial wealth gap. This fall, he will teach a special topics course on real estate and a course on political and civil rights.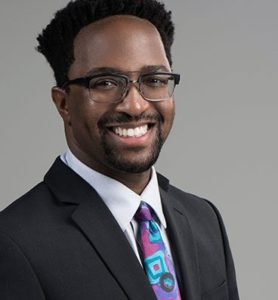 Craig graduated with a B.A. from the University of Virginia, where he majored in French and Political and Social Thought and was a member of the liberal arts honors program. He completed an undergraduate thesis on black women's transition to the North during the Second Wave of the Great Migration. After college, Professor Craig joined Teach For America (TFA). He taught kindergarten in his home state of Mississippi for three years before going to law school. He served as a national spokesperson for TFA and the Mississippi Delta region awarded him the inaugural Roger Malkin fellowship for excellence and service.
Craig earned his law degree at Columbia Law School. As a law student, he served as Editor-in-Chief of the Columbia Journal of Race and Law and as co-chair of the Civil Rights Law Society. He also interned at the Fair Housing Justice Center and the NAACP Legal Defense and Educational Fund. After law school, Professor Craig served as a law clerk for Judge Damon J. Keith of the U.S. Court of Appeals for the Sixth Circuit in Detroit and for Judge Carlton Reeves in the U.S. District Court for the Southern District of Mississippi in Jackson. In 2014, the Obama Administration appointed Craig to serve as Special Policy Advisor to the Office of Fair Housing and Equal Opportunity at the U.S. Department of Housing and Urban Development. In that role, he managed relationships with civil rights groups and affordable housing stakeholders and coordinated the agency's efforts on addressing housing in the context of international human rights.
Craig spent his career in private practice in Tampa, Florida, focusing on commercial litigation, real estate and construction litigation, and labor and employment law. He is also the owner and founder of Jade A. Craig, P.A., where his practice has included financial services regulatory matters and consulting. Craig is admitted to practice law in Florida, Mississippi and New York as well as in all of the federal district courts in Florida, the U.S. Bankruptcy Court for the Middle District of Florida, and the U.S. Courts of Appeals for the Fifth, Eleventh, and Federal Circuits.
Martin Edwards
Prior to joining the UM Law faculty this year as an Assistant Professor, Edwards was an assistant professor of law at the Belmont University College of Law for two years. He also spent two years on the faculty at Mississippi College School of Law, where he taught Contracts, Business Associations, Commercial Paper, and Ethics. Edwards also taught Legal Research and Writing as a Forrester Fellow at Tulane University School of Law.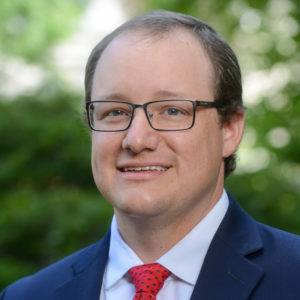 Before entering academia, he clerked for the Hon. Leslie H. Southwick of the U.S. Court of Appeals for the Fifth Circuit, served as a Special Assistant Attorney General at the Mississippi Attorney General's Office, and practiced law at Phelps Dunbar, LLP.  He graduated from Duke Law School, where he was the managing editor of Law & Contemporary Problems and a member of the Moot Court Board. Edwards holds a Bachelor's of Accountancy from The University of Mississippi.
Edwards's research involves business entity law, theory, and economics. He also studies the impact of financial and commercial technology on corporate governance, commercial law, and consumers.  His prior work has appeared or is forthcoming in the St. John's Law Review, Colorado Law Review, Penn State Law Review, and Administrative Law Review. His current projects include a study of third-party sellers on the Amazon marketplace platform, a discussion of the relationship between the law and economics of limited liability companies, and a reflection on meme trading and the shifting institutional structures of finance.
Edwards teaches Contracts and Sales, Sales, and Business Associations. This fall, he will teach a Contracts course as well as a course on Mergers and Acquisitions.
Almas Khan
Almas Khan joins the UM Law faculty as an Assistant Professor from the University of Arkansas Little Rock William H. Bowen School of Law, where she has been on the faculty since 2021. Khan holds a Ph.D. in English from the University of Virginia, a J.D. from the University of Chicago Law School, an M.A. in English from the University of California Irvine, and a B.A. in English from Stanford University. Prior to joining UA Little Rock, Khan served as the assistant director of the Center for Legal English at Georgetown University Law Center for five years.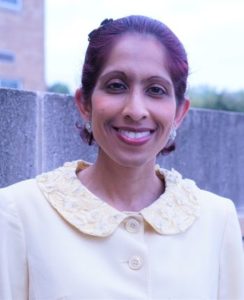 As an intellectual historian, Khan works at the intersection of law, literature, and citizenship studies. She researches how intellectual movements in law and letters have sparked the reimagination of U.S. citizenship since the Civil War, with a focus on African American, working-class, and women's experiences. Khan's teaching synergizes with her scholarship, applying insights from critical pedagogy and cultural legal studies to courses including U.S. constitutional law, judicial politics, and legal writing. Global disciplinary and geographic perspectives infuse Khan's work, which draws on postcolonial theory and her experiences teaching international Master of Laws students.
Khan's scholarship often centralizes figures whose identity or disciplinary hybridity has resulted in their marginalization from conventional accounts of U.S. legal history and jurisprudence. Her book-in-progress, An Intellectual Reconstruction: American Legal Realism, Literary Realism, and the Formation of Citizenship, analyzes how major post-Civil War movements in American law and letters participated in the process of equitist national rebuilding through the seemingly insular process of disciplinary reformation. Dr. Khan's research has been published in several edited collections and in journals including the Chicago Journal of International Law, the Washburn Law Journal, and the Cambridge Journal of Postcolonial Literary Inquiry. Her scholarship has been supported by organizations including the National Endowment for the Humanities and the Legal Writing Institute. She has also presented at conferences sponsored by the American Studies Association; the Association for the Study of Law, Culture and the Humanities; and the African American Intellectual History Society.
Khan's pedagogy aims to empower students as nascent scholars and lawyers, seeing the classroom as a space where, in Paolo Freire's terms, a "teacher-student" interacts with "student-teachers" on a joint journey of discovery. Interdisciplinarity and intellectual risk-taking are hallmarks of Khan's teaching, including in previous positions at Georgetown Law and the University of Miami School of Law. To instigate student learning, she uses cultural legal studies materials like films as well as realistic exercises that tap into her prior work in areas including civil rights law and environmental law. She has also advised students who have published articles on subjects spanning from queer rights to international economic law. Khan's scholarship on legal pedagogy is informed by these experiences and has appeared in journals including The Law Teacher and Perspectives: Teaching Legal Research & Writing. Her recent pedagogical research dovetails with her book project in emphasizing equitable, asset-based approaches to teaching as academia and the legal profession continue to diversify.
Calvin Peeler
Calvin Peeler joins the UM Law faculty as a Visiting Professor for this academic year. Peeler has previously served in multiple appointments at Whittier College School of Law in Costa Mesa, California, including Associate Dean for Academic Affairs, Association Dean for International Relations, and Professor of Law. As a professor, Peeler taught contract law, California community property law, torts and family law, among others.
Peeler earned a J.D., Master's in Public Policy, and B.A. in Linguistics from the University of California, Berkeley. He also holds a J.S.M. and M.A. in French Literature from Stanford University.
His additional experience includes independent contracting for limited liability business entities and teach at The College Preparatory and Leadership Academy. This fall, Peeler will teach a course on Contracts and a course on Disability Law and Policy.
Two visiting professors from the 2022-23 academic year will be extending their professorship to this academic year as well.
Robert Duran
Robert Duran teaches courses in the federal tax law area, including individual income tax, taxation of corporations and shareholders, advanced individual income tax and U.S. international tax.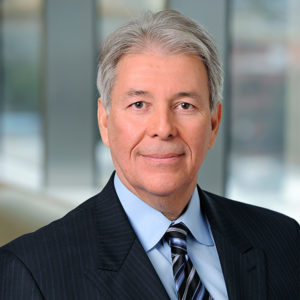 Prior to joining the faculty as a visiting professor, Duran was a partner at Manatt Phelps & Phillips, LLP in Los Angeles, California. As a member of the firm's tax, employee benefits and executive compensation practice group, he advised clients about a wide range of business and tax matters, including taxation of cross-border transactions, with an emphasis on Mexico and Latin America. Since 2005, he has also been an Adjunct Professor of Law at Southwestern Law School in Los Angeles, where he teaches Corporate and Individual Income Tax. He is also a regular presenter at the Hawaii Tax Institute, lecturing on international tax subjects.
Duran holds an LL.M. in Taxation from New York University. He received his J.D. from Santa Clara University and B.A. in Business Administration from California State University.
Tammy Shaw
Tammy Shaw is a Visiting Assistant Professor of Practice teaching Legal Research and Writing. Shaw received a B.A. in Anthropology from the University of South Alabama in 1996 and received a Juris Doctorate from the University of Mississippi School of Law in 2000. Early in her career, Shaw served as research counsel and editor for the Mississippi-Alabama Sea Grant Legal Program, where her focus was on ocean, coastal and marine law.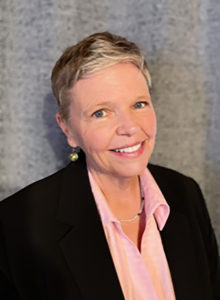 From 2002 until 2014, Shaw had the privilege of serving as Staff Attorney for the Mississippi Supreme Court, conducting legal research and writing on appellate issues, and served the Court as staff counsel for various rules committees. Shaw also taught research and writing as Adjunct Professor of Appellate Advocacy at Mississippi College School of Law.