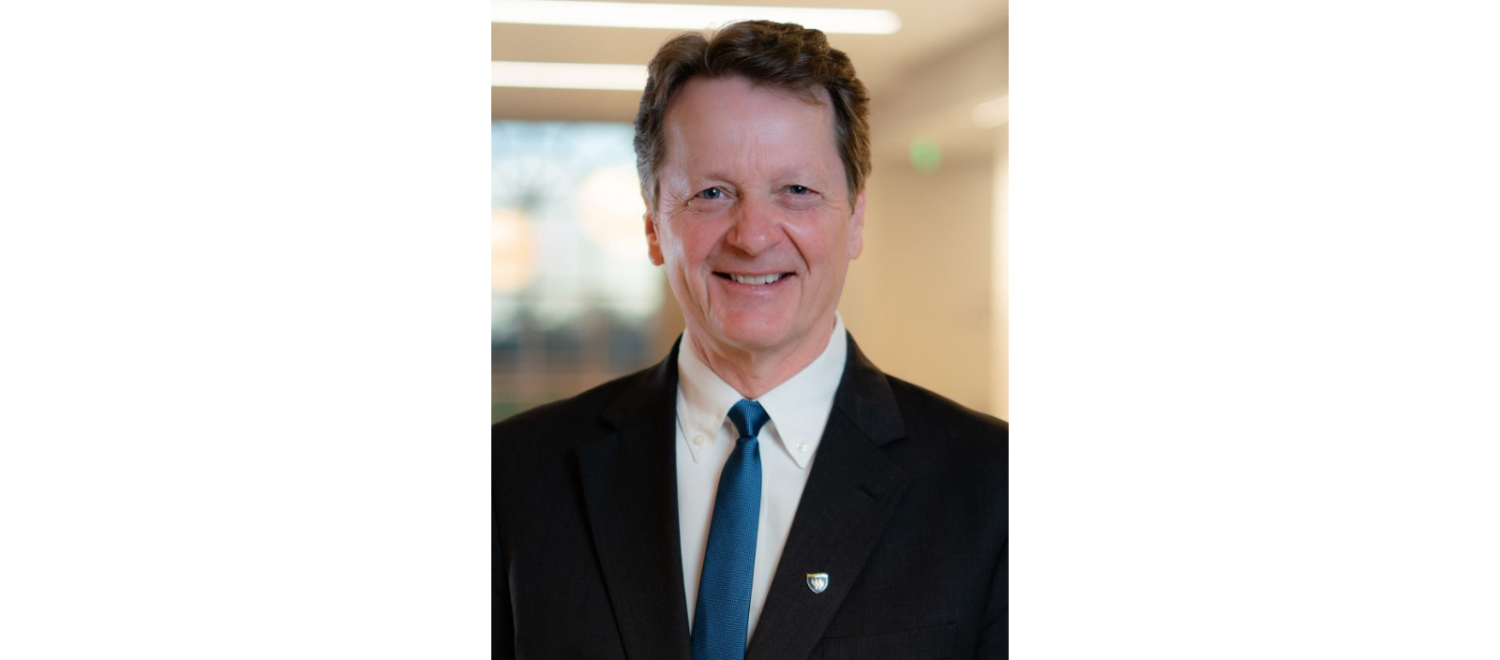 OXFORD, Miss. – Frederick G. Slabach has been chosen as the new dean of the University of Mississippi School of Law following a national search. Slabach will join the university July 1, pending approval by the board of trustees of State Institutions of Higher Learning.
The Fernwood native is a veteran legal educator and leader with nearly three decades of experience in the classroom. Slabach, a 1982 UM law graduate, spent the last 12 years as president of Texas Wesleyan University.
"I want to make sure that all potential students and their future employers know what a great law school Ole Miss has," Slabach said. "The quality is there from the faculty, the staff, the skills training, the doctrinal education, all of it. I want to make sure everybody knows what we do, so that we can attract the top-quality students that I know want our quality education.
"The practice of law has seen a lot of significant disruption over the last decade or so. Law firms and other legal employers expect law students to be practice-ready when they start their jobs. It's important for the law school to make sure we provide the kind of doctrinal and clinical education that makes sure our students are practice-ready when they graduate so they can hit the ground running."
Before he was appointed president, Slabach taught law for more than a decade at Texas Wesleyan, the Florida Coastal School of Law and Whittier Law School. He served as the dean of the Texas Wesleyan Law School from 2003 to 2006.
"It is a fantastic day for our School of Law as we build on our legacy of proven and steadfast leadership with the selection of Fred Slabach," Chancellor Glenn Boyce said. "He is a deeply respected academic and an accomplished professional with a sustained record across higher education and government, and he is an alumnus who knows and loves this university.
"We're thrilled to welcome Fred and his wife Melany back home to Ole Miss."
In 2006, Slabach was named CEO and executive secretary of the Harry S. Truman Scholarship Foundation. He oversaw the selection process and managed the foundation's $55 million trust fund until he stepped down in 2010.
As a young lawyer, Slabach served under Gov. William Allain before later serving as a legislative counsel to Sen. John C. Stennis and U.S. agriculture secretary Mike Espy. He would also serve as assistant U.S. secretary of agriculture for congressional relations and as deputy director of the John C. Stennis Center for Public Service Training and Development.
"The decision to appoint Federick G. Slabach is the result of a national search that attracted a well-qualified pool of applicants," said Noel Wilkin, UM provost. "He has had a distinguished and successful 25-year career in higher education that includes 13 years in legal education and 12 years as a university president.
"What's more is that he has shown the ability to lead an entire campus through unprecedented challenges. This kind of leadership is critical as the legal profession today faces its own unprecedented challenges and we expect that Mr. Slabach will have an immense impact on the futures of our students."
Besides his UM law degree, Slabach has a degree in political science from Mississippi College and a Master of Laws from Columbia Law School.
Slabach has been regularly recognized for his leadership and service, including the 2019 District IV Chief Executive Leadership Award from the Counsel for Advancement and Support of Education, and the Stevens Award in 2003 and Elmer B. Staats Public Service Award in 1995, both from the Harry S. Truman Scholarship Foundation. In 2006, Slabach was inducted into the National Black Law Students Association Hall of Fame.
For Slabach, Ole Miss is a magical place where he not only earned his law degree, but met his future wife, Melany Neilson. Neilson is a twice-published author who was nominated for the Pulitzer Prize for her 1989 book, "Even Mississippi" (University of Alabama Press). Together, the two have three children.
"It is a great honor to be invited to come home and serve my alma mater," Slabach said. "In addition to practicing law, there is a role for lawyers to be leaders in society, and that is something that the Ole Miss law school has done extraordinarily well. We prepare our graduates to be leaders in the administration of justice and the rule of law as well as leaders in society more broadly."
Slabach replaces Susan Duncan, who has led the law school since August 2017. She will continue to serve as dean through June 30 and will remain on the faculty.
"I want to thank Dean Duncan for her leadership," Wilkin said. "During her tenure, she led the law school faculty and staff to achieve new heights and impressive accomplishments, which are made more impressive knowing the challenges law schools have faced in the past several years. I am truly impressed with and thankful for her leadership and commitment."