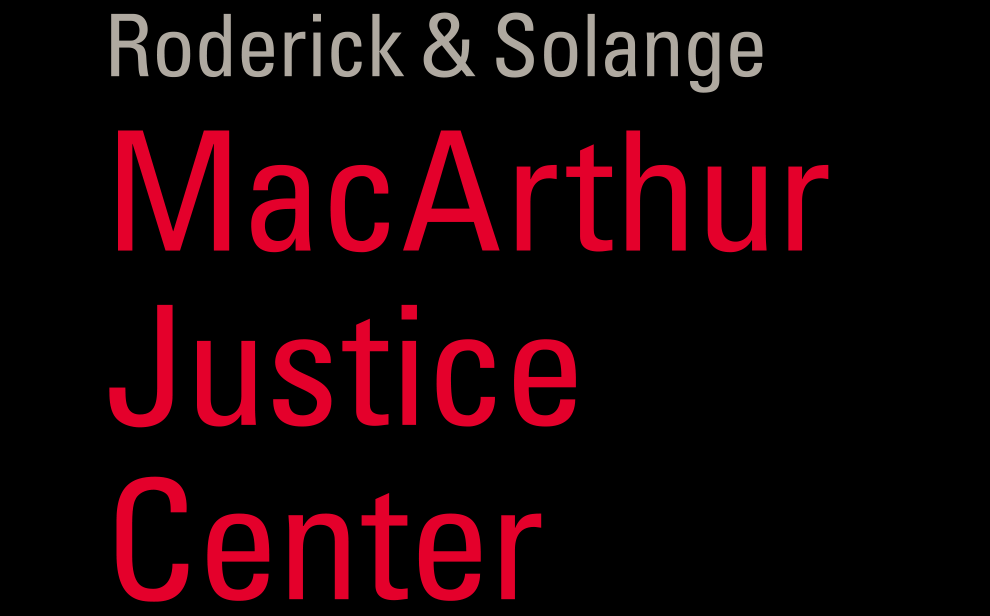 The challenged law requires prior written authorization from Commissioner of Public Safety Sean Tindell or Chief of Capitol Police Bo Luckey to have any event on sidewalks or streets next to any property owned or occupied by a state entity or official.
Jackson, Miss. – Late last week, the JXN Undivided Coalition, Mississippi Votes, People's Advocacy Institute, Mississippi Poor People's Campaign, Black Voters Matter, and three local community organizers filed a lawsuit challenging S.B. 2343. The newly passed legislation will make peaceful protests on public sidewalks and streets next to state government buildings in Jackson illegal without prior written permission from one of two state officials. The plaintiffs, represented by the Mississippi Center for Justice and the MacArthur Justice Center at the University of Mississippi School of Law, seek declaratory relief and a preliminary and permanent injunction to prevent the new law from going into effect.  A motion requesting a preliminary order blocking the challenged permission requirement pending a final ruling on the constitutionality of S.B. 2343 was filed in federal court by the plaintiffs on Saturday.
Recent protests in Jackson have focused on various measures by the state to remove or dilute certain powers from the majority-Black local governments and elected officials of Jackson and Hinds County. These measures have included the dramatic expansion of the authority and jurisdiction of the Department of Public Safety and the Capitol Police.
The provision of the bill being challenged specifically requires written approval from the Commissioner of Public Safety or the Chief of the Capitol Police for any event, including protests against the state government. If the law is allowed to go into effect on July 1, 2023, these two officials, both white men, will now have veto authority over protests that have included, and will continue to include, criticisms of their own expanded authority and actions as well as that of other state officials.
This lawsuit challenges S.B. 2343's requirement of written permission from one of these officials as an unlawful prior restraint on speech under the First Amendment and the Equal Protection and Due Process Clauses of the Fourteenth Amendment. A copy of the complaint can be found here.
The plaintiffs in the case issued the following statement: "The JXN Undivided Coalition and its members have for years engaged in the deeply American tradition of peacefully gathering on public property to convey to elected officials what matters most to us. What matters most to us is the right to vote and the right of political self-determination for Jackson residents. We have spoken, and the state has responded with a sweeping prohibition of speech next to properties in Jackson occupied by state officials absent prior authorization. We should not have to risk arrest and imprisonment for exercising our constitutional rights, including freedom of speech and equal protection under the law."
Paloma Wu, Deputy Director of Impact Litigation, said: "Mississippians who gather to peacefully protest, including to pray, by any property owned or occupied by the state or its officials—without first obtaining permission from Commissioner Tindell or Chief Luckey—may find themselves subject to arrest, prosecution, and conviction by state-run institutions, including the Capitol Police and a CCID inferior court, which can punish misdemeanors with prison time. This chills protected speech."
Cliff Johnson, Director of the MacArthur Justice Center at the University of Mississippi School of Law, added, "The City of Jackson already has ordinances in place that require a permit for events on its sidewalks and streets that might impact access to public spaces and require the presence of police – and those ordinances impose serious penalties for failure to comply. This additional permission requirement is yet another example of many legislators' disregard of Jackson's autonomy and apparent distrust of those who enforce the law there, and it tramples on the First Amendment rights of people like our clients who seek nothing more than protection of the freedom to gather peacefully outside government buildings  and express their views about what our public officials are up to."
 ###
The Mississippi Center for Justice is dedicated to dismantling the state's culture of inequity and injustice. Supported and staffed by attorneys and other professionals, the Center develops and pursues strategies to combat discrimination and poverty statewide.
The MacArthur Justice Center is one of the premier public interest law firms in the United States.  The firm's offices are located in Chicago (Northwestern Law School), St. Louis, New Orleans, Washington, D.C., and Oxford, Mississippi (University of Mississippi School of Law). The MacArthur Justice Center litigates a wide range of civil rights cases, with particular emphasis on reform of the criminal legal system.  Additional information is available at www.macarthurjustice.org.  
The JXN Undivided Coalition stands for supporting—through protests, other direct actions, and through community and legal engagement—the right to vote, the right to flourish, and the right of political self-determination for Jackson residents. The Coalition was founded to resist state takeover of the rights and resources of residents of Jackson, Mississippi, which is a majority Black and Black-led city, by the state of Mississippi and its lawmakers, who are majority-white. Community education, organizing, and public demonstrations are foundational means by which we have and will continue to impact political outcomes and the lives of our members and loved ones in the Jackson community. #JXNUndivided