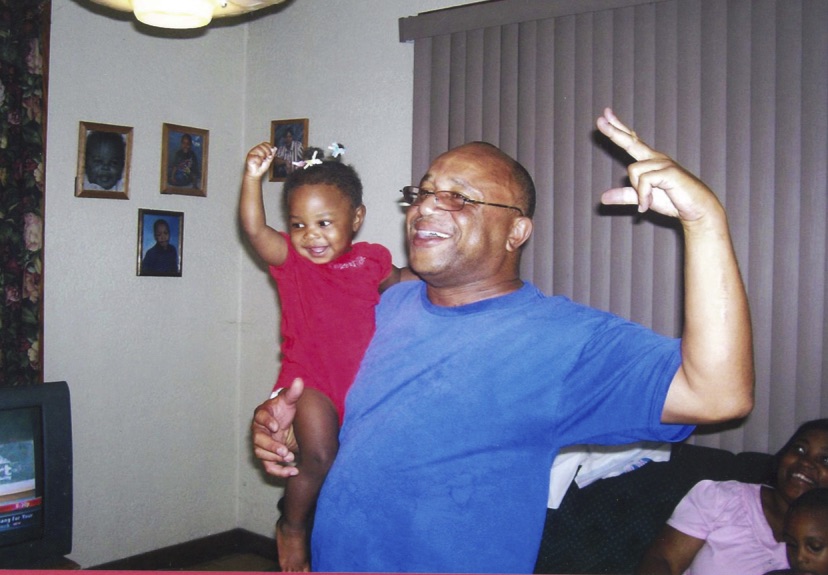 Mentally Ill Man Hanged Himself With Shoelaces 14 Minutes After Being Placed Alone in Unmonitored Jail Cell
OXFORD, Miss. – Kemper County, Sheriff James Moore, and five correctional officers have been sued by the family of Robert Wayne Johnson who hanged himself last year in the Kemper Neshoba Regional Correctional Facility only 14 minutes after being placed in an unmonitored segregation cell. His family alleges that jail staff ignored Johnson's mental health issues and clear evidence that he intended to commit suicide. The family also claims that Johnson's suicide occurred more than 50 days after Johnson should have been released from the jail.
Cliff Johnson, director of the MacArthur Justice Center at the University of Mississippi School of Law, filed the lawsuit and says it provides yet another example of how Mississippians suffering from mental health issues are at risk.
"This case demonstrates how too many people who need to be receiving community-based mental health services instead wind up in local jails where officers are not adequately trained to provide the care and protection required by law and often disregard the legal rights of mentally ill detainees," he said.
Cliff Johnson noted that on the day after Wayne Johnson's suicide, Sheriff Moore opined to local media that jail is not an appropriate environment for the many mentally ill people who wind up there and that Mississippi jails are not equipped to provide mental health care.
According to the federal court complaint, Wayne Johnson was incarcerated at the Kemper Neshoba Regional Correctional Facility for failure to pay fines owed to the Meridian, Mississippi Municipal Court. Despite being sentenced to only two days in jail, Johnson was detained for more than 50 days. It is alleged that in the hour before Johnson's suicide, officers knew that Johnson was cutting his wrists with a razor blade and that several of Johnson's cellmates told those same officers that Johnson had been tying his shoelaces around his neck and pulling upward in a hanging motion. According to the complaint, the officers placed Johnson in an unmonitored segregation cell with all of his belongings, including his shoelaces, following a minor scuffle with a cellmate and failed to undertake any suicide-prevention measures despite being aware that he was suicidal. When an officer checked on Johnson 14 minutes after he was placed in the segregation cell, the officer discovered that Johnson had used his shoelaces to hang himself from a metal bedframe.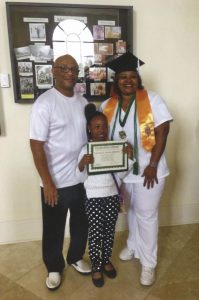 LaToya Johnson, Wayne Johnson's widow, says that life without her husband has been difficult.
"These last 18 months without Wayne have been a major adjustment on his family. Not only did I lose my husband and best friend, but his children lost their father, his parents lost a son, and his siblings lost a brother. So many others lost a good friend in him."
She also expressed her hope that others struggling with mental illness will get the help they need.
"If people take anything away from his death, let it be this – it's ok to seek help for depression. If you know someone that's going through depression or some type of mental stress, please plead with them to get help. Let them know there's nothing wrong with seeking that help and be their support system."
According to the Bureau of Justice Statistics, suicide is the leading cause of death in local jails. A recent study by the Associated Press and the University of Maryland's Capital News Service found that the rate of suicide in local jails is 2.5 times the suicide rate in state prisons and more than three times the suicide rate in the general population.
"We simply can't ignore the reality that many people wind up in jail due solely to mental illness or substance abuse arising from self-medication of mental health issues," concluded Cliff Johnson. "If we're going to continue this wrong-headed practice of locking up people who instead need to be receiving mental health care in an appropriate community-based clinical setting, then counties and local law enforcement officials need to brace themselves for the lawsuits that will inevitably result."
# # #
The Roderick and Solange MacArthur Justice Center is one of the premier public interest law firms in the United States. The firm's offices are located in Chicago (Northwestern Law School), St. Louis, New Orleans, Washington, D.C., and Oxford, Mississippi (University of Mississippi School of Law). The MacArthur Justice Center litigates a wide range of civil rights cases, with particular emphasis in the area of criminal justice. Additional information is available at www.macarthurjustice.org.