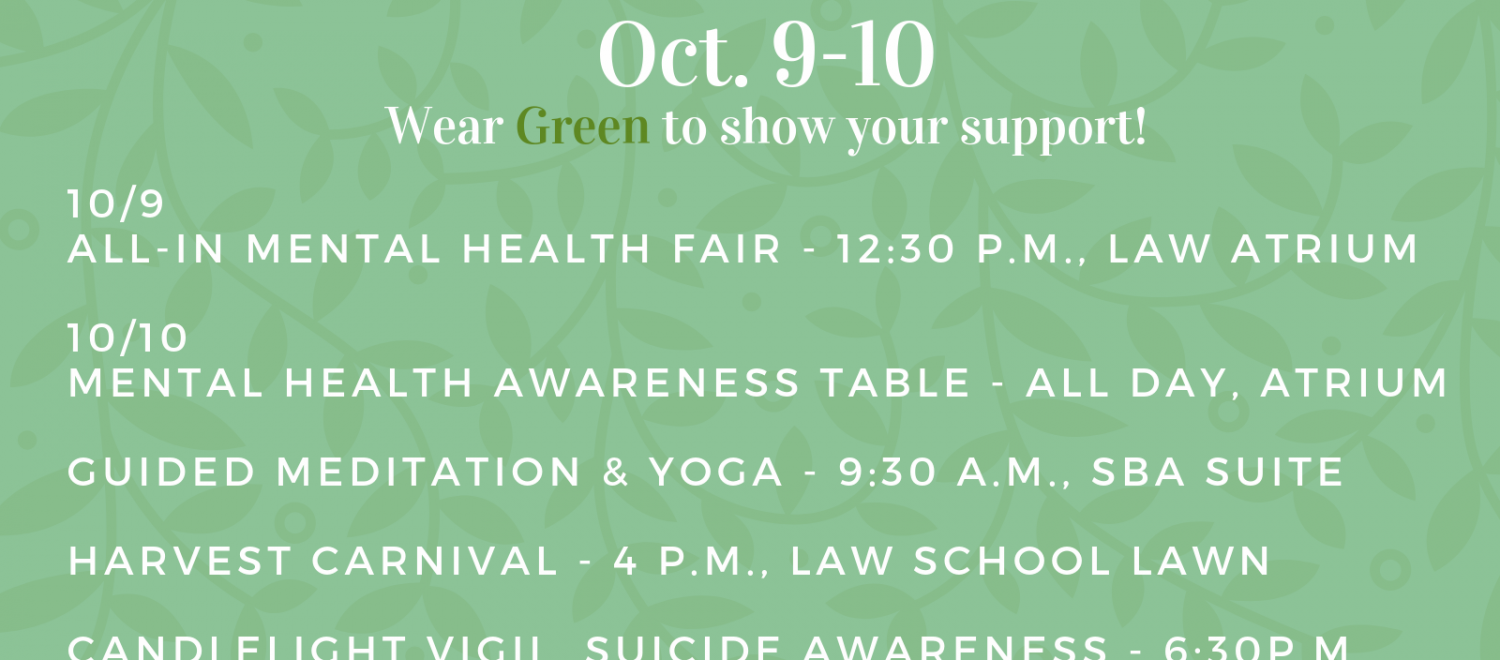 According to the National Institute of Mental Health, 46.6 million adults in the United States live with mental illness.
The University of Mississippi School of Law is recognizing World Mental Health Day with a series of events Oct. 9-10.
"Law students' well-being is extremely important now so that they can develop healthy habits before being enveloped in the practice of law," said Macey Edmondson, UM Law assistant dean for student affairs. "As part of that, being aware of mental health is imperative. Students need to recognize symptoms and understand treatment and resources are available should they be needed.
"It is important to shed light on mental health in lawyers so that they are not stigmatized," she said. "It's important to have this voice at the table."
Here is the schedule of events:
October 9
12:30 p.m., Law School Atrium
Delta Theta Phi will host the All-In Mental Health Fair
October 10
All day, Law School Atrium
Visit the Mental Health Awareness table
9:30 a.m., SBA Suite
Relax with Guided Meditation and Yoga
4 p.m., Law School Lawn
Commit to Community with SBA's Family Friendly Harvest Carnival
Following the Carnival, there will be a Halloween-themed movie screened on the Lawn. Movie TBD.
6:30 p.m., Lyceum
Support one another at the Counseling Center's candlelight vigil for suicide awareness
Everyone is encouraged to wear green in support of mental health awareness Oct. 9-10.