Two University of Mississippi School of Law faculty members, Michelle Hanlon, Co-Director of the Center for Air and Space Law, and Stephanie Showalter Otts, Director of the National Sea Grant Law Center, are among eight exciting speakers at the annual TEDxUniversityofMississippi, Feb. 22 at the University of Mississippi.
"This year's theme is 'New Avenues,'" said Landon Bradley, head of PR for TEDxUniversityofMississippi. "The speakers and artists will share ideas on what new avenues people, communities and organizations are exploring to optimize outcomes."
Hanlon is Co-Director of the Air and Space Law Program at the University of Mississippi School of Law and its Center for Air and Space Law. She is the Editor-in-Chief of the Journal of Space Law, the world's oldest law journal dedicated to the legal problems arising out of human activities in outer space, and the Faculty Advisor for its sister publication, the Journal of Drone Law and Policy.  Michelle is a Co-Founder and President of For All Moonkind, Inc., a nonprofit corporation that is the only organization in the world focused on protecting human cultural heritage in outer space.  In this capacity, she was instrumental in the development of the recently enacted One Small Step Act in the United States.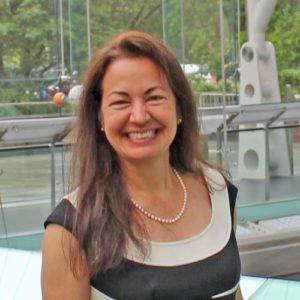 For All Moonkind has been recognized by the United Nations as a Permanent Observer to the United Nations Committee on the Peaceful Uses of Outer Space. Hanlon is the President of the National Space Society and the mentor to the National Space Society Legal Fellows program. She was recently appointed to The Hague Institute for Global Justice Off-World Approach project. Currently, all of Hanlon's work is focused on building the bridge to a future where humans become a multiplanetary species, living and thriving both on Earth and throughout the Universe.
Hanlon received her B.A. in Political Science from Yale College and her J.D. magna cum laude from the Georgetown University Law Center. She earned her LLM in Air and Space Law from McGill University.  Prior to focusing on aviation and space law, Hanlon was engaged in a private business law practice.
An environmental attorney specializing in ocean and coastal law, Stephanie Showalter Otts earned a B.A. in History from Pennsylvania State University and a J.D. with a joint Masters of Studies in Environmental Law from Vermont Law School. She is the Director of the National Sea Grant Law Center at the University of Mississippi School of Law, a federally funded program that provides legal research, education, and outreach services to address ocean, coastal, and Great Lakes natural resources issues to partners around the country.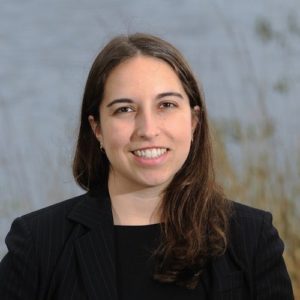 Among other things, Sea Grant focuses its work on water resources to help the nation meet current and future water resource challenges. Since 2018, Showalter Otts has been co-leading a Mississippi-based interdisciplinary team of researchers doing community-engaged research and outreach to raise awareness of the risks of lead exposure through drinking water and address data gaps in the state. The team's innovative approach seeks to understand the problem by overlaying different disciplinary "lenses": public health, civil engineering, law and policy, and population and development. The team's research has revealed multi-faceted challenges that will require new policy and outreach approaches to address.
The in-person event begins at 7 p.m. in the Gertrude C. Ford Center for the Performing Arts. Tickets are free but must be reserved through the Ford Center Box Office, phone 662-915-7411.