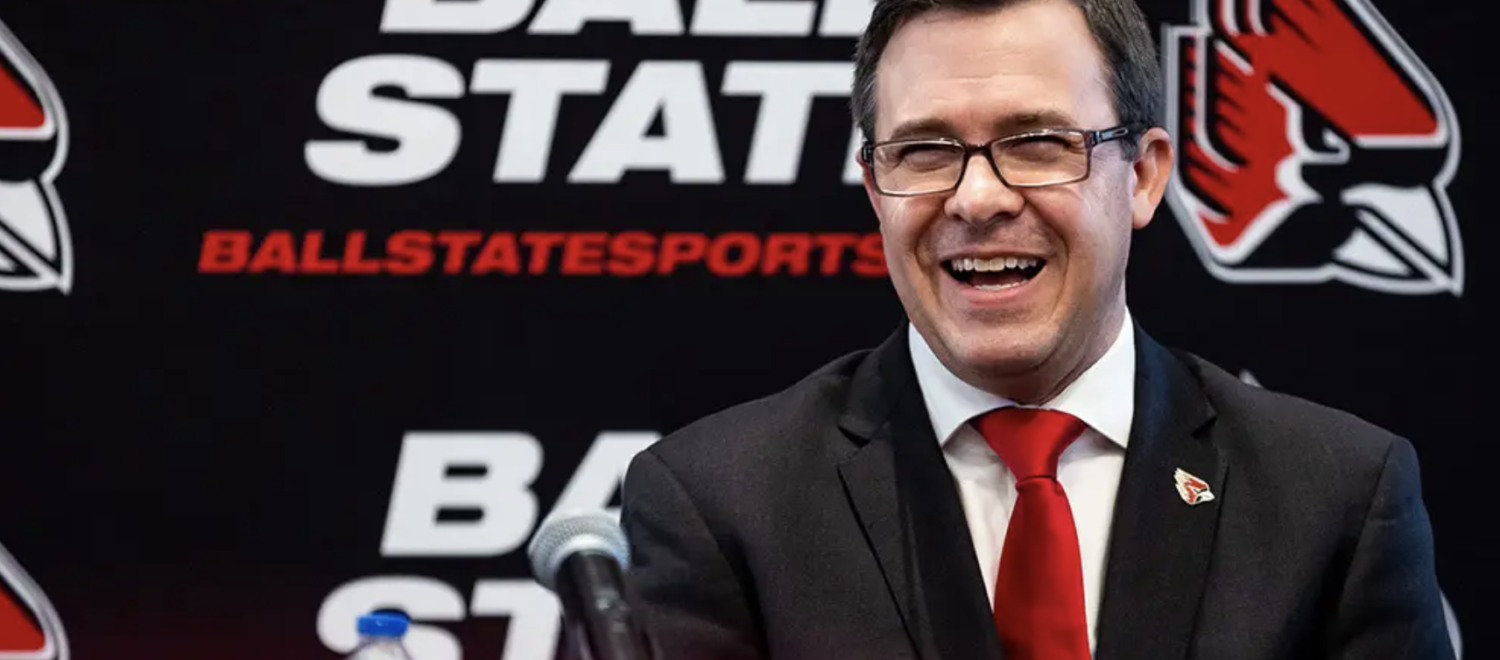 University of Mississippi School of Law alumnus Jeff Mitchell (J.D., 2005) was selected in February as Ball State University's new director of athletics.
Mitchell is a respected veteran administrator who spent the past five years in Hattiesburg, where he managed the daily operations of the University of Southern Mississippi athletic department. While there, he helped with Southern Miss' transition to the Sun Belt and he served as the school's sport administrator for basketball and baseball. He also served as the administrator for football scheduling.
"Jeff shares our commitment to the experience and the wellbeing of student athletes," Ball State president Geoffrey Mearns said in a statement. "He understands that it is our responsibility to ensure that training and competing for our University as student athletes will have a positive, transformative impact on their growth and their development. …
"I am confident that Jeff will help our university extend a legacy of excellence in Ball State athletics — a tradition that instills pride and passion among our students, our graduates, and our fans."
Mitchell brings a wide range of experience, as he spent 12 years at Santa Clara where his duties concluded with him serving as the senior associate athletic director for external operations. He worked as the sport administrator for basketball and also served as the interim athletic director there for five months in 2015.
"I am grateful to President Mearns and the leadership at Ball State University for affording me this exciting opportunity," Mitchell said in the statement. "… I am impressed by the outstanding coaches, staff and student-athletes who are consistently competing for conference championships and qualifying for NCAA tournaments while setting records both in competition and in the classroom. I look forward to building upon this tradition of excellence and also contributing to the vitality of the communities we serve."
Mitchell is the co-author of a textbook entitled "Sport, Ethics and Leadership," which was published in 2017. He earned his Bachelor of Arts (2001) and Master of Business Administration (2003) from Millsaps College in Jackson, Miss., where he was a four-year member of the varsity baseball team, a four-year member of the athletic department's sports information staff, and assistant baseball coach. He earned his Juris Doctorate from the UM Law in 2005, where he also served as a graduate assistant in the external relations unit and primarily worked with the Ole Miss football and men's basketball programs.