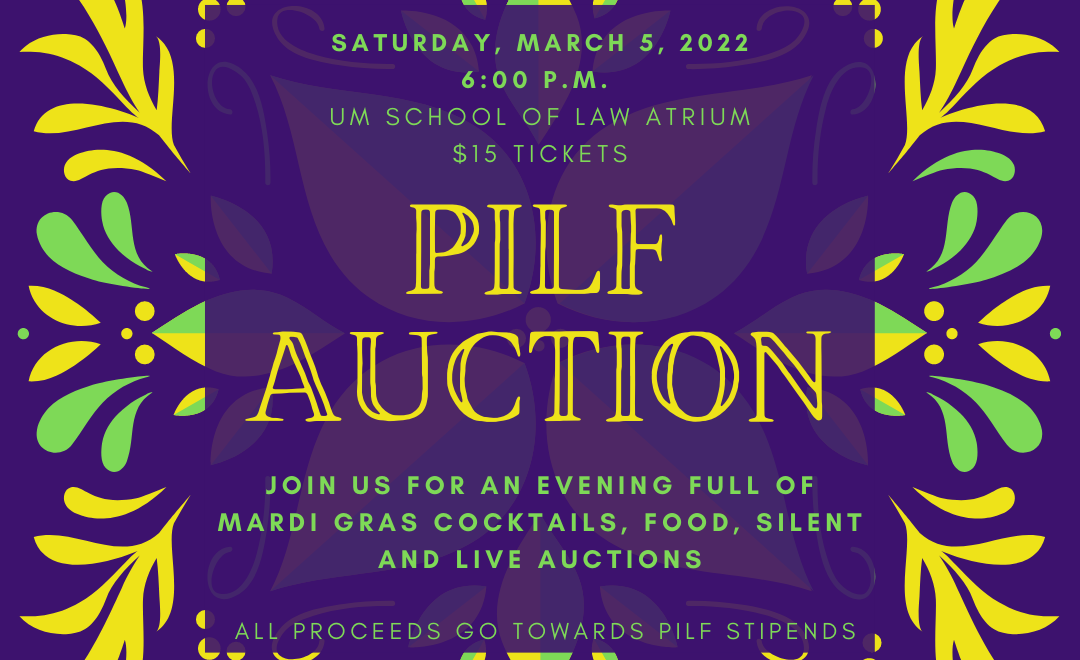 OXFORD, Miss. — The Public Interest Law Foundation Live and Silent Auction will return in-person year for the first time since 2020 on Saturday, March 5 at 6 p.m.
The Mardi Gras masquerade event will be held in the law school Atrium. All proceeds will benefit stipends for students doing unpaid public interest internships during the summer to help with living expenses. Tickets are $15 and can be purchased at the door.
The event is PILF's largest fundraiser of the year, bringing in anywhere between $10,000 and $15,000 to support multiple students working in public interest areas. The stipends usually cover people's summer rent, food, gas, etc. during their work in these positions, which are often unpaid. Hannah Holtz, third-year law student and president of PILF at the University of Mississippi School of Law, said roughly 15% of law students work in public interest internships each year.
"We aim to fund as many students as we can, but it is not guaranteed that every person who applies will get a PILF stipend," Holtz said. "People should attend the auction and bid on items to win some incredible experiences with professors and their friends, bar prep courses, gift cards for local businesses and restaurants, and most importantly, to show their support for Ole Miss law students committed to public interest work!"
For more ways to support PILF, visit the UM Foundation website.