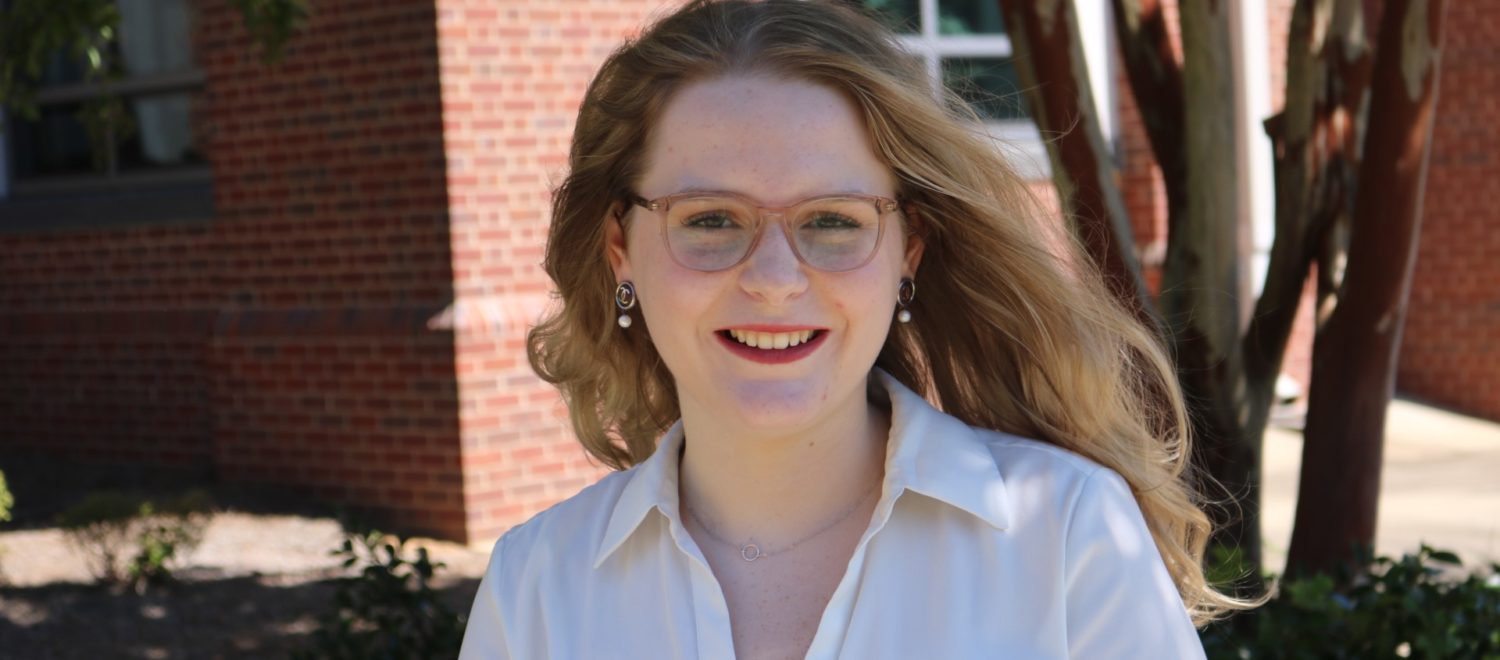 OXFORD, Miss. – University of Mississippi School of Law 2023 graduate Savannah Whittemore is one of eight UM students to earn the Fulbright Student Program awards, the most ever in university history.
The Fulbright U.S. Student Program partners students with universities and schools from more than 140 nations around the globe to promote international study and cross-cultural dialogue. The selective program is available to seniors, graduate and doctoral students from the United States.
Ole Miss students have garnered 59 Fulbright awards since the program began in 1946, said Vivian Ibrahim, director of the Office of National Scholarship Advisement.
"This is huge," Ibrahim said. "This is the most Fulbrights we've ever had, and the students are just fantastic. I can't tell you how excited I am for them."
Whittemore, from Grenada, is the first law student to receive the award. She spent last summer interning in Germany as the university's first student accepted into the German American Exchange program, will return to Germany to continue her research on the history of the First Amendment, hate speech and genocide as a part of her Fulbright Research Award.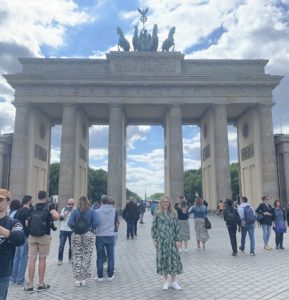 "I wanted to continue to pursue my undergraduate research which centers around genocide and speech related crimes," said Whittemore, who earned her undergraduate degree in International Studies and German in 2020 from Ole Miss.
Her undergraduate thesis "Applying International Law to the Regulation of Media Incited Genocide: Rwanda and Myanmar" led her to continuing her pursuit of the topic.
"While I was writing my thesis, I discovered that speech-related crimes are not all or nothing. In other words, genocide doesn't just happen overnight. Words build up over time which eventually lead to violence and crimes against others."
Whittemore said she applied for the Fulbright to develop a tool called a language gradient in order to help government actors, NGOs, and IGOs intervene in cases of suspected genocide against minority groups.
"Hopefully, this tool will serve as a method for preventing and reducing the overall occurrence of genocide worldwide," she said.
In addition to the development of the language gradient, Whittemore said the program will serve as an opportunity for her to improve her proficiency in the German language, and work with scholars at the Institute for Diaspora and Genocide Studies at Ruhr University in Bochum, Germany.
"It meant the world for me to receive this," she said. "I could not have done it without all of the help from the Office of National Scholarship Advisement, particularly Dr. Vivian Ibrahim. Also, I am eternally grateful to those who wrote my recommendation letters, because without their help I wouldn't have succeeded in my application."
Whittemore will begin the 10-month program in September.
Other UM Fulbright recipients are:
Manuel Campbell, a biochemistry major from Jackson
Edith Marie Green, an international studies major from Oxford
Mikayla Jordan, from Hattiesburg, who recently completed a master's degree in German
Alyssa Langlois, an international studies and French major from New Orleans
Rabria Moore, a journalism and political science major from Durant
Sydney Rester, a biomedical engineering major from Oxford
Emily Wang, an international studies, Arabic and Chinese major from Randolph, New Jersey