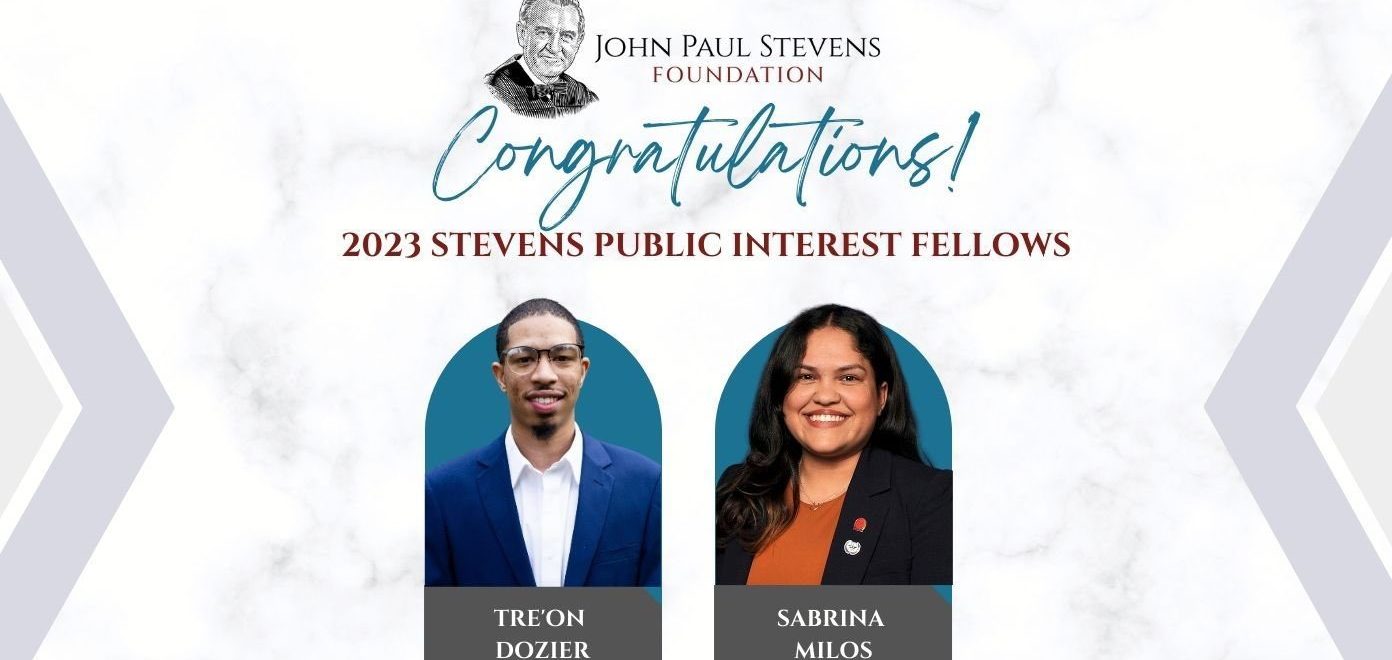 University of Mississippi School of Law Students Tre'on Dozier and Sabrina Milos were selected as 2023 Justice John Paul Stevens Foundation Fellows.
The foundation's national fellowship programs partners with 38 law schools across the country to provide grants and enable law students to work in unpaid public interest summer law positions. Dozier will participate in the fellowship with the Public Defenders Office in Troup County, Georgia. Milos will participate in the fellowship with the Metropolitan Public Defenders Office in Portland, Oregon.
The fellowship program expanded to include UM Law last year. Meredith Crockett and Spencer Cash served as 2022 fellows. This year, 153 fellows were selected in total nationwide.