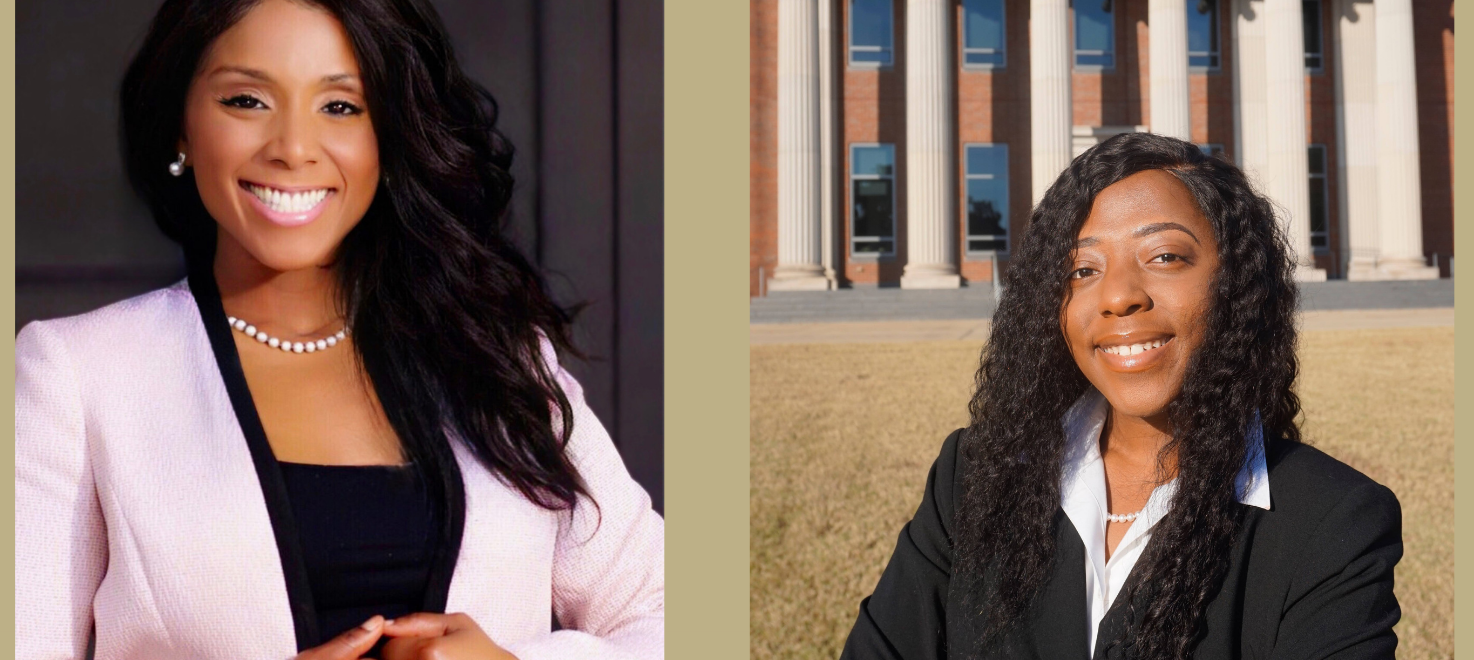 University of Mississippi School of Law students 3L Brandi Granderson, 3L, and Hope Thompson, 2L, are two out of 10 top minority law students selected from more than 100 applicants for judicial clerkships across the nation during the 2022 Spring Semester by the Judicial Council of the National Bar Association (NBA).
Granderson served as a Judicial Law Clerk for the Eighth District Court of Appeals for Ohio under the leadership of The Honorable Emanuella Groves, and Thompson served as a Judicial Law Clerk for The Honorable Latrice Westbrooks for the Mississippi Court of Appeals.
The selection criteria for judicial law clerks are heavily weighed on factors such as: writing and legal analysis of complex litigation matters, law school academic history, leadership roles, law school community involvement, legal experience, and demonstrated commitment to the legal profession.
The NBA Judicial Council Law Clerk selection panel is chaired by the Hon. June Mckinney of Florida, and seated by an eight-member judicial panel from the states of Virginia, Utah, Alabama, Illinois, Indiana, Maryland, and Florida.
The judging panel includes: (Florida) Former Chief Justice Peggy Quince for the Supreme of Court of Florida and the Hon. Monique Richardson; (Utah) Hon. Shauna Graves-Robertson; (Indiana) Hon. Noell Allen; (Alabama) Hon. Johnny Hardwick; (Maryland) Hon. Marcella Holland; (Virginia) Hon. Alfreda Talton-Harris; and the Hon. Freddrenna Lyle (Illinois).
Currently, the Hon. Monte Watkins is the President of the NBA Judicial Council.