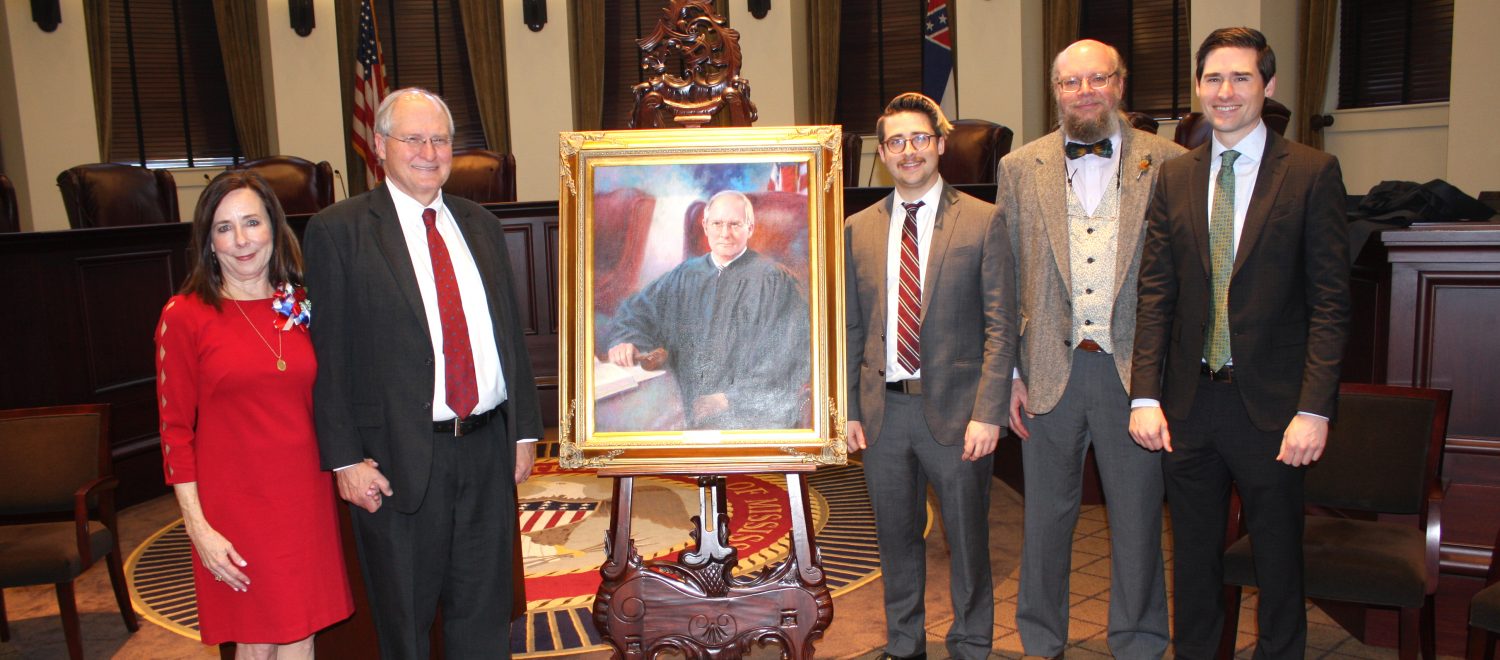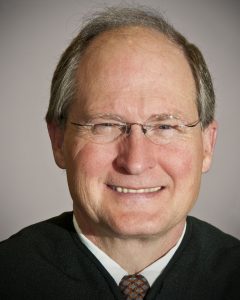 OXFORD, Miss. – After more than 21 years on the bench, Mississippi Supreme Court Chief Justice William L. Waller, Jr. will hang up his robe and retire Jan. 31.
Waller served as presiding justice from 2004 to 2008, and he became Chief Justice in 2009.
"Every person in law school that is fascinated by reading Supreme Court cases has an interest in becoming a member of the Supreme Court," Waller said. "It's just a natural process to be one of the men or women making those decisions."
The Jackson native earned his bachelor's degree from Mississippi State University in 1974 and his law degree from the University of Mississippi in 1977.
"I had great professors that loved the law," he said. "They saw the mission of the law school as being a place to prepare law students to be excellent lawyers."
His professors during his time at the law school left a lasting impression on him.
"The professors make it a personal obligation to ensure their students are proficient in legal studies so they can be successful in the practice of law," he said. "Their impressions took me all the way to the Supreme Court and continued to guide me throughout my career."
At the beginning of his career, Waller spent 20 years in private practice at Waller and Waller in Jackson, where he was involved in general practice – criminal law, plaintiff work, chancery practice, family law, commercial law, administrative law, corporate law and appellate work.
Waller then served as a municipal judge for the city of Jackson from 1995 to 1996 before he was elected to the Supreme Court. He was first elected to the Mississippi Supreme Court in 1996, and he was re-elected in 2004 and 2012.
He often speaks to law students and fields the common question: "how do I become a Supreme Court justice?"
"The start of that path is to be a good trial lawyer, whether it's as a public defender, district attorney or private practice," Waller said. "My trial and appellate work in general practice really prepared me to be on the court."
During his time on the court, Waller has participated in hundreds of Supreme Court decisions.
One of his most meaningful decisions came before him in the case of Edmonds v. State in 2007. A 13-year-old had been charged with capital murder. He was tried as an adult, found guilty and sentenced to life in prison. He was the youngest inmate in his correctional facility. The Supreme Court found that he was not given a fair trial and the medical examiner's testimony that two people pulled the trigger should not have been allowed. In a 2008 retrial, he was found innocent.
"The bedrock of the court is a fair trial. The evidence did not allow him to have a fair trial. We found that his age demonstrated the significance of the need for a fair trial and the purpose of the legal system."
In an essay in the 2017 edition of the Mississippi Law Journal, Michael Leland Cowan, Jr., UM Law alum and attorney at The Holt Group, LLC in Denver, Colorado, wrote a tribute and analysis of Waller's time on the court.
"Despite the numerous and divergent legal issues considered by the Court, Chief Justice Waller has consistently taken a discernible approach to all cases," Cowan wrote in his essay. "To those who have heard him speak on his judicial philosophy, Chief Justice Waller often states he seeks the 'fair and efficient administration of justice.' Put differently, he is a pragmatist."
Waller dedicated much of his career to legal system reform. Waller supported the adoption of mediation rules for civil litigation. He was also instrumental in the legislation that created the Office of Capital Post Conviction Counsel in 2000, which provides representation to defendants facing a death sentence; the Office of Indigent Appeals in 2005, which provides representation on appeal for indigent parties convicted of felonies; and the Comprehensive Electronic Court Systems Fund in 2006 which allows for electronic filing of court documents.
"His tangible contributions to Mississippi are numerous but important…He is a man of integrity, who approaches his work with reverence and, when appropriate, a sense of humor," Cowan said. "Chief Justice Waller has not only guided and shaped our law during his career, he has improved judicial administration and built a reputation for fairness that has improved the image of our Supreme Court in Mississippi and beyond."
During Waller's time on the court, he served as chairman of the Mississippi Public Defender Task Force from 2000 to 2005 and chaired the Supreme Court Rules Committee from 2001 to 2008.
Waller has promoted the statewide expansion of drug courts to focus on rehabilitation for drug-using offenders that includes long-term treatment and counseling.
For Mississippi's Bicentennial celebration in 2017, Waller helped secure United States Supreme Court Chief Justice John Roberts to preside over a moot court competition between the UM School of Law and Mississippi College. UM Law students, with professor Chris Green as their coach, won the competition.
"It was a really fun and historically significant event for those students to argue before and meet Chief Justice Roberts," Waller said. "I'm excited that we were able to do that for them."
Waller's service and leadership has been widely recognized. His honors include:
-The 2003-2004 Judicial Innovation Award from the Hinds County Bar Association and the Jackson Young Lawyers Association
-The 2005 Chief Justice Award for his electronic filing and docket management system
-The 2009 MSU Pre-Law Society's Distinguished Jurist Award
-The 2011-2012 Judicial Excellence Award from the Capital Area Bar Association
and Jackson Young Lawyers Association
-The 2013 Mississippi Bar Association Judicial Excellence Award
"Justice Waller has been one of the most successful Chief Justices Mississippi has ever had. His record of achievement speaks for itself," said Randy Pierce, executive director of the Mississippi Judicial College. "Through his leadership, Mississippi's judicial branch of government is stronger than ever. Chief Justice Waller has served his state with honor, humility, and integrity."
Waller also served as an adjunct faculty member at the University of Mississippi School of Law and Mississippi College School of Law.
In his retirement, Waller plans to pursue a career in public office and has qualified to run for governor.