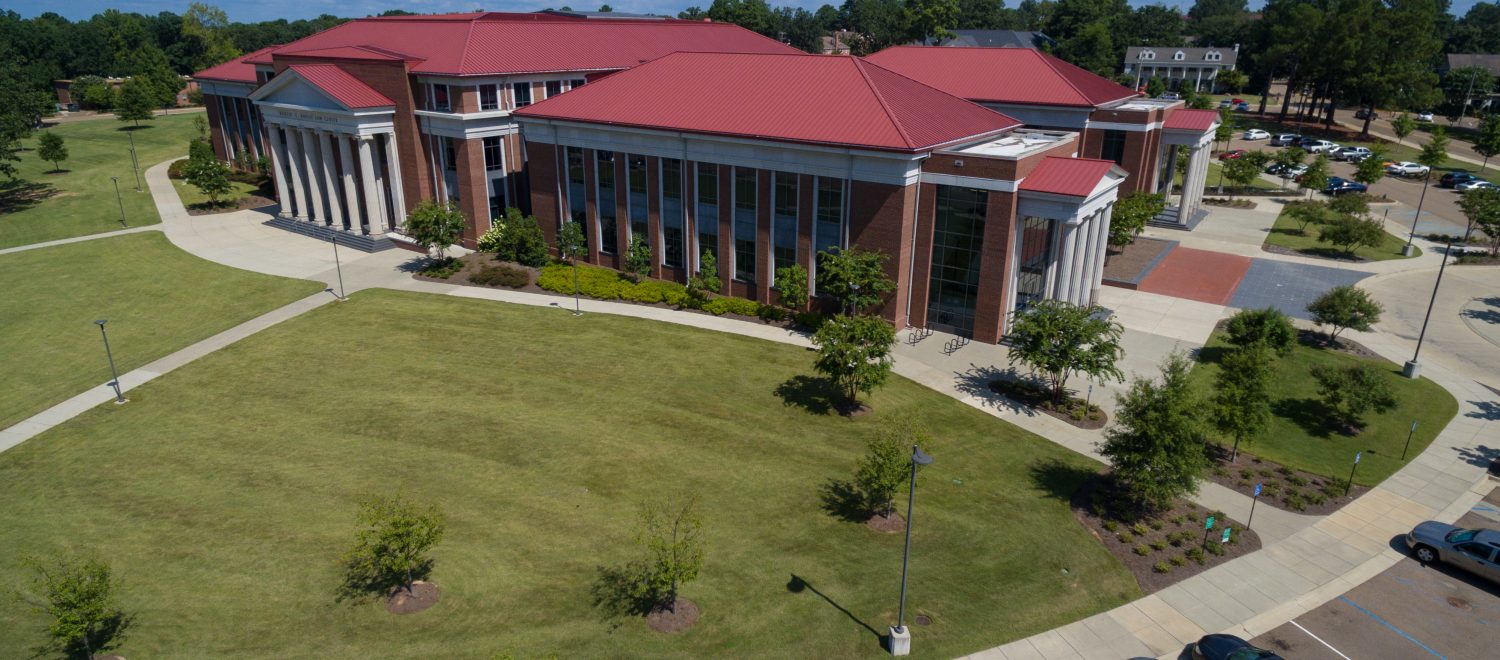 OXFORD, Miss. – For graduates with expertise in both law and business, there's almost no limit on career choices.
The University of Mississippi is offering an opportunity for students to be at the cutting edge of law and business with interdisciplinary skills fit for the modern economy.
The university's School of Law and the School of Business Administration have partnered to offer a concurrent J.D.-MBA program, allowing students to earn both degrees in just three years.
"In virtually every industry, a working knowledge of both business concepts and the legal and regulatory environment are crucial skills that will provide the joint program holder with a competitive advantage," said Mercer Bullard, Butler Snow Lecturer and professor of law.
"The joint program deepens students' understanding of the interaction of business and law, which is a practical necessity for students who may work in heavily regulated fields such as high technology, finance, health care, energy, agriculture and pharmaceuticals."
Throughout the programs, students will complete 117 credit hours: 81 hours of law classes, 27 hours of MBA classes and nine hours that will count toward both degrees. Enrollment in summer and intersession courses allows the joint program to be completed in just three years.
Another benefit of the program is that applicants need to take only the LSAT and receive a minimum qualifying score, rather than also taking the GRE, GMAT or any other standardized test.
The law school's business law program is ranked in the top eight nationally on a consistent basis by preLaw magazine. At the heart of the school's stellar business law concentration is the Business Law Institute, a shared space that houses both business law faculty and student groups, including the Business Law Network.
The latest addition to the program is the business law fellowship. As fellows, a select group of high-achieving first-year students participate in an exclusive seminar series and earn summer positions with some of the nation's leading companies, including FedEx, C Spire and Ingalls Shipbuilding.
The UM business school is ranked in the top 75, according to Bloomberg Businessweek. World-renowned faculty teach the comprehensive curriculum of the challenging MBA program, which encourages teamwork, networking and professional development.
"Ole Miss business students and law students are poised to become leaders in their profession," said Walter Davis, professor and faculty director of the MBA program. "The joint program offers a unique opportunity for these rising leaders to interact with one another in the classroom, and to begin professional relationships that can last for years."
Applicants to the joint program need only complete an LSAC law school application. An introductory class in each of finance and accounting is a prerequisite for the MBA component. These prerequisites can be satisfied while completing coursework for the J.D. component, although in this case, three-year completion may be difficult.
For more information on application requirement visit https://law.olemiss.edu/.