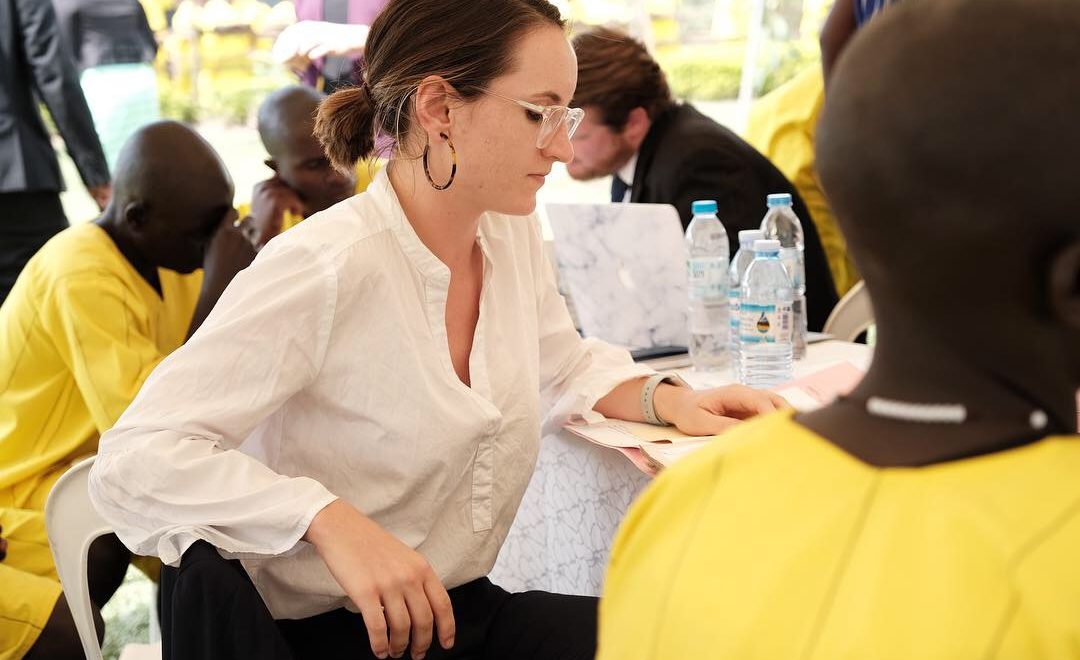 OXFORD, Miss. – Ali Roberson knew she wanted to pursue a career where she could help others. The second-year University of Mississippi law student from Dallas earned her bachelor's degree in psychology from Ole Miss because she wanted to interact with others and help them solve problems.
"I thought I wanted to be a counselor, but in that role I needed to teach others how to solve their own problems, and sometimes I just wanted to solve it for them," she said.
Her father was a medical malpractice attorney, which inspired her decision to pursue a law degree.
"He had hundreds of clients and would meet with them and talk to them individually," Roberson said.
When Roberson was a young child, her dad was in the front yard on the phone after work one night, she recalled. She asked who he was talking to, and he said it was a woman who was at the end of her life.
"He was assuring her that her family didn't have to worry about paying funeral fees," Robertson said. "I was impressionable at that age, and that really shaped what I thought the legal field was."
She is already making a difference in the lives of others. Roberson is in the midst of spending a year as an extern with International Justice Mission, or IJM.
Roberson found out about the opportunity while participating in the law school's Child Advocacy Clinic. She applied for the position through the school's for-credit externship program.
"When the opportunity arose, I've wasn't too shy to grab onto it," she said. "I applied, but knew there was a one-in-a-million chance I'd get selected."
IJM is based in Washington, D.C., with 18 field offices in developing countries. The organization's goals are to strengthen the criminal justice system and rescue victims of slavery, violence and other forms of oppression.
"Ali's experience and participation in our for-credit externship program, and then with a truly worthwhile organization such as International Justice Mission in Uganda, has been a unique and educational opportunity for her this past semester," said Hans Sinha, clinical professor of law and director of the Clinical Externship Program.
"She has done a great job, provided valuable service and served as an outstanding ambassador for the law school. We could not be any more proud of her accomplishments thus far in law school and are all looking forward to her stellar career upon graduation."
Roberson was selected as a legal intern and moved to Kampala, Uganda, in January. As a legal clerk for the field office's director, she conducts research on issues involving violence against women and children to help teach attorneys how to best represent victims of violence and slavery.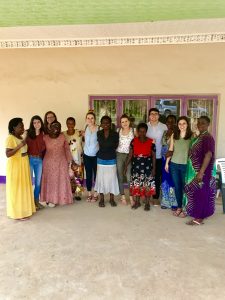 "I have done a lot of collaborative case work, where we dig into problems to see where the issues are and what causes them," she said. "There is a focus on policy so we can create new laws to establish cultural norms."
In partnership with Pepperdine Law School, Roberson worked on a plea bargaining project, the Sudreau Global Justice Program Prison Project, in Ugandan prisons. IJM worked as counsel for guilty prisoners and advocated on their behalf.
In some cases in Uganda, it can take up to six years before the accused get their day in court. The project resulted in successful plea agreements for 190 cases.
"We did this in order to help clear the large amounts of backlog in the Ugandan judicial system," Roberson said. "This program allows innocent people who are being held in prison to have their day in court sooner."
Roberson is also working on societal issues in Uganda. Some of the country's cultural norms include issues like domestic violence, property grabbing and martial rape, of which there was previously no prosecution.
In Uganda, when a woman's husband dies, she has no legal claim to the property where her family lives. According to IJM, nearly 30 percent of women in Uganda have been victims of property grabbing, where men forcibly take a woman's property using violence and threats of death.
The field office of IJM has been in Kampala, the country's capital city, for 11 years. Its proximity to the high courts has allowed the organization to create an impact.
Since the completion of the project, a significant cultural shift has occurred in the country regarding property grabbing, Roberson said.
She will reside in Uganda until July, when she will join her field director on a reassignment in Bucharest, Romania, to establish a field office in Eastern Europe.
"Romania has issues with human trafficking, and there is a need for case referral pathways, aftercare for victims and a way to ensure that basic needs are met, including counseling," Roberson said. "We'll be figuring it out from square one, and I'm very excited about that."
Besides the externship, Roberson is classified as a full-time student in the School of Law. Through the spring, she was enrolled in courses, externship credit and a directed research class.
Though living expenses are lower in Uganda and Romania than in the U.S., Roberson has worked to make ends meet. She is entirely supported financially by her family, church members and, sometimes, complete strangers.
"I have something to offer and I can help, so I ultimately want to make a difference with my law degree," she said. "That's why I came to law school."
Roberson has been documenting her externship through her website https://www.livingintentionali.com/.