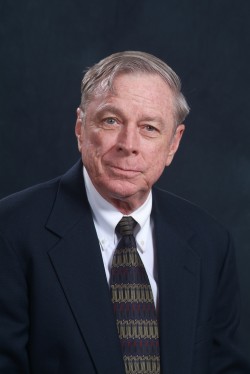 After forty years of teaching at the University of Mississippi School of Law, Robert Weems has announced that the fall semester was his final one. Weems, a 1966 graduate of the University of Mississippi School of Law had a history in the classroom before he even began Law School.
"When I graduated from Millsaps, I went into the Army; I was drafted in 1959. I served three years in the Army Security Agency," said Weems, who was stationed in Turkey for a year and Germany for a little over a year.
While there, Weems heard about a new initiative that was started to strengthen math and science skills of students in the United States.
"I heard that there was some kind of program back then for soldiers who would go back to the United States and teach math, and they would let you out early," he explained. "I contacted people I knew in Jackson where I grew up. They let me out of the army two months early, and I taught math at Chastain Junior High for two years."
Weems enjoyed teaching, but he had dreams of attending law school.
"I went to law school, but I never really forgot how much fun it was to teach," he said. "I graduated (from law school), went to Vicksburg and practiced law for 11 years."
While practicing at the Brunini Firm, Weems was encouraged by some of his friends and fellow classmates to consider teaching.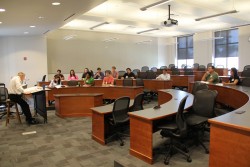 "Robert Khayat, Guff Abbott, Cliff Hodge, and Parham Williams, who was the dean at the time, they thought that I would enjoy teaching and that I would be a good teacher," he said. "I thanked them, but I liked practicing law."
After a little more convincing, Weems decided to give it a try. His firm in Vicksburg, told him if he didn't like teaching, he could come back after the year was up. However, it turns out Weems enjoyed teaching law just as much as he enjoyed teaching in his early years, and he excelled at it.
"For as long as I've been associated with the law school, Bob Weems has consistently been one of the students' favorite professors," said Debbie Bell, interim dean of the law school. "In 1994, he received the highest honor a professor can receive for teaching at the University of Mississippi, the Elsie M. Hood Award for Outstanding Teacher. His decision to stop teaching after forty years is a great loss to the law school."
Weems was also voted Law Professor of the Year Award six times.
"That meant everything to me – an indication that I was doing a good job, which is what everybody wants to do," he said.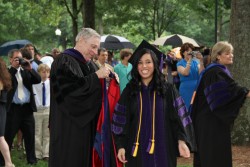 When he retired from teaching full time in 2013, the Auditorium of the new Robert C. Khayat Law Center was named for him. Since 2013 he has taught one class, Wills or Evidence, a year at least once a year, and some years, he taught both semesters.
"It's been a great pleasure. It's been very rewarding and fulfilling, and I've enjoyed it tremendously. I'll miss being in the classroom, but I won't miss grading exams," he laughed. "I'm still good friends with a lot of my former students – a good many are around here, and I see them frequently."
Weems plans to spend more time traveling and reading in his retirement.