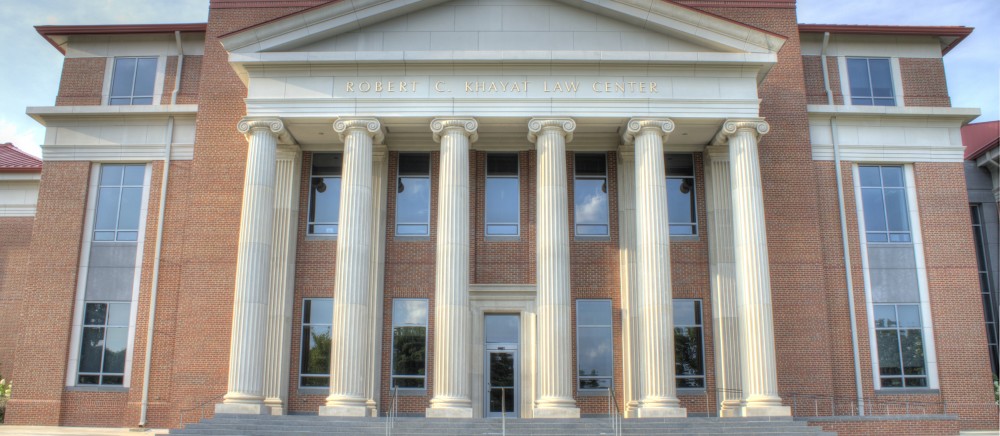 The UM School of Law has partnered with other University of Mississippi Departments to offer accelerated, interdisciplinary programs allowing students early admission to the public university's School of Law. Through the "3+3" law program, students in the pre-law program can be admitted into a fast-tracked bachelor and law degree program, trimming a full year off of the time it would take to earn both degrees independently. A joint degree offers graduates unique flexibility and the opportunity to pursue special areas offered at Ole Miss, such as intellectual property/patent law and LLM in air and space law.
Curriculum
Students in the accelerated 3+3 Pre-law program would take the same foundation courses as other undergraduate students.  Instead of a senior year in advanced study in a specific discipline, this degree program requires 33 credit hours –which will count as the first year of law school.
Timing
Students can consider the 3+3 Program before or while pursuing their undergraduate degree.  Full time study for an undergraduate degree takes four to five years and a law degree takes three academic years.  Through the joint degree program, students are generally able to pursue both degrees in six years.  Current students can apply for the 3+3 after their sophomore year.
Partner Departments
Admission Requirements
Candidates must apply separately to each degree program. All current undergraduate students must take the Law School Admission Test (LSAT) and register with LSAC's Credential Assembly Service (CAS) in order to be considered for admission to the UM School of Law. Two of the primary factors considered in the admission process are performance on the LSAT and undergraduate grade-point average, as well as a personal statement and letters of recommendation.  Successful applicants should have an LSAT of 156+ and an undergraduate GPA (GPA calculated by law services and including all collegiate course work) of a 3.5+.
Scholarships
All applicants are given automatic consideration for entering, renewable scholarships for the UM School of Law.  Most of these scholarships are merit-based, but we also review applicants holistically based on academic excellence, contributions of diversity to the class, residency and special endowed scholarships.  Scholarships cover the cost of resident or nonresident tuition.
Advantages
Students would receive two degrees in less time than would be required if degrees were pursued sequentially
Different career opportunities would be available
Students can take advantage of tuition savings
3+3 Summary of Coursework (Engineering Example)
FRESHMAN YEAR
Fall Semester
Spring Semester
Writing (WRIT 101)
3
Writing (WRIT 102)
3
Calculus I (MATH 261)
3
Calculus II (MATH 262)
3
General Chemistry I (CHEM 105)
3
General Chemistry II (CHEM 106)
3
Chemistry Lab I (CHEM 115)
1
Chemistry Lab II (CHEM 116)
1
Social Science
3
Computer Programming (CSCI 251)
3
Social Science
3
Engineering Graphics (ENGR 207)
1
TOTAL
16
TOTAL
14
SOPHOMORE YEAR
Fall Semester
Spring Semester
Calculus III (MATH 263)
3
Calculus IV (MATH 264)
3
Physics for Sci & Eng. I (PHYS 211)
3
Differential Equations (MATH 353)
3
Physics Lab I (PHYS 221)
1
Physics for Sci & Eng. II (PHYS 212)
3
Engineering Analysis I (ENGR 310)
3
Physics Lab II (PHYS 222)
1
Material Science (ENGR 313)
3
Engineering Mechanics (ENGR 309)
3
Humanities
3
Fine Arts
3
TOTAL
16
TOTAL
16
JUNIOR YEAR
Fall Semester
Spring Semester
Electric Circuit Theory (ENGR 360)
3
Elec. Circuit Thry. Lab (ENGR 361)
1
Engineering Leadership (ENGR 400)
1
Thermodynamics (ENGR 321)
3
Engr. Systems Anal. & Design (ENGR 330)
3
Engineering Elective
3
Engineering Elective
3
Engineering Elective
3
Humanities or Fine Arts
6
Social Science, Humanities, or Fine Arts
6
TOTAL
16
TOTAL
16
SENIOR YEAR
Fall Semester
Spring Semester
Legal Research and Writing I (LAW 514)
3
Criminal Law (LAW 568)
3
Torts (LAW 502)
4
Civil Procedure (LAW 503)
3
Property (LAW 504)
4
Contract Negotiation & Drafting
3
Contracts (LAW 501)
4
Legal Research and Writing II (LAW 515)
3
TOTAL
15
Constitutional Law I (LAW 507)
3
Elective (TBD)
3
TOTAL
18