Will Berry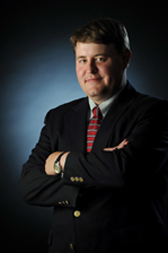 Professor Berry has taught Sports Law for almost a decade and has developed a national reputation as a scholar in sports law. He currently serves as Secretary to the American Association of Law Schools Section on Law and Sports. In addition, Professor Berry helped oversee the development of the Mississippi Sports Law Review in 2010. He currently serves as the faculty advisor to the Sports Law Review, which hosts an annual symposium, and the Sports Law Society, which brings in speakers each semester.
Professor Berry is co-author of two leading textbooks in the area of Sports, & Entertainment Law: SPORTS AND THE LAW (6th ed.)(2018)(WEST ACADEMIC PUBLISHING) and ENTERTAINMENT, MEDIA, AND THE LAW (5th ed.)(2015)(WEST ACADEMIC PUBLISHING). Recently, Professor Berry participated in two law review symposia on sports law—one at Stanford (May 2017) and one at Louisiana State University (January 2017).
Selected sports & entertainment law publications include:
SPORTS AND THE LAW (6th ed.)(2018)(WEST)(with Weiler, et al.)
ENTERTAINMENT, MEDIA, AND THE LAW (5th ed.)(2015)(WEST)(with Weiler & Myers)
Employee-Athletes, Antitrust, and the Future of College Sports, 28 STAN. L. & POL'Y REV. 245 (2017) (symposium)
Exploiting "Education," 78 LA. L. REV. 1165 (2017)(symposium)
Amending Amateurism, 68 ALA. L. REV. 551 (2016).
Playoff Profits for Academic Programs, 5 MISS. SPORTS REV. 1 (2016)(symposium)
How Labor Law Could Save the NCAA, SLATE.COM, March 31, 2014.
Educating Athletes, 81 TENN. L. REV. 795 (2014).
Stacey Lantagne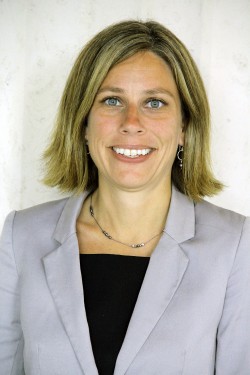 Professor Lantagne teaches entertainment law and intellectual property law, and has developed a national reputation as a scholar on fan creativity on the Internet, examining fanfiction, fanart, fanvids, and other forms of fan interaction with entertainment media, such as Internet memes. She is a member of the legal committee of the Organization for Transformative Works, a nonprofit dedicated to protecting fanworks and fan creators that includes under its umbrella the fanfiction hosting site Archive of Our Own, and frequently presents on entertainment law topics at legal and popular culture conferences across the country, including Whittier Law School's Law Review and Center for Intellectual Property Law's symposium on Emerging Dilemmas in Entertainment Law and Harry Potter and the Pop Culture Conference at DePaul University. She has also appeared on radio shows and podcasts and served on numerous panels at fan conventions discussing intellectual property law in connection with fan activities, evolving forms of publishing, and developing Internet funding opportunities like Kickstarter and Patreon.
Professor Lantagne's interest in entertainment law began in law school, where she served as co-executive editor of the Harvard Journal of Law and Technology and published a note focusing on the recording industry's reaction to the development of MP3 technology. She practiced intellectual property law for several years, handling many entertainment law cases, including cases involving computer games, fashion, and book publishing. In addition to entertainment law and intellectual property law, Professor Lantagne teaches internet law and a seminar on remix culture and fair use. Professor Lantagne is also a published novelist who teaches a course on creative writing.
Selected entertainment law publications include:
Famous on the Internet: The Spectrum of Internet Memes and the Legal Challenge of Evolving Methods of Communication, 52 U. RICHMOND L. REV. 387 (Jan. 2018).
Harry Potter and the Control of the Creator of the Canon, in TIME LORDS & TRIBBLES, WINCHESTERS & MUGGLES: THE DEPAUL POP CULTURE CONFERENCE, A FIVE-YEAR RETROSPECTIVE 321 (Paul Booth & Isabella Menichiello eds., 2017).
When Real People Become Fictional: The Collision of Trademark, Copyright, and Publicity Rights in Fanfiction about Celebrities, 7 CASE RESERVE J.L. TECH. & INTERNET 39 (2016).
The Copymark Creep: How the Normative Standards of Fan Communities Can Rescue Copyright, 32 GA. ST. U. L. REV. 459 (Winter 2016).
Sherlock Holmes and the Case of the Lucrative Fandom: Recognizing the Economic Power of Fanworks and Reimagining Fair Use in Copyright, 21 MICH. TELECOMM. & TECH. L. REV. 263 (2015) (reprinted in THE ENTERTAINMENT, PUBLISHING & THE ARTS HANDBOOK (Thomson Reuters (West) 2016)).
The Better Angels of Our Fanfiction: The Need for True and Logical Precedent, HASTINGS COMM. & ENT. L.J. 159 (Winter 2011).
Ron Rychlak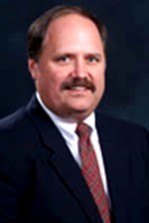 Professor Rychlak has served as the Faculty Athletics Representative and chair of the University's standing committee on Intercollegiate Athletics since 2007. He served as chair of the standing committee on Institutional Compliance from 2007-2016 (renamed and reorganized as the Athletics Compliance Committee in 2017). He also serves on the Athletics Diversity Committee. He has been a member of the Southeastern Conference
(SEC) Executive Committee since 2012 and the SEC Working Group on Compliance, Enforcement and Governance since 2016.
Professor Rychlak serves on the editorial board of The Gaming Law Review and Economics and is a co-author of the first Gaming Law textbook: GAMING LAW: CASES AND MATERIALS (with Robert M. Jarvis et al.) Matthew Bender & Co., 2003. He is also an invited member of the International Masters of Gaming Law (chair of legal educators section, 2011). He was recognized for lifetime contribution to Amateur Football by the
Ole Miss Chapter of the National Football Foundation and Hall of Fame (2012).
Selected publications include:
Unlucky Numbers: Betting on, Against, and With the Yankee$, Chapter 12 in COURTING THE YANKEES: LEGAL ESSAYS ON THE BRONX BOMBERS (Ettie Ward, 2003).
The NCAA: It's Necessary, but it's not the FBI, 5 Mississippi Sports Law Review 83 (2015).
The Legal Answer to Cyber-Gambling, 80 Miss. L.J. 1229 (2011).
Cards and Dice in Smokey Rooms: Tobacco Bans and Modern Casinos, 57 Drake Law Review 467 (2009).
Legal Problems with Online Gambling, 6 Engage: The Journal of the Federalist Society Practice Groups 36 (May 2005), reprinted in Orin Kerr, COMPUTER CRIME LAW 181 (Thompson-West, 2006).
A Bad Bet: Criminalizing Nevada's College Sports Books, 4 Nev. L. Rev. 320 (2003-04).
Compulsive Gambling as a Criminal Defense, 4 Gaming Law Rev. 333 (2000) (with J. Jarrell).
Pete Rose, Bart Giamatti, and the Dowd Report, 68 Miss. L.J. 889 (1999).
Lotteries, Revenue, and Social Cost: A Historical Perspective on State Sponsored Gambling, 34 Boston College L. Rev. 11 (1992), excerpted in Franklin E. Zimring & Bernard E. Harcourt, CRIMINAL LAW AND THE REGULATION OF VICE (Thompson- West, 2007) and in Kevin K. Washburn, THE LAW OF GAMING AND GAMBLING POLICIES AND PRINCIPLES (Aspen, 2010).
The Introduction of Casino Gambling: Public Policy and the Law, 64 Miss. L.J. 291 (1995).
Videotape and Casino Lawsuits, 4 Gaming Law Rev. 241 (1999).
Video Gambling Devices, 37 UCLA L. Rev. 555 (1990), excerpted in Franklin E. Zimring & Bernard E. Harcourt, CRIMINAL LAW AND THE REGULATION OF VICE (Thompson-West, 2007).
Will Wilkins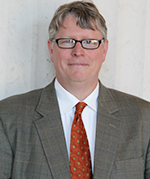 Professor Wilkins is the director of the University of Mississippi School of Law's
Mississippi Law Research Institute where, along with his administrative responsibilities, he provides intellectual property support to Mississippi's public universities. He teaches several courses, including Copyright Law, Emerging Issues in Intellectual Property, and The Business of Intellectual Property.
As part of his work with the Mississippi universities, Professor Wilkins assists university counsel, administrators, faculty, and staff with intellectual property legal issues on their campuses. This includes helping protect and commercialize intellectual property created on the campuses, and assisting with the use and licensing of intellectual property owned by others.
An integral part of Professor Wilkins's work also includes teaching and training university faculty, staff, and general practitioners. A sampling of training and seminars include:
IP Update for Higher Education, Mississippi Institutes for Higher Learning General Counsel Meeting (Co-presenter, January 2017)
Copyright in Academia, The University of Southern Mississippi (April 2016)
Patent Trolls and the Internet of Things, National Association of College and University Attorneys (Discussion Group co-leader, June 2016)
Intellectual Property in Business, University of Mississippi CLE – Law Alumni Weekend (March, 2016)
Ethical Intellectual Property, Mid-South Intellectual Property Institute (2015)
Intellectual Property in the University Setting, Mississippi State University (March 2014)
Copyright and the Artist, University of Mississippi Art Department Graduate Seminar (March 2013)
Wilkins has also served as an intellectual property expert with numerous national and local organizations and study groups including:
Uniform Law Commission, Committee on Technology (standing)
Mississippi Secretary of State, Trademark Laws Study Group (2009)
Mississippi Secretary of State, Technology and Intellectual Property Study Group (2011)
University of Mississippi, Intellectual Property Management Group for Physical Sciences and Engineering (standing)