Clinical Programs
Clinical Programs at the University of Mississippi provide students with real-world lawyering experience while serving Mississippians in a variety of legal capacities.  There are 11 clinical and pro bono programs:
·      Child Advocacy Clinic
·      Clinical Externship Program
·      Elder Law Clinic
·      Housing Clinic
·      MacArthur Justice Clinic (new for 2014)
·      Mississippi Innocence Project
·      Pro Bono Initiative
·      Street Law Clinic
·      Transactional Clinic
·      Volunteer Income Tax Clinic
Clinic students, admitted to practice under Mississippi's Limited Practice Act, take responsibility for their clients' cases under the guidance of clinic faculty.  The clinical experience includes a weekly classroom seminar that immerses students in legal theory, practical skills and professional responsibility concerns, and offers a chance to reflect on the clinical practice experience. The programs offer a rich variety of clinical experiences, with offerings that train students for a wide range of practice options.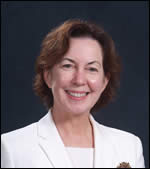 "In the last decade, the law school has made a meaningful commitment to training lawyers in practical skills while providing assistance to Mississippi's underrepresented.  The school's clinical programs will offer students a broad range of practice opportunities, from transactional to complex litigation to assisting pro se litigants."-Professor Debbie Bell, Associate Dean for Clinical Programs 
To contact a clinic or to get more information, please call: 662-915-7429.
---
Fall 2014 and Spring 2015 Registration Packet
Please download the following form, complete and email to Carol Mockbee at carol@ms‐ip.org.
If the pdf opens in a browser tab or window, right click and save the pdf to your computer before filling in. If you fill in the form in the browser before saving, your changes will not be saved.

If you are having problems filling out and saving the pdf form, you can fill out a word form instead.
---
Filming Sign Up Times:
http://www.jooners.com/guest?l=73a56f37-d0c3-4adc-be63-680f4f5daf49