Clinical Programs
Clinical Programs at the University of Mississippi provide students with real-world lawyering experience while serving Mississippians in a variety of legal capacities.  There are 11 clinical and pro bono programs:
·      Child Advocacy Clinic
·      Clinical Externship Program
·      Elder Law Clinic
·      Housing Clinic
·      MacArthur Justice Clinic (new for 2014)
·      Mississippi Innocence Project
·      Pro Bono Initiative
·      Street Law Clinic
·      Transactional Clinic
·      Volunteer Income Tax Clinic
Clinic students, admitted to practice under Mississippi's Limited Practice Act, take responsibility for their clients' cases under the guidance of clinic faculty.  The clinical experience includes a weekly classroom seminar that immerses students in legal theory, practical skills and professional responsibility concerns, and offers a chance to reflect on the clinical practice experience. The programs offer a rich variety of clinical experiences, with offerings that train students for a wide range of practice options.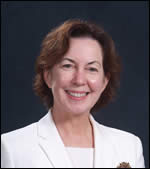 "In the last decade, the law school has made a meaningful commitment to training lawyers in practical skills while providing assistance to Mississippi's underrepresented.  The school's clinical programs will offer students a broad range of practice opportunities, from transactional to complex litigation to assisting pro se litigants."-Professor Debbie Bell, Associate Dean for Clinical Programs 
To contact a clinic or to get more information, please call: 662-915-7429.