GAME CHANGE: The NCAA's New Autonomy Structure
The world of intercollegiate athletics is facing immediate, radical changes following the NCAA's adoption of a novel autonomy structure. This structure lets the Power Five conferences handle issues deemed to be autonomy issues independent of other Division I schools while other issues will be addressed by a shared governing structure of all NCAA-affiliated institutions. This past January, the NCAA's annual Business Session held in Washington, D.C. produced several new directives: schools may offer full cost of attendance scholarships, coaches cannot revoke athletic scholarships solely for athletic reasons, and student-athletes may borrow against their future earnings to obtain loss-of-value-insurance. These initiatives were passed by the NCAA's newly restructured Council, which grants the Power Five conferences greater command over collegiate athletics and represents a new streamlined legislative process that will continue to shape college sports.

The NCAA's autonomy structure raises many concerns. What issues will be termed "autonomy issues" as opposed to shared governance issues? Will smaller institutions and non-Power Five schools be able to compete with the members of the autonomous structure? Does their new legislative power give Power Five member schools an unfair advantage over smaller institutions? Can a balance be struck? Will this structure increase universities' spending on intercollegiate athletic until it reaches a tipping point? Will this spending cause universities to sacrifice academia for athletics? Will this new model protect the NCAA from future lawsuits involving student-athletes? Is the NCAA's concept of "amateurism" in jeopardy with adoption of this new structure? Will this bring new antitrust and labor causes of action against the NCAA?
The Mississippi Sports Law Review proudly welcomed these esteemed panelists to discuss the issue: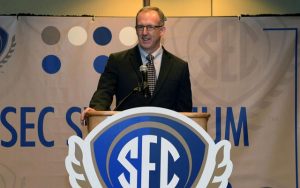 GREG SANKEY is the Commissioner of the Southeastern Conference. Commissioner Sankey previously served as Executive Associate Commissioner and Chief Operating Officer for the SEC league office. He also serves on the Division I Legislative Council and Committee on Academic Performance. In 1996, Commissioner Sankey was named the Commissioner of the Southland Conference, which he served for nearly seven years. Commissioner Sankey has often been an integral part in reshaping the NCAA by writing legislation proposals on many topics, such as cost of attendance and a concussion safety protocol committee. Commissioner Sankey received his master's degree from Syracuse University and his undergraduate degree from the State University of New York College at Cortland.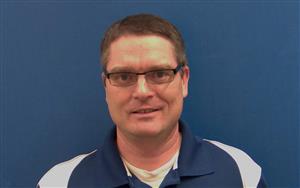 LEELAND ZELLER is the Associate Director of NCAA Academic and Membership Affairs. Leeland has worked in intercollegiate athletics for 18 years.  He worked in athletics compliance at Washington State University for five years and has been at the NCAA for 13 years.  Leeland works primarily with Division I legislation and interpretations.  He has oversight of the Division I legislative process and the production of the NCAA Division I Manual.  His responsibilities also include supporting the work of the NCAA Division I governance structure by serving as a staff liaison to multiple groups, currently including the NCAA Division I Council Legislative Committee and the NCAA Division I Interpretations Committee. Leeland earned a bachelor's degree in sociology from the Brigham Young University and a Juris Doctor from the University of Idaho College of Law.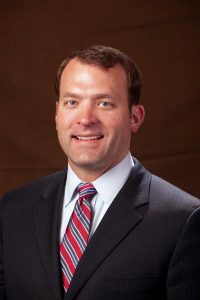 ROSS BJORK is the Director of Athletics at Ole miss. At age 43, Mr. Bjork is the youngest Athletic Director among power five conference institutions. He previously held the position of Director of Athletics at Western Kentucky University, where he quickly established a successful atmosphere. Mr. Bjork also serves as the Chair of the Awards Committee for the SEC and a member of the NCAA Basketball Issues Committee. He received his bachelor's degree in recreation administration from Emporia State University and earned a master's degree at Western Illinois University.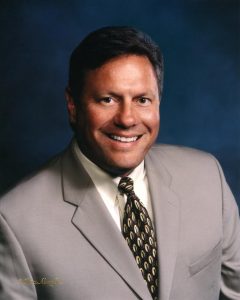 TOM BOWEN is the Director of Athletics at the University of Memphis. During his time at Memphis, Mr. Bowen played an important role in forming The American Athletics Conference, and, as a result of his leadership, was chosen by fellow athletic directors to represent The American Athletic Conference on the NCAA Division I Leadership Council. In early 2014, Mr. Bowen landed a position on the College Football Playoff organization's Athletic Directors Advisory Council. From 2004 until 2012, Mr. Bowen served as the Director of Athletics for San Jose State University. He is a graduate of the University of Notre Dame where he earned a degree in theology/sociology. Mr. Bowen concluded his education by earning a master's degree in administration from the University of San Francisco.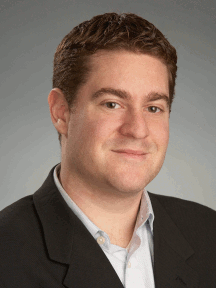 MARC EDELMAN is an Associate Professor of Law at the Zicklin School of Business, Baruch College, City University of New York. He spends his summers teaching at Fordham University School of Law. Professor Edelman specializes in antitrust, intellectual property, gaming law, and sports law. He is very well-respected in the field of sports law and three Supreme Court Briefs and numerous textbooks have cited his publications. Professor Edelman writes a column on sports law for Forbes SportsMoney and works as a legal consultant in the areas of intellectual property, sports law, and gaming law. He is a mangna cum laude graduate of the University of Pennsylvania's Wharton School. Professor Edelman received his J.D. at Michigan Law School, where he was a cum laude graduate.