Leonard A. Blackwell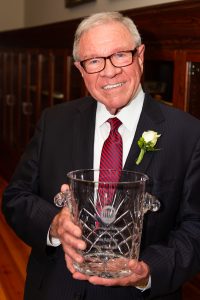 Leonard A. Blackwell is a Stone County native and long time Gulf Coast attorney, currently with Brunini, Grantham, Grower & Hewes, PLLC. He earned his bachelor's degree in history and English from the University of Mississippi in 1963 and his J.D. in 1966. During his law school years, he was a member of the Mississippi Law Journal, the Moot Court Board and Phi Delta Phi legal fraternity.
Blackwell began his service to the profession at an early age. In 1970, he became president of the Harrison County Junior Bar. In 1972, he became a board member of the American Bar Association's Young Lawyers Division, holding national office within the organization. From 1982 to 1984, he served as a member of the Mississippi Bar's Board of Commissioners. In 1990, he was elected president of the Mississippi Bar and served on the commission that helped create the Mississippi Court of Appeals. He was a member of the first Lawyers and Judges Assistance Program Committee that adopted the first LJAP Rule, and the Mississippi Bar awarded him its Pioneer Award in 2009 for his work with that committee.
In 2000, Blackwell was appointed by Gov. Ronnie Musgrove to serve on the Mississippi Gaming Commission, and he was chair of that group from 2001-2004. He has been nationally recognized as one of the best lawyers in the country in the field of gaming law and he is a member of the International Masters of Gaming Law and the International Association of Gaming Attorneys. Additionally, he has been a member of the American Board of Trial Advocates since 1987 and was president of the Mississippi Chapter in 1984.
Within his community, Blackwell was chair the Harrison County March of Dimes in 1972, named Outstanding Young Man by the Gulfport Jaycees in 1973, served as a board member for the Gulfport Area Chamber of Commerce in 1982, was awarded the Sun Herald South Mississippi's Top 10 Outstanding Community Leaders in 2012 and has been a communicant at St. Mark's Episcopal Church in Gulfport.
He and his wife, Mary, reside in Gulfport.
Mary Ann Connell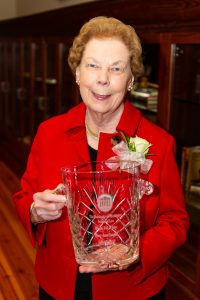 Mary Ann Connell, a native of Louisville, graduated from the University of Mississippi in 1959 with degrees in history and English. During her undergraduate career, she was secretary of the Associated Student Body, staff member for The Daily Mississippian and elected Miss Ole Miss. She was selected for the UM Student Hall of Fame in 1959. She also earned her M.A., M.L. Sci., and J.D. degrees from UM and her LL.M. from Harvard Law School.
Connell served as university attorney for the University of Mississippi from 1982 to 2003. She served as the school board attorney for the Oxford School District from 2003 to 2013. She is presently practicing law in Oxford with Mayo Mallette, PLLC. Connell is also an adjunct instructor for the law school and has taught courses in higher education law, school law, legal research and writing, business law and employment law. She frequently presents at regional, state and national conferences on subjects involving higher education and school law.
Connell is a past president of the National Association of College and University Attorneys, past president of the Mississippi Council of School Board Attorneys, and a Fellow of the Mississippi Bar Foundation. She has received the Distinguished Service Award from the National Association of College and University Attorneys; the Distinguished Service Award from the Lafayette County Bar Association; the Thomas S. Biggs, Jr. Award for leadership, integrity and service in the legal profession and the higher education community from Stetson University Law School; the NAACP Freedom Award for life-long service in the area of education and civil rights; the Mississippi Women Lawyers Association's Outstanding Woman Lawyer in Mississippi Award; the University of Mississippi Chancellor's Award for outstanding contributions toward increasing diversity; and the Mortar Board Award for outstanding teacher of the year. In 2015, she was inducted into the University of Mississippi Alumni Association Hall of Fame.
Connell has served on the board of directors of the UM Foundation, the board of Trustees of the Mississippi Bar Foundation, the board of directors of the Oxford-Lafayette County Chamber of Commerce and the advisory board of First National Bank of Oxford. She also served as a member of the vestry of St. Peters Episcopal Church in Oxford.
"I am humbled and grateful for the Hall of Fame award, for the tribute made to me at the awards ceremony by my oldest and dearest friend, Judge Grady Jolly, for the support of Cal Mayo and the great lawyers at Mayo Mallette, as well as the administration, faculty, staff and students at the law school," she said.
Connell has four daughters: Elizabeth Sessums, Stella Connell, Mary Ann Percy and Jane Lee.
Joshua M. Morse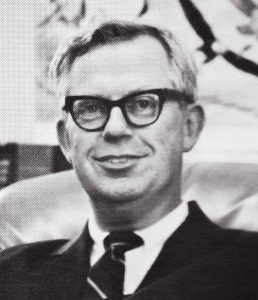 Joshua M. Morse, III graduated from the University of Mississippi School of Law in 1948 and served as dean of the law school from 1963 to 1969. In 2012, at age 89, Morse died at his home in Tallahassee, Florida.
The following is an excerpt from his obituary in The New York Times, written by Douglas Martin:
"Mr. Morse admitted Ole Miss' first black law students in 1963, a year after James Meredith became the first black to enroll at the university, a watershed event in the civil rights struggle. By 1967 black enrollment at the law school had expanded to about 20 in a student body of 360.
Black graduates were soon admitted to the state bar, joining a legal fraternity defined by alumni of Ole Miss, which Time magazine called the 'prep school for political power in Mississippi.'
Reuben Anderson, the first black graduate of the school, in 1968, went on to become the first black appointee to the state Supreme Court and the first black president of the Mississippi Bar. The school's first black woman to graduate, Constance Slaughter-Harvey, in 1970, became the first black woman to be named a judge in Mississippi.
Mr. Morse's achievements remain legend in legal education circles. John Edgerton, in his 1991 book, 'Shades of Gray: Dispatches From the Modern South,' wrote: 'The Ole Miss Law School's six-year orbit into activism was a spectacular aberration, a reversal of form that briefly turned a conservative institution into one of the most progressive and experimental in the nation.'
Joshua Marion Morse III was born on March 1, 1923, in Poplarville, Miss., a sawmill town. He was a graduate of Ole Miss and its law school and served in the Army during World War II.
After law school, he joined his father's law practice in Poplarville, where he defended 23 people accused of murder and won not-guilty verdicts for 22. (The 23rd was convicted of a lesser charge.) He successfully defended several black men who had violent altercations with the police.
Mr. Morse joined the Ole Miss faculty as an associate professor in 1962 and was named dean in 1963. Instead of starting immediately, however, he attended Yale on a one-year graduate fellowship. But before he left, he helped orchestrate admission offers to several black students.
When he returned, he brought two Yale graduates with him to teach. The next year he hired another and received a $437,000 grant from the Ford Foundation to recruit minorities. In 1965, he invited eight Yale professors to teach two-week courses on individual rights. The next semester, he brought a group of Harvard professors to lecture on federalism. Professors from Columbia and New York University came later.
He ended up hiring new graduates of Yale Law School to fill 8 of 21 positions. Besides teaching, they prepared federal lawsuits on voting rights and civil liberties and recruited students for a legal assistance program for the poor."
At Ole Miss, Morse was a member of Pi Kappa Alpha fraternity. He was also a member of the Cardinal Club and the Army ROTC. As a law student, he was a member of the Mississippi Law Journal. Upon his departure from the University of Mississippi, he made his way to Tallahassee, where he served as dean of the Florida State University College of Law from 1969-1980. He remained on faculty at Florida State as a professor of law until 1998.
Landman J. Teller, Jr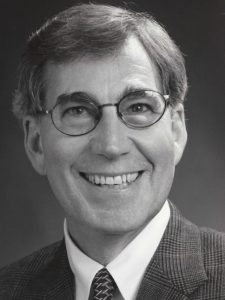 Landman J. Teller, Jr., a native of Vicksburg, graduated from the University of Mississippi in 1963 with a double major in history and English. He earned his J.D. from the UM School of Law in 1965. During his time in law school, he was a member of the Mississippi Law Journal. Upon graduation, he served as a captain in the Judge Advocate General Corp. with the U.S. Army in Fort Totten, New York and Fort Riley, Kansas.
He returned to Vicksburg in 1968 to practice law. He served as president of the Warren County Bar, chairman of the professionalism committee for the Mississippi Bar, president and fellow of the Mississippi Bar Foundation, fellow of the American Bar Foundation and fellow of the American College of Trial Lawyers. He was also a member of the International Association of Defense Counsel.
Teller also served in roles for his alma mater. He was a member of the Ole Miss Alumni Association's board of directors, president of the association's Law Alumni Chapter and chairman of the Lamar Order.
He also loved his hometown and spent many years volunteering. He served as president of the Vicksburg-Warren Chamber of Commerce, past president of Vicksburg Jaycees, the Rotary Club of Vicksburg and the Vicksburg YMCA. He also volunteered with the United Way, Easter Seals, the Boy Scouts of America, the Heart Fund and Friends of Vicksburg National Military Park. Teller was also a founding member of the Southern Cultural Heritage Foundation in Vicksburg.
AC Wharton
AC Wharton from Lebanon, Tennessee, earned a B.A. in political science from Tennessee State University in 1966. He earned a J.D. from the UM School of Law in 1971 and graduated with honors. During his time in law school, he was among the first African American students to serve on the Moot Court Board and the first to serve on the Judicial Council.
"It's a real honor to be recognized in the company of my fellow inductees and other members of the hall of fame," Wharton said. "The key thing is not how many jury verdicts you've won or how big your firm is, but in the DNA of all Ole Miss lawyers in addition to professional responsibility is courtesy, civility, civic responsibility and support of family, all of which are traits that I hold very dear."
After graduation, Wharton worked in Washington, D.C., at the office of general counsel of the Equal Employment Opportunity Commission for two years, then for a year at the Lawyers' Committee for Civil Rights Under Law, where he headed the Public Employment Project. In 1973, he was hired as executive director of Memphis Area Legal Services, which provided civil legal assistance to low-income residents. In 1974, he became the law school's first African American professor of law. Wharton held that position for 25 years.
Wharton was appointed as Shelby County's chief public defender in 1980. In addition to serving as public defender, he and his wife established the law firm of Wharton and Wharton in 1980.
In 2002, Wharton was elected the first African American mayor of Shelby County. He was re-elected in 2006. During his tenure as mayor, he established the crime-fighting plan Operation Safe Community, developed the community's first smart growth and sustainability plan and introduced programs to tackle education and early childhood development issues. His successful reforms led him to testify before the House Committee on Education of the U.S. Congress.
Wharton was elected mayor of Memphis in 2009, with 61% of the vote. He was re-elected in 2011, and was a member of the Mayors Against Illegal Gun Coalition.
In his continued service to the Memphis community, he serves as executive director of development with American Lebanese Syrian Associated Charities, which is the fundraising arm of St. Jude Children's Research Hospital. Wharton is also a consultant to the Memphis and Shelby County ACE Awareness Foundation, where he assists in developing ways to identify and implement treatment to children who have suffered traumatic incidents and violence.
Wharton's other recognitions include University of Memphis Humphrey School of Law Pillars of Excellence Award, Young Lawyers Award, NAACP President's Award and the AutoZone 2018 Spirit of 1776 Award.
He and his wife, Ruby, still live in Memphis where they have raised six sons.